We believe the agile office is a workplace based on balance. By combining components of open offices, traditional cubicle arrangements, and hospitality design features, balanced workspaces are fostering employee wellness, enabling focus and encouraging collaboration. There are many elements to achieve a successful, hybrid office design, but a key feature to make the most of your agile workspace is systems furniture and seating.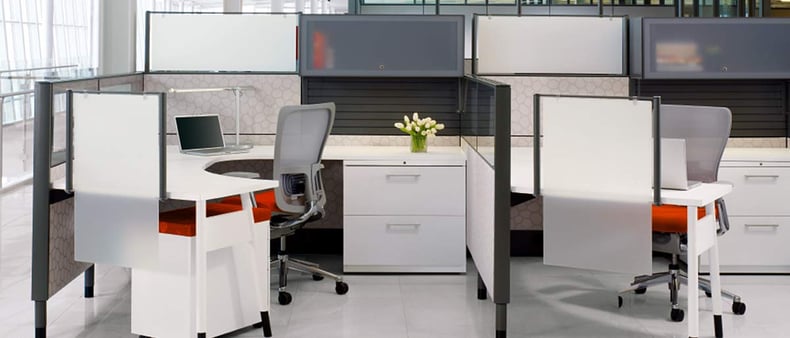 Systems furniture — wall / partition systems, workstations, and lounge seating — can help achieve office goals in an attractive, economical way. They allow tremendous flexibility in designing a variety of spaces and are effective for accommodating a dynamic workforce. With the right mix of space planning and furniture grouping, open plans can have comfortable circulation, private offices can feel personal, lounges can express brand culture, and cafes can create a sense of community and connection.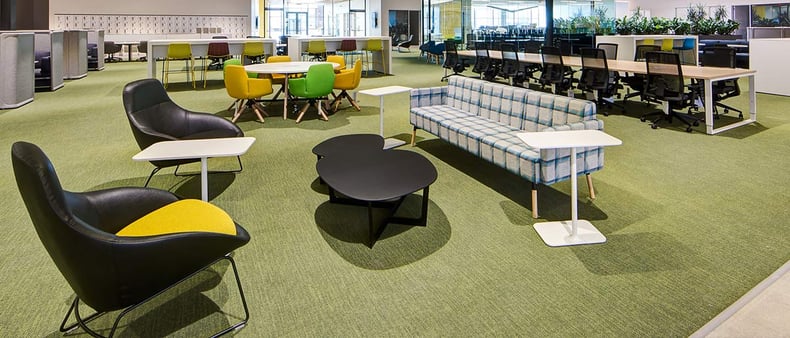 To optimize your workspace and create an inspiring environment that focuses on employee wellbeing, consider these options:
Wall Systems — These prefabricated panel systems are a cost-effective alternative to constructed walls. Full height or pony walls with removable panels offer unmatched design flexibility. They are suitable for creating studios and huddle rooms, quiet nooks in an open plan, private offices, and conference rooms.
Workstations — The perfect solution for completely open plans, semi-partitioned spaces or private offices. Manufacturers have designed smart, modern benching workstations, offer a selection of modular desks with bookshelf components, and casework systems with executive desks for enclosed spaces. Configuration possibilities are endless!
Lounge Seating — Modular seating and furniture sets provide ample opportunity for creativity. Whether you're trying to make an impact at reception or want to create a unique space for employees, soft seating has many applications.
As companies evolve their workplaces into healthy hubs for employee wellness and happiness, manufacturers are answering their demands and offering furniture systems that allow for flexible and attractive design solutions.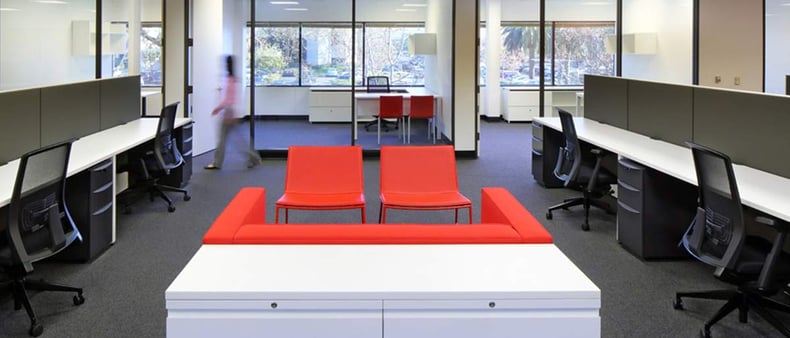 Peruse through our case studies and see how we've used these furniture systems to achieve client's office goals — We optimized Pac-12 Networks with wall systems, strategized on stand-sit-desk systems for Shawmut Design and Construction, and outfitted Activision with an array of lounge seating.
---
Additional Resources
Download: Agile Office Transformation Handbook »
---
Contact us learn more the agile office.