Employees are a company's biggest investment. For most large firms, their office space is their second. As more and more companies are designing their workspaces to appeal to their workforce, they're making their design budgets pull double duty. Gone are the days of utilitarian office design. Redesigning or starting anew requires innovative solutions to maximize workspace design budget, square footage, brand image, and a positive employee experience.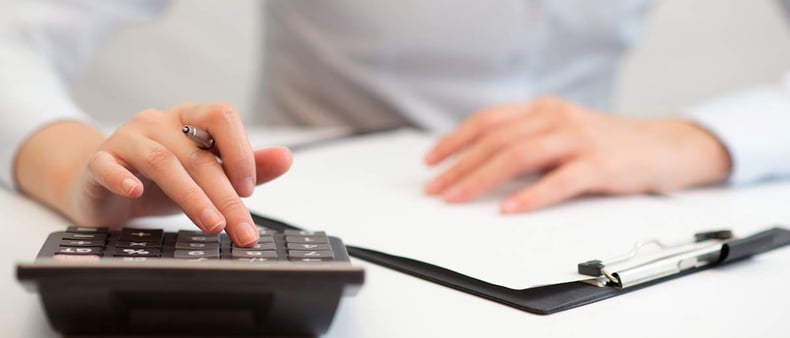 ---
Looking for innovative solutions to maximize your workspace design budget?
---
We have helped both large and small organizations optimize their real estate and create one-of-a-kind offices. Below are three cost-saving tips to maximize your workspace design budget.
Flexible Office Design
Modular floor-to-ceiling wall systems that tilt into place help divide a space strategically and minimize construction costs. They support changing technology with panels being easily swapped out to reflect changing requirements. And they allow greater flexibility for future design decisions, maximizing ROI throughout the workspace lifecycle.
Reconfigure, Refurbish or Repurpose
Assess your assets! Oftentimes, office furniture can be reused to refresh a new space. Workstations can be reconfigured to accommodate a growing or shrinking staff. If you're transforming into an agile working space or a more balanced office, couches and soft goods can be repurposed and placed in huddle rooms or lounge areas. For a quick and cost-effective brand image solution, reupholster chairs in company colors or update dated ones with modern fabric. Your quickest and most cost-effective solutions may already exist right in your very own space.
Grow...Without Getting Bigger
In this digital age, technology makes it easier and more secure to work remotely. Explore a desk-sharing workplace strategy that will maximize square footage. Shared offices, shared desks and free-address workstations are great solutions to accommodate a growing staff when additional office space is unavailable. Having work areas occupied by multiple users at different times maximizes your real estate investment and your employee commitment. Key to this strategy is designing spaces that maximize form, function and user experience, depending on the specific type of work facilitated by each space.
We work with companies to determine their optimal work flow and their departmental needs. We assess furniture assets, identify wasted floor space, and come up with smart solutions that make it easier for companies to meet their employee needs, operational objectives and budgets.
Looking for innovative solutions to maximize your workspace design budget?