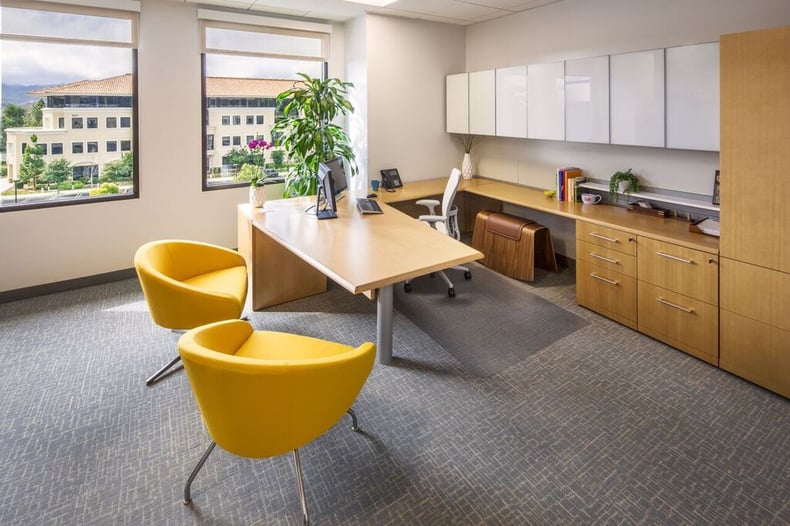 Dole Packaged Foods, the world's largest supplier of fresh fruits and vegetables, wanted their headquarters to be a place where employees could truly flourish. Unisource Solutions helped make their vision a reality with a bright and vibrant agile environment that is also LEED Gold Certified.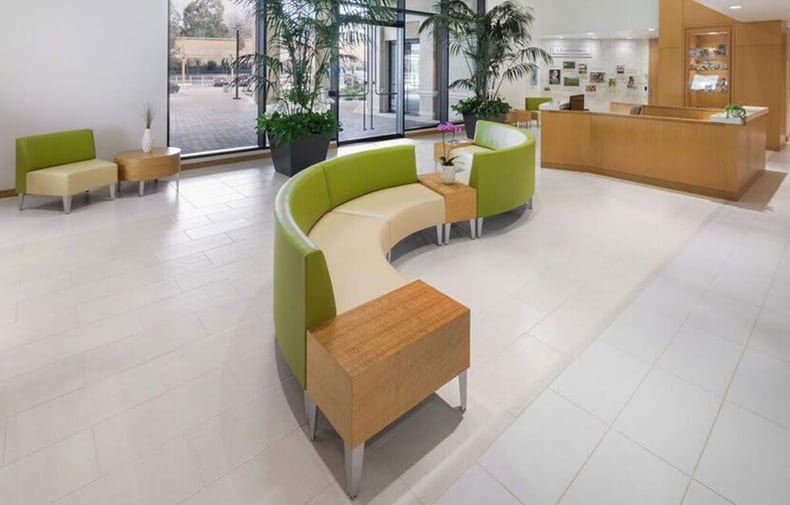 The 80,000 square foot workspace in Westlake Village, California was designed by Behr Browers Architects and a big departure for the brand as they moved away from their former parent company. Dole Packaged Foods worked with Unisource Solutions to develop a functional layout and select office systems representative of the brand and best suited for each space within the office.
"The new headquarters was an opportunity for Dole to provide a space where people felt at home," says Debbie Fisher, Unisource Solutions principal and project manager for the account. "We were excited to be part of their cultural change and help them shift from a very dark and mundane atmosphere to a light, interactive space."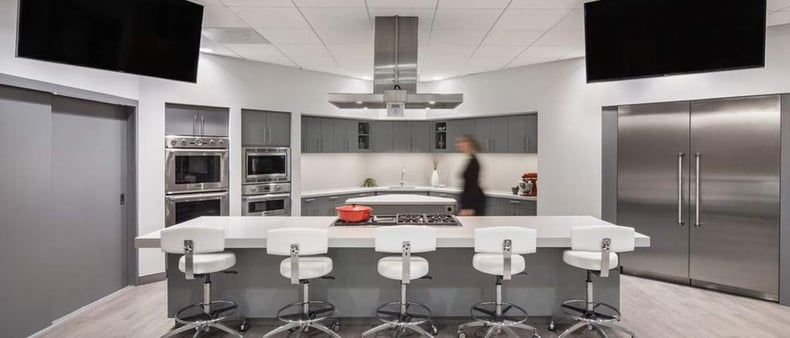 Our process included an extensive design discovery phase to gain employee input and created a truly branded environment, custom built for their unique style and vision. The end result was an inspiring workplace reflecting the brand's healthy and engaging culture and was highlighted achieving LEED Gold Certification. Read our entire case study on this unique project.
If you like what you see and want to learn more, let's talk!