Electro Rent, the world's largest test equipment services company, moved their American Headquarters to the Corporate Pointe at West Hills, a 10-building campus-style setting on 80 acres. They were seeking a dynamic workspace to facilitate collaboration and also provide an ergonomic and healthy environment for their employees.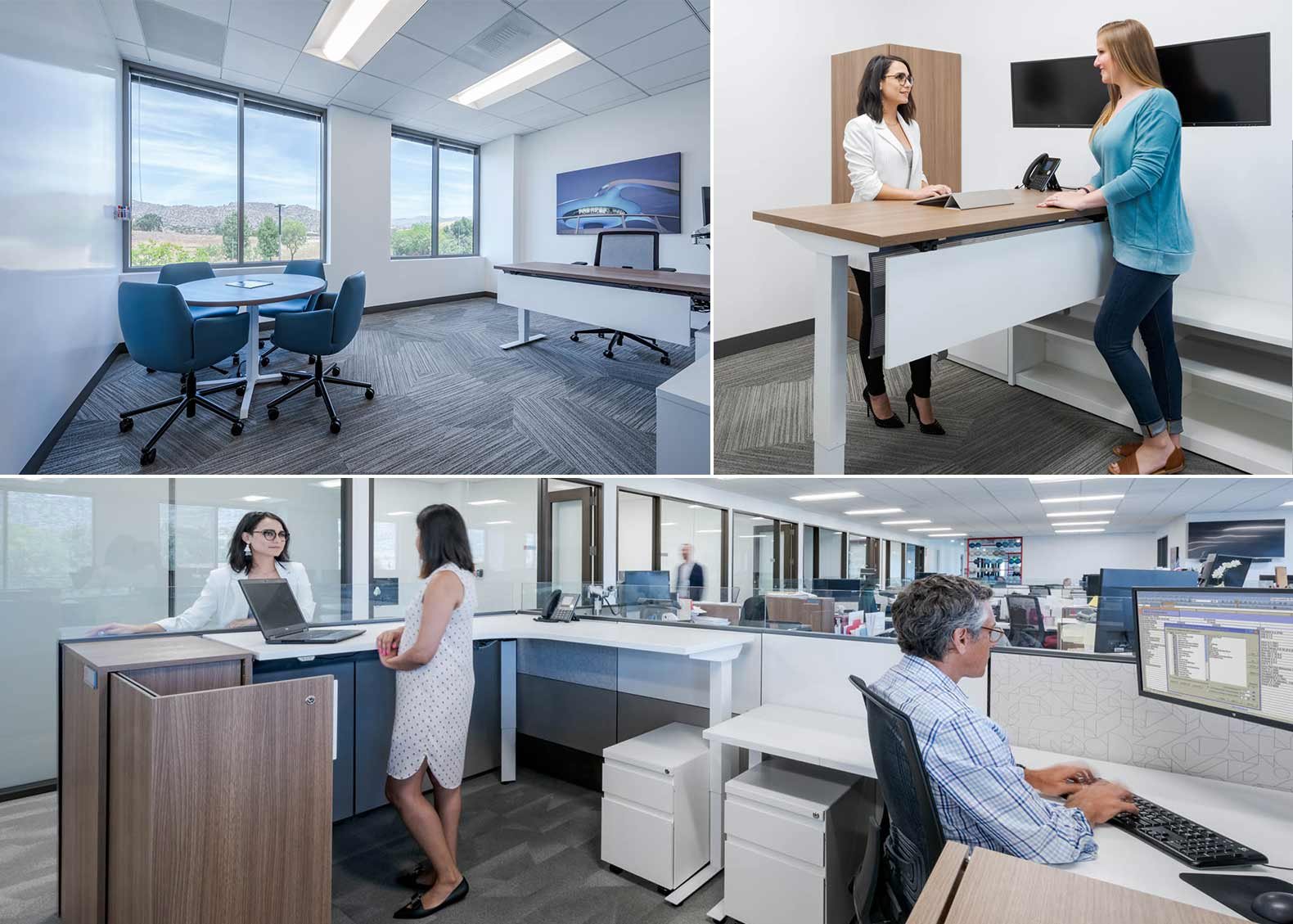 Unisource Solutions worked with international architecture firm DLR Group and with Electro Rent to develop a comprehensive furniture strategy. With ergonomics at the center of the approach, our team sourced and built workstations with adjustable height desks, ergonomic task chairs, and adjustable monitor arms for optimal comfort.
---
Related Download: For a complete overview of our workspace strategy, workspace planning, and facilities services, see our services brochure »
---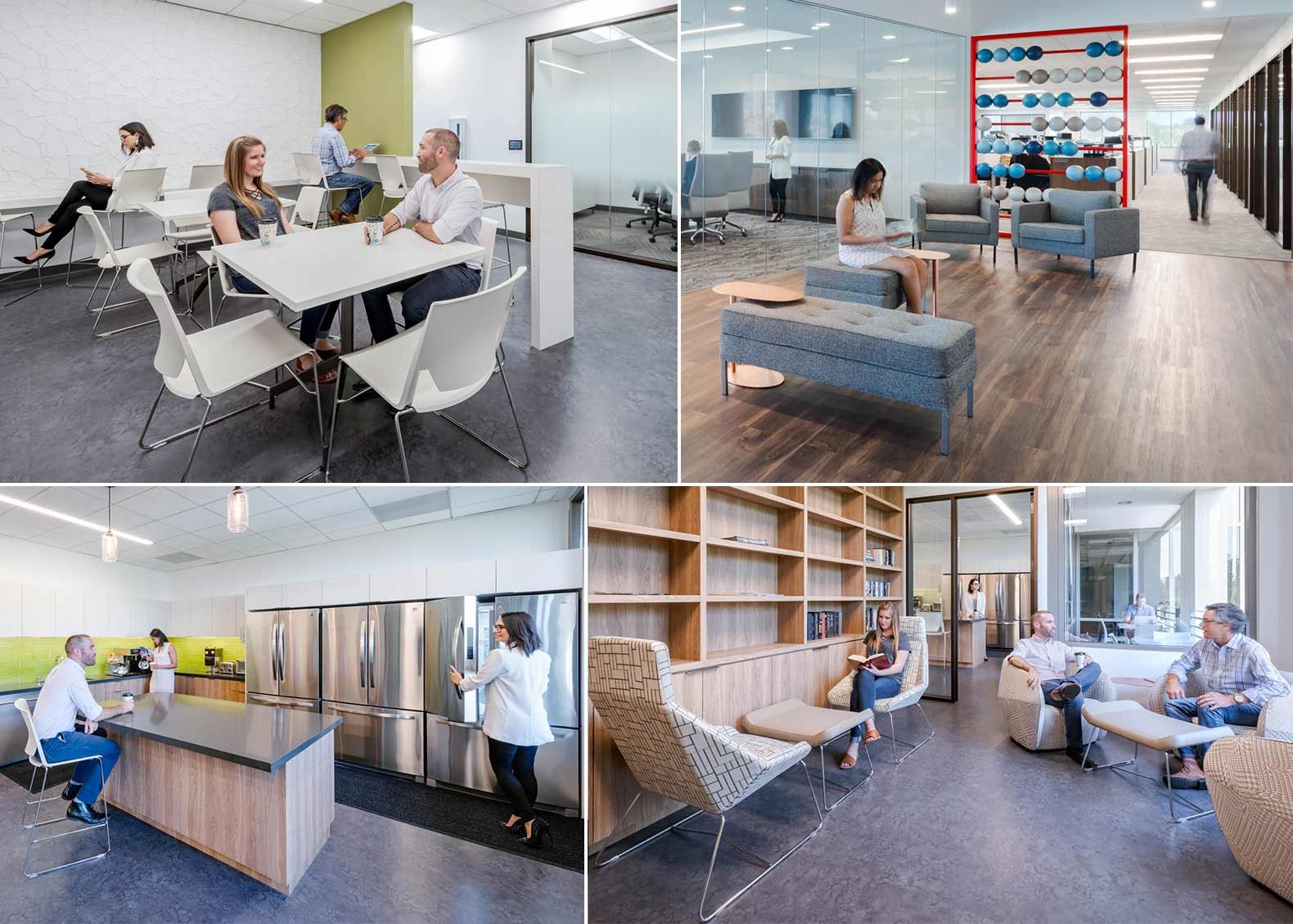 Social areas were designed to foster collaboration and provide a break from employees' personal work spaces. Each of these areas required different solutions. The reception area is warm resimercial, with matching tailored couch, arm chairs, and ancillary tables. There is a less formal area outside the conference room featuring plush chairs and bench seating. For other collaborative work areas, we installed faceted cube chairs and diamond-cut high-back chairs allowing flexibility. An adaptive work area resembling a coffee shop sits outside the huddle rooms, providing a choice of table or bar seating.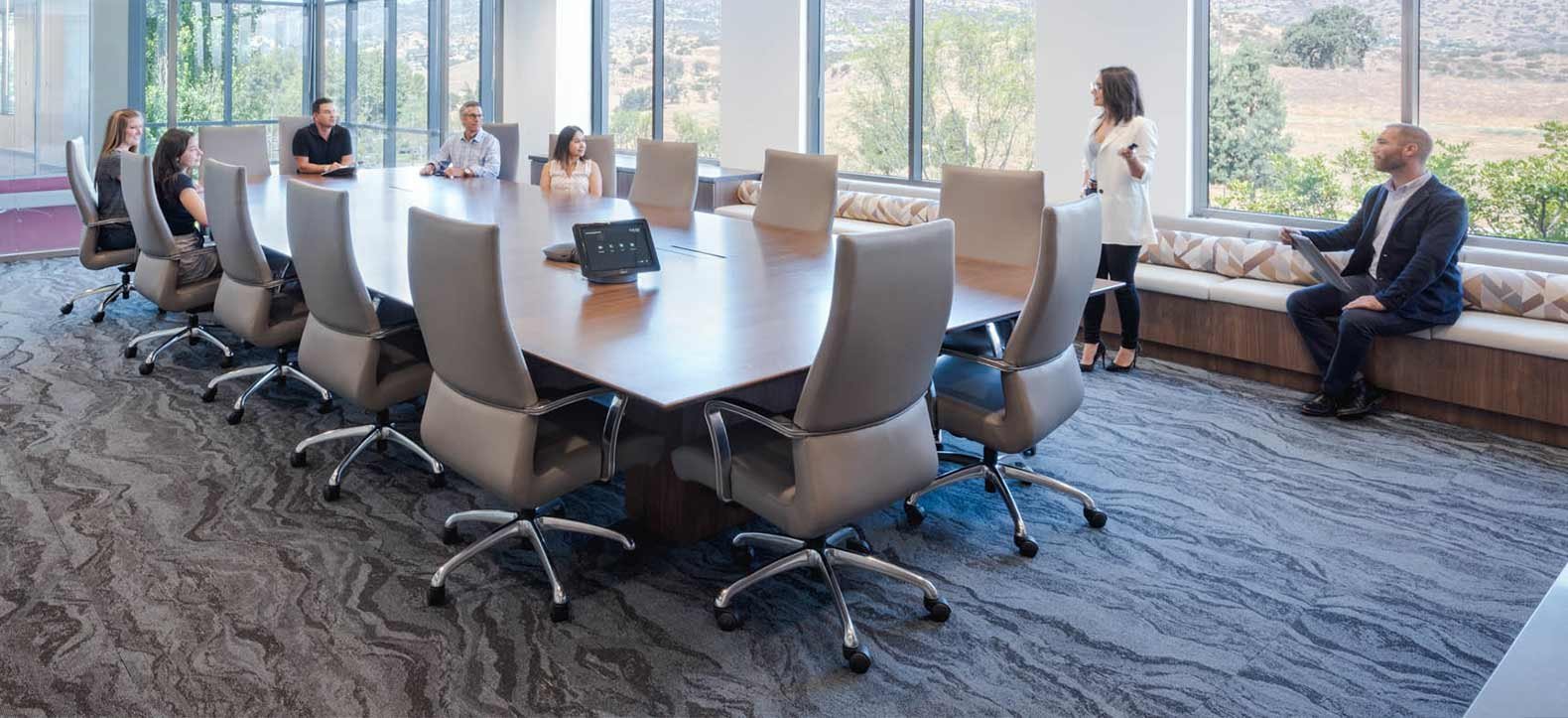 Tight deadlines and coordination were required for this stylish project. Our team delivered a highly effective solution with very functional furniture, without delays.
For project info and resources, click here »
---
If you like what you see and want to learn more, let's talk!