The Pac-12 Network found a location in San Francisco's South of Market District and worked with Unisource Solutions to transform the new space into a flexible, modern office that optimzes square footage and convey's Pac-12's unique brand and culture.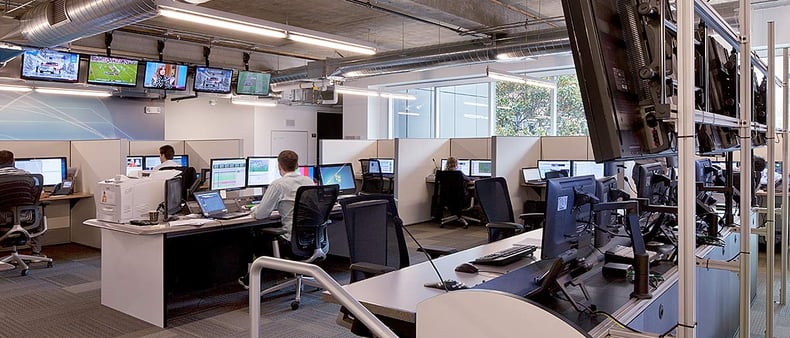 The 75,000 square foot workspace was designed by HLW International and occupies two floors and the roof of a 7-story office building leased from Kilroy Realty. In an effort to build a truly agile workplace and to maximize budget, we specified modular floor-to-ceiling wall systems that were ready to tilt into place. This allowed us to enclose private areas and create spatial nooks with ease and gave Pac-12 greater flexibility to adapt to future needs. The project also include custom furniture and an on-air command center as well as complete facilities management services. Read our entire case study on this exciting project.
With a comprehensive approach to office management, Unisource Solutions offers custom solutions for tracking, storage, and design options you need for better workflow and office space.