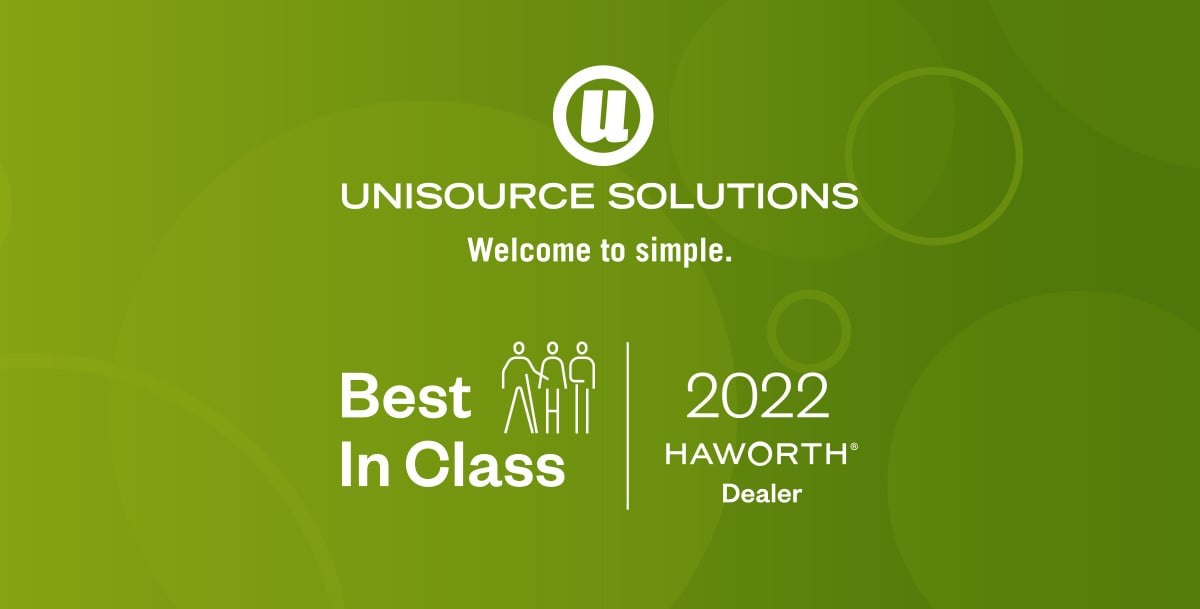 Thank you to our team and partners for helping us achieve one of the industry's highest distinctions for 2022.
As of this week, Haworth, a global leader in the contract furnishings industry, has announced that Unisource Solutions has been named a 2022 Best In Class dealer.
As per Haworth, "This distinction is based on exceptional performance in market development, sales, customer satisfaction, operational excellence, and enterprise development. The Best In Class distinction is reserved for premier dealers who operate at the highest performance levels and are successful in maintaining rigorous standards over time, against high-performing peer dealers. These dealers have risen to challenges, contribute to their communities and play a vital role in creating great spaces."
Only 10% of dealers in North America achieve this status.
Unisource Solutions, founded in 1987 in Los Angeles, has been a top-10 Haworth preferred dealer. Since the beginning, we have been committed to strategically aligning with our clients to create beautiful and thoughtful spaces. We are proud to receive this award and are excited to lead the way through 2022!