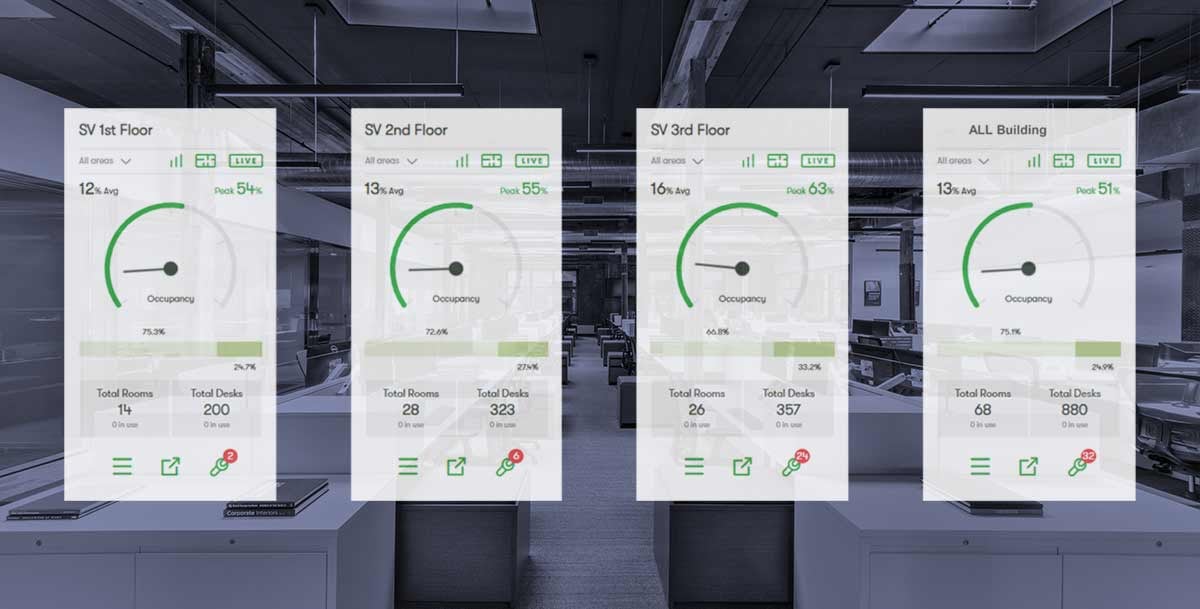 "The Great Return" is upon us. As companies reopen their offices, many are examining how they can improve and optimize their physical workplaces. While the answer may be straightforward — create inspiring work environments that increase employee satisfaction, engagement, and retention — executing an effective plan requires a strategic approach rooted in workplace analytics.
Workplace analytics align employee experience with organizational business and agility objectives. By better understanding how employees use the office, their return to office experience will benefit not only them, but also your organization as a whole:
Analytics will enhance the employee experience and boost wellness and engagement.

Workplace Analytics can help improve engagement which can increase a company's success as well as employee satisfaction.

Better data equates to better decision-making. Analytics will define which engagement and experience strategies are working.

Workplace Analytics can help determine pain points for improvement, paving way for increased recruitment and retention.
At Unisource Solutions, we offer integrated workplace analytics and services that help companies optimize the employee experience and communicate their corporate culture. We can provide real-time, actionable data that give insights into employee work patterns, activities, and occupancy levels, so you can better utilize your space.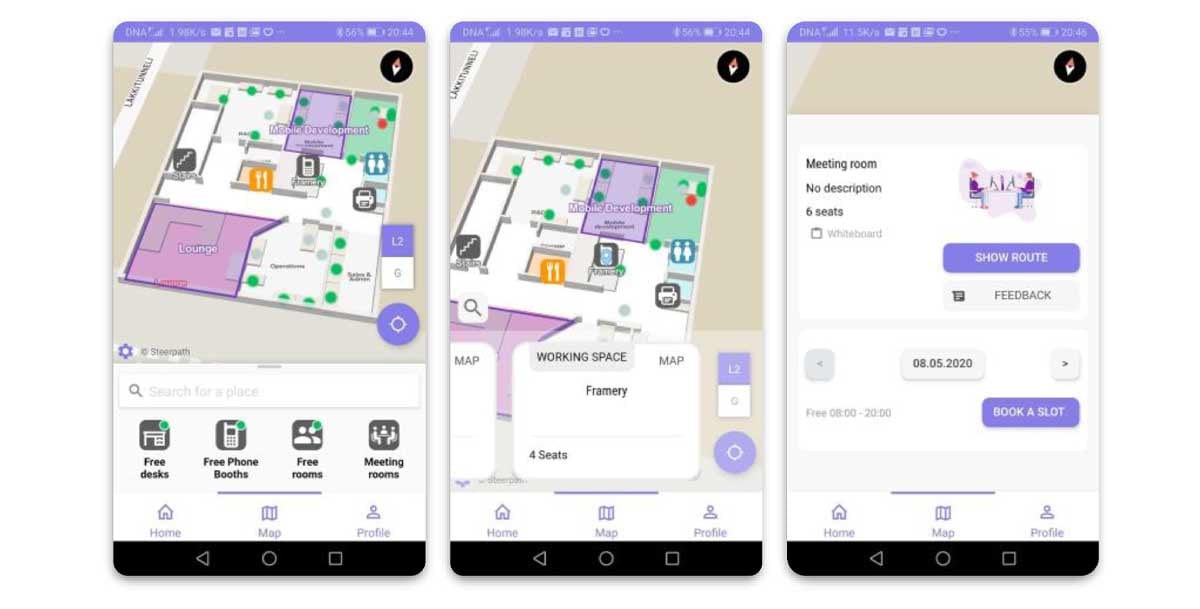 How Does Workplace Analytics Work?
Individual needs vary and what is engaging to one employee is not necessarily satisfactory to another. This is especially true in today's 5G workforce where organizations are balancing Gen Zemands with boomer expectations. How can companies improve relationships across an organization to boost productivity? The answer lies in data. Here we focus on utilization (quantitative data), but it needs to be noted that sentiment (qualitative data) is an important counterpart.
While most companies have a lot of data about their physical space as well as stats about employee behavior and performance, many are not making use of it. Or worse, misaligning their findings with their corporate culture goals.
"Data should be used as a conduit to align custom space needs to an organization's cultural needs," says Yester Sabondzhyan, a Workplace Strategy Senior Manager at CBRE's Americas Consulting practice.
"Data should be used as a conduit to align custom space needs to an organization's cultural needs," says Yester Sabondzhyan, a Workplace Strategy Senior Manager at CBRE's Americas Consulting practice. "The key is to identify personas and work patterns, pulling together the hard numbers to compliment the equally important sentiment data".
To help companies get the most out of their workplace, both from a financial and employee satisfaction viewpoint, we recommend assigning a dedicated project lead to intake, analyze, and convert the data into a meaningful dashboard. "Information derived from this snapshot can then be used to optimize the office space and strengthen the organization," says Yester.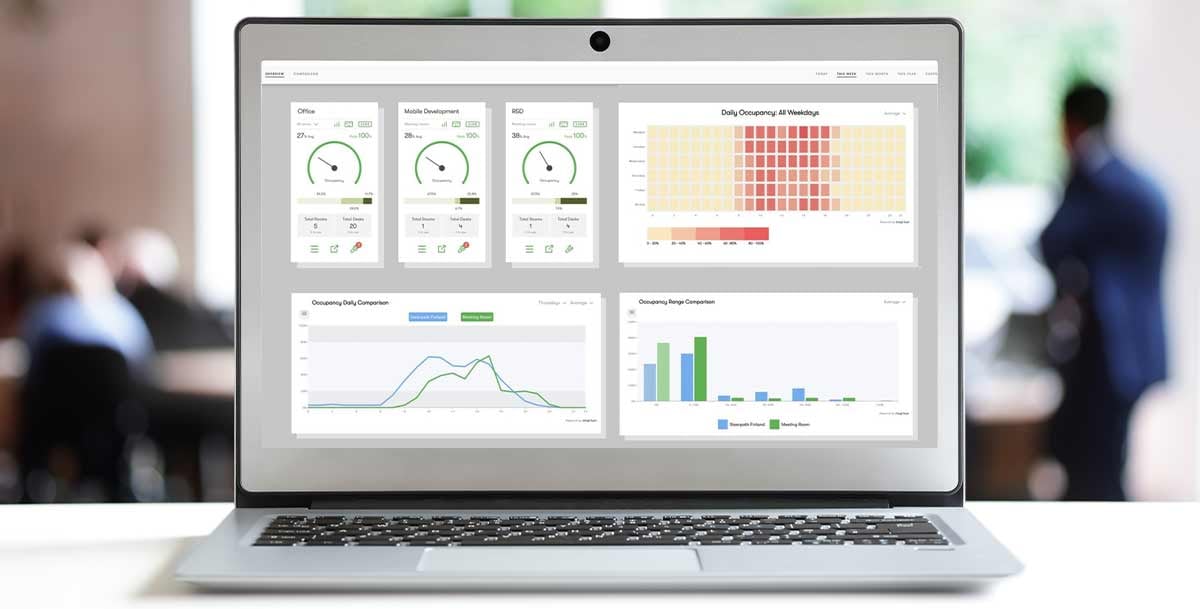 Where to begin? Office surveys. Surveys are excellent tools for understanding personality types and how and why different groups of employees engage with their office environment.
"Through persona mapping, businesses can develop worker types, and better understand how each persona utilizes space and interacts with others," says Yester, "Once user profiles are established, you can begin to observe and collect the sentiment of each profile, such as this persona uses space in this way, this persona collaborates in that way. Essentially you begin to run pilots on how different employees leverage space. Over time, these patterns and trends lend to an intentional space program that captures the varying needs of an organizations workforce. It is important to note that the office won't serve every need, so a balance between office space needs and remote space needs are crucial. "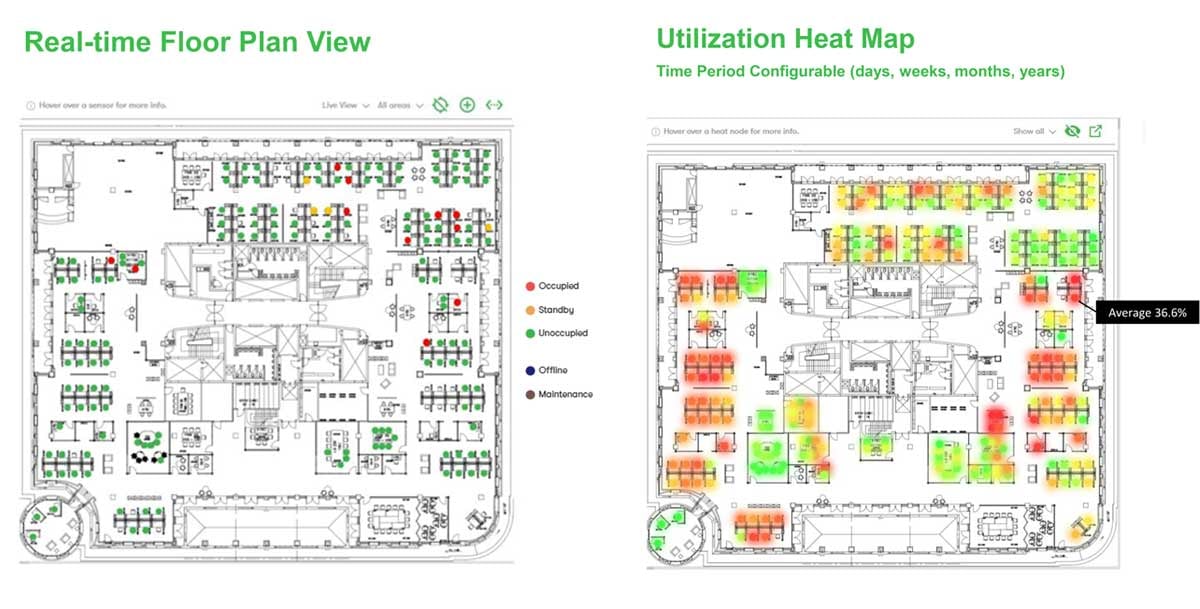 However, the success of this data-driven, people-centric design strategy depends on the company's willingness to inform and manage change. Organizations committed to attracting and retaining talent need to routinely monitor their workplaces and accurately forecast workplace requirements. From installing short and long-term sensors that measure occupancy, to issuing quarterly employee engagement surveys and holding yearly reviews, optimizing office space while maximizing employee satisfaction and productivity requires dedication.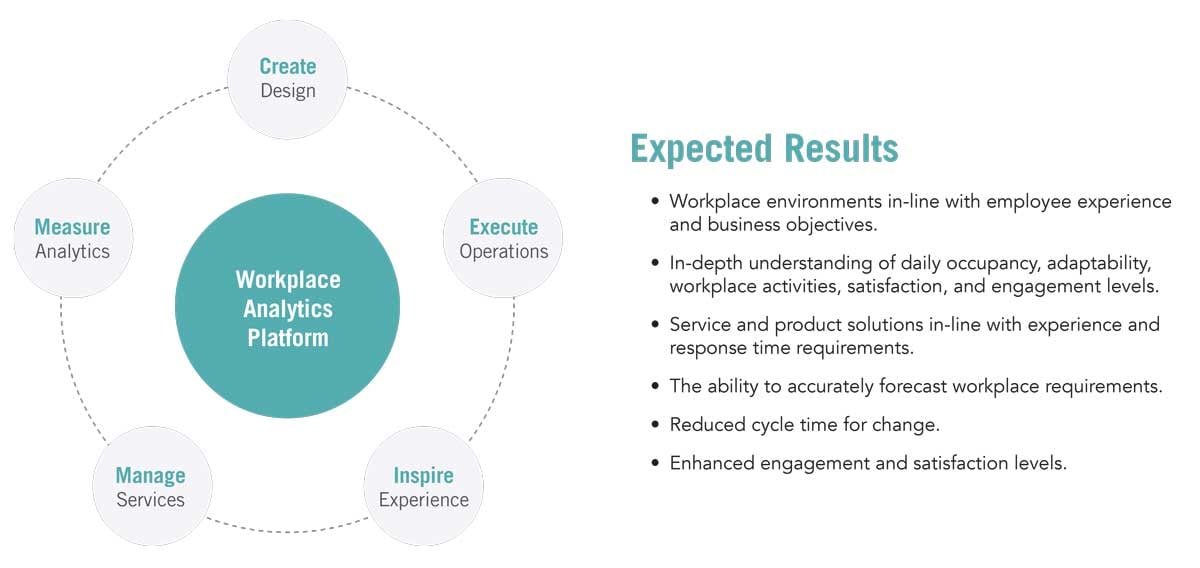 Integrated Workplace Analytics and Services
Data is only good if it is looked at and turned into constructive output! We provide workplace services and real-time activity and occupancy analytics to help you accomplish your goals. Whether your focus is on growing the areas of your business that are already successful, or rebuilding and improving the areas that aren't, our solutions will translate to any workplace to meet your specific needs.
Download our Workplace Analytics Services Guide to learn more.
---
Like what you see? Contact us and let's partner on curating a playbook to better identify what to do with this data, how to aggregate it, and how to make it meaningful for your organization.