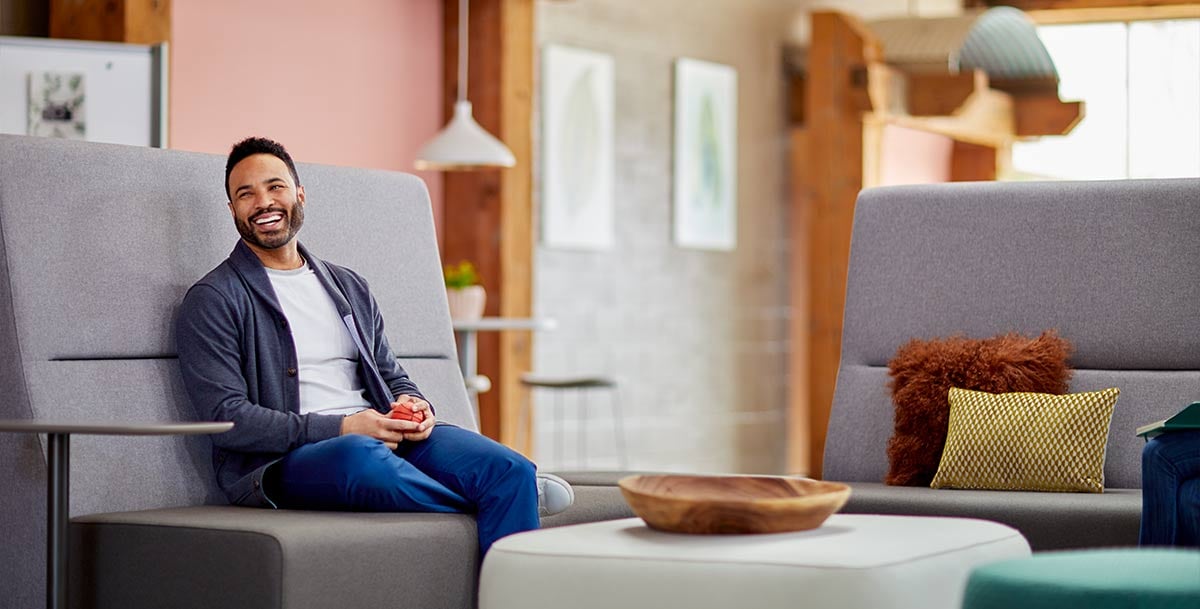 Workplace wellness programs have evolved dramatically over the past years with employers playing an increasingly critical role in employee mental, physical, emotional, and psychological health. Companies are going the extra mile to attract and retain talent, integrating holistic approaches that promote health and productivity. In addition to healthcare benefits, PTO, and 401K's, companies are investing in robust wellness programs that address social issues and support inclusivity.
According to statics published by Linchpin, 77% of employees believe that having a wellness program significantly impacts the company's culture with 60% reporting a healthy lifestyle change since enrolling in such a program. Wellness is not only good for the workers, it is also good for the bottom line — 63% of employers who have a wellness program reported significant financial growth, and it is estimated that when wellness is employed, companies will see a 54% increase in productivity.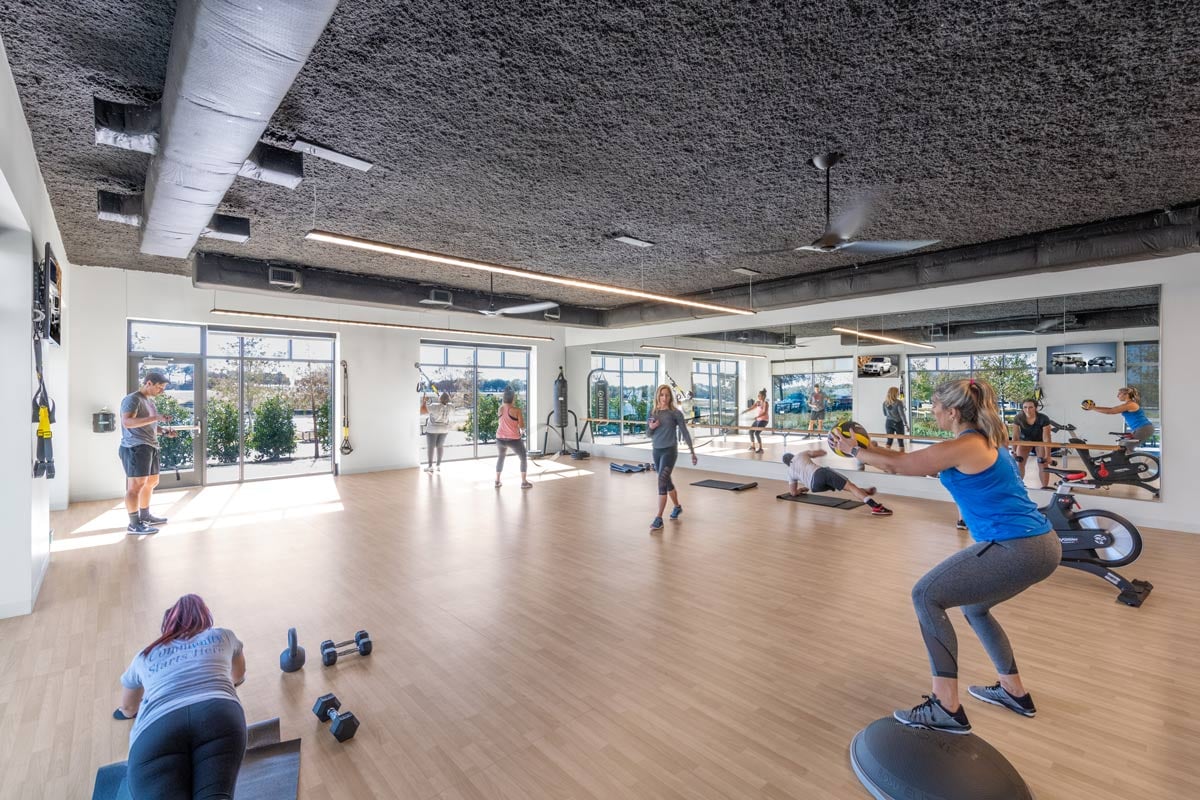 As organizations rethink their perks and benefits offering, they will continue to integrate a 360-approach to employee well-being and satisfaction. Below are three companies that have mastered the art of wellness. Whether you are a start-up, mom-and-pop shop, or bluechip corporation, borrowing a page from these wellness stewards can pave way for a healthier, happier staff.
---
ASANA — Maximizes Focus and Flow
At Unisource Solutions, we're big fans of Asana. If you haven't heard about it, read on! Asana is an online work management platform designed to help teams organize, track, and manage their workflow. It makes collaboration, in the era of hybrid working, effortless. And just like their product, the company also helps their employees have a better flow in their lives. Their commitment to employee satisfaction and wellness has earned this San Francisco-based mover-and-shaker a spot on Fortune's Best Place to Work for the fifth year in a row.
How did they do it? For Asana, wellness begins with the physical workplace. Their headquarters are certified LEED Gold and feature relaxing communal spaces, dedicated wellness zones to promote mindfulness, and a nap room to help employees recharge, among other stimulating amenities. In addition, they provide nutritious, locally-sourced meals made with healthy ingredients so staff can perform their best. Plus, as Scouted notes, Asana provides daily yoga classes, free gym memberships, and monthly health-themed workshops.
By focusing on the whole person, employees continually rank Asana as a A Great Place to Work, with 96% of them expressing that it is a great place to work compared to 59% of employees at a typical U.S.-based company.
---
BOEING — Wellness Soars and DEI reigns
Boeing, a long time Unisource Solutions client, is committed to a diverse and supportive workforce, Boeing has made employee health and inclusivity a priority, weaving it into the fabric of their workplace. In 2020, DiversityInc. named Boeing a Top 50 Company for Diversity. In 2016, the company was recognized as one of the nation's best workforce well-being programs, which it continues to improve upon today. The program is a three-pronged approach focused on physical, emotional, and financial support as outlined in their 2021 Total Awards Quick Reference Guide. Highlights include health coaching, free flu vaccines, smoking cessation, fitness, and weight management programs, healthy eating options at company facilities, and online programs to improve overall brain and mental health.
These resources and programs allow employees to soar at their jobs and excel to new personal and professional heights.
---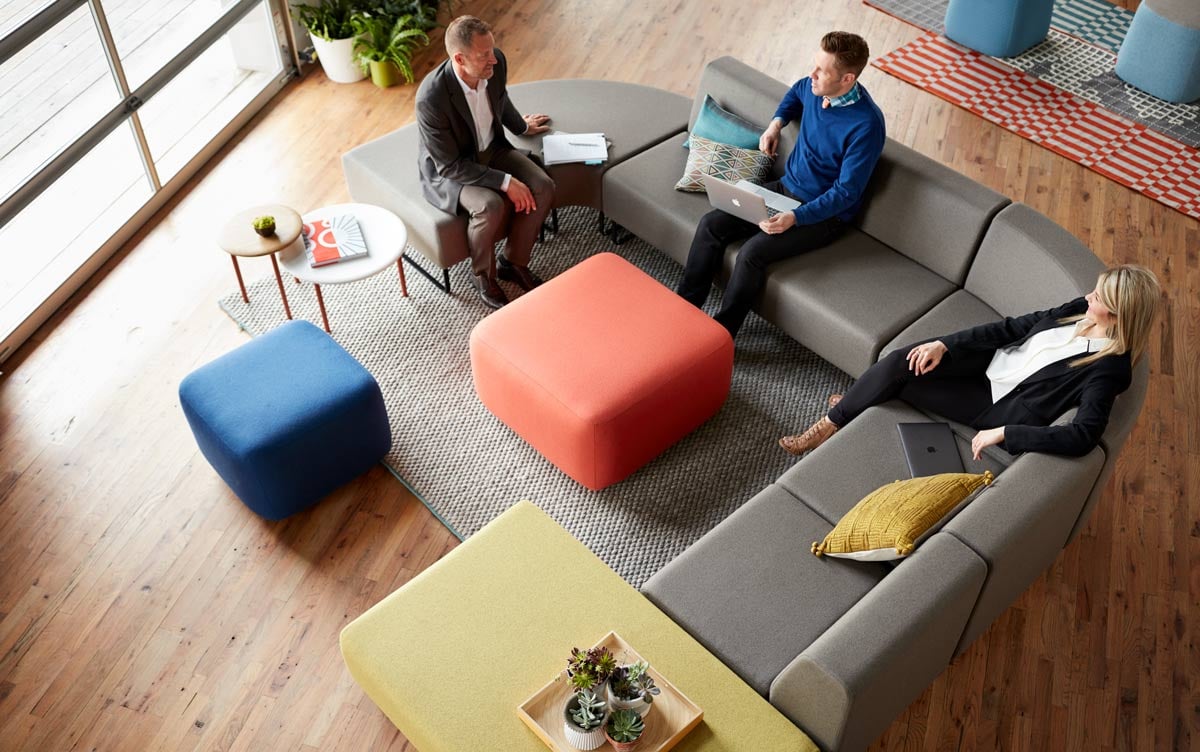 HAWORTH — Creating a Desirable Work Experience
Haworth, our top furniture manufacturer and partner of 30+ years, has done extensive research on workplace wellbeing. They have discovered that creating a desirable workplace experience includes offering a variety of spaces that allow employees to choose how, when, and where they work. This approach greatly enhances their experience and well-being. Plus, it helps retain employees.
Haworth offers a range of spaces including a coffee bar, outdoor patios, free standing Pergola workstations, and workspaces located within "neighborhoods" to provide a range of flexible spaced designed to help employees do their best work. They also focus on technology for communication and seamless workflows to enhance teamwork and productivity, including state-of-art conference rooms, online reservations systems, and touchscreen displays.
Their successful "Work from Anywhere" approach imbues a sense of trust throughout the workforce. Employees are encouraged to take breaks and move throughout the day. They can find space for focus, relaxation, socializing, or privacy and select an environment that best suits their needs at the moment. Haworth HQ also includes a 1.5 walking trail with nature scenes, a stream, and wooded areas that provide a great location for taking a break or having a walking meeting. It also includes a redesigned fitness center with a yoga studio, weight room, cardio equipment, and well-appointed locker rooms with showers.
Haworth is fostering connection and culture, paving the way to the future of the office. Spaces have been reconfigured to include elements of safety with social distancing, but still remain welcoming and warm. Additional individual retreat areas have been added where employees can rejuvenate. Enhanced immersive technology that is addressed throughout the entire space. Making spaces more human makes for greater well-being throughout the organization.