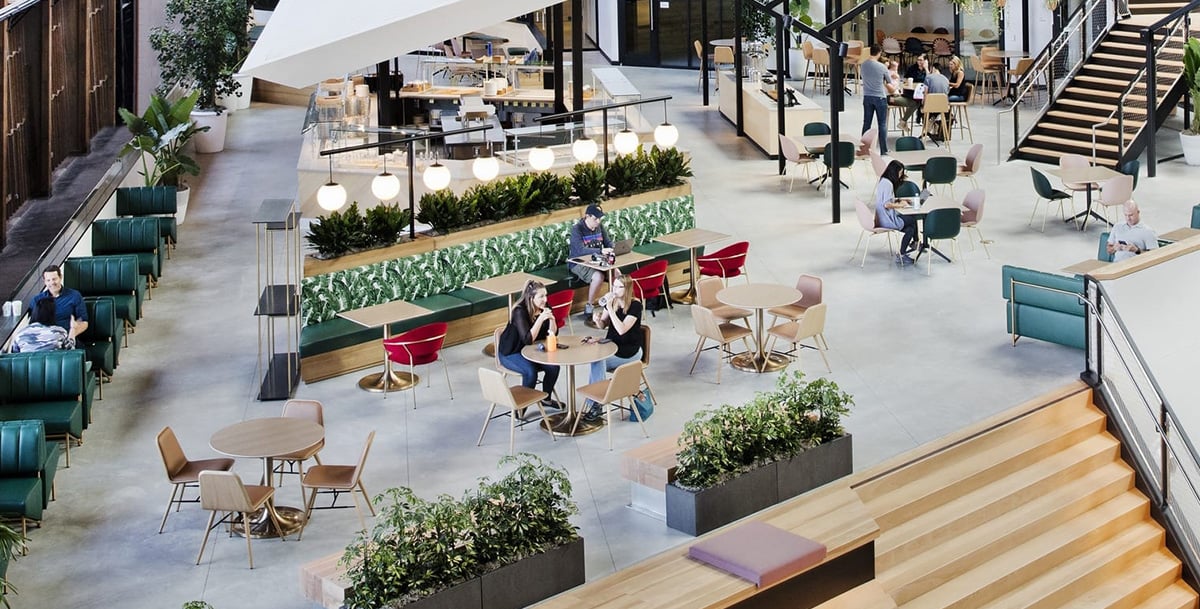 As the American workforce transitions into hybrid working and coming back into the office full-time, it is more important than ever to create inspiring workspaces that communicate your company's values and culture. These new spaces must encourage interaction and focused work, as well as empower a unified workforce. All while looking great and being comfortable spaces to work in.
Differentiating your work environment and adding more functionality to your current office can be challenging. These days, there is a strong trend towards custom furniture to address these very issues. When furniture is designed specifically for your space, brand, and workstyle, creating a competitive workplace that is uniquely yours, is easy!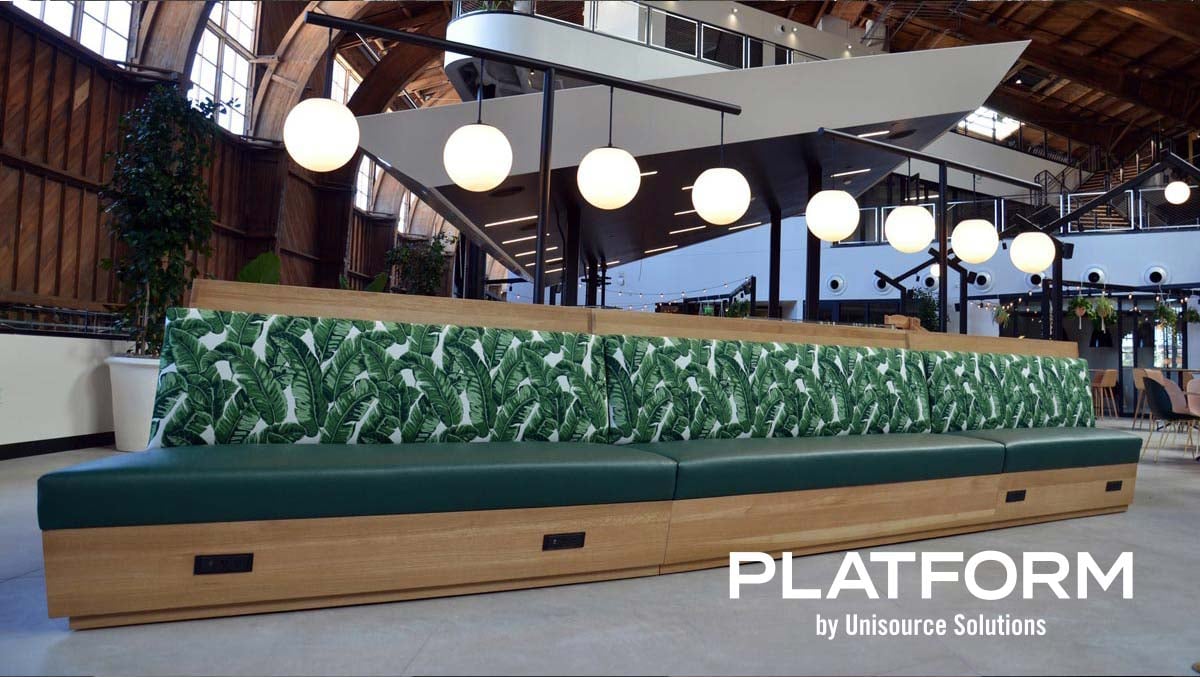 Simplify and Streamline
Through our in-house design and manufacturing division, Platform by Unisource Solutions, we are able to provide accessible, one-of-a-kind workplace solutions. With furniture custom-built for your needs, style, and space, your brand comes to life and your teams get reinvigorated.
Dive Deeper: Visit the Platform by Unisource Solutions Website »
How? While many commercial projects can be complex and include many stakeholders, Platform streamlines the process. From design to installation, the entire process is overseen, integrating a thorough communications plan that makes your project seamless.


Custom Furniture Within Reach
Here's a look at how a typical made-to-order furniture process looks:

Step 1, Discovery: Determining your needs and goals, and performing a deep dive into your brand is the first step. During this discovery phase, we review inspiration images and immerse ourselves into your brand, making strategic recommendations after analyzing the specific requirements.

Step 2, Design: Once there is an understanding of the overall concept and feel, the design team handles all the heavy lifting. We take your ideas and concept out of several custom office furniture options, creating a series of drawings and material boards. Best results are ensured by sharing the pros and cons of material palettes. For example, some upholstery and hardware are better suited for high-traffic areas while others are more appropriate for spaces with a lot of sun exposure. During this highly collaborative phase, your feedback is gathered and our team works with you to revise and refine the design.

Step 3, Develop: Once the design is approved, you will receive finalized shop drawings and renderings (for large projects we can do mockup's before starting production). The entire manufacturing process is overseen, ensuring quality control at each point. At this time, communication is key! You will be updated every step of the way.

Step 4, Deliver: With design and manufacturing complete, now is the time to deliver and install all of the pieces. A timeline will be developed to integrate with the overall construction schedule. While there are many moving parts during this phase, our 30+ years of facilities management experience make us adept at handling last-minute changes. Our nimble team acts in unison with the project team, providing white glove service throughout the installation process. Welcome to simple, indeed.



Inspiring Brands and Agile Offices
With most of us used to the comforts of home, the future of work needs to incorporate personal touches that not only cater to individuals but also represent the company. Custom office furniture allows you to do both!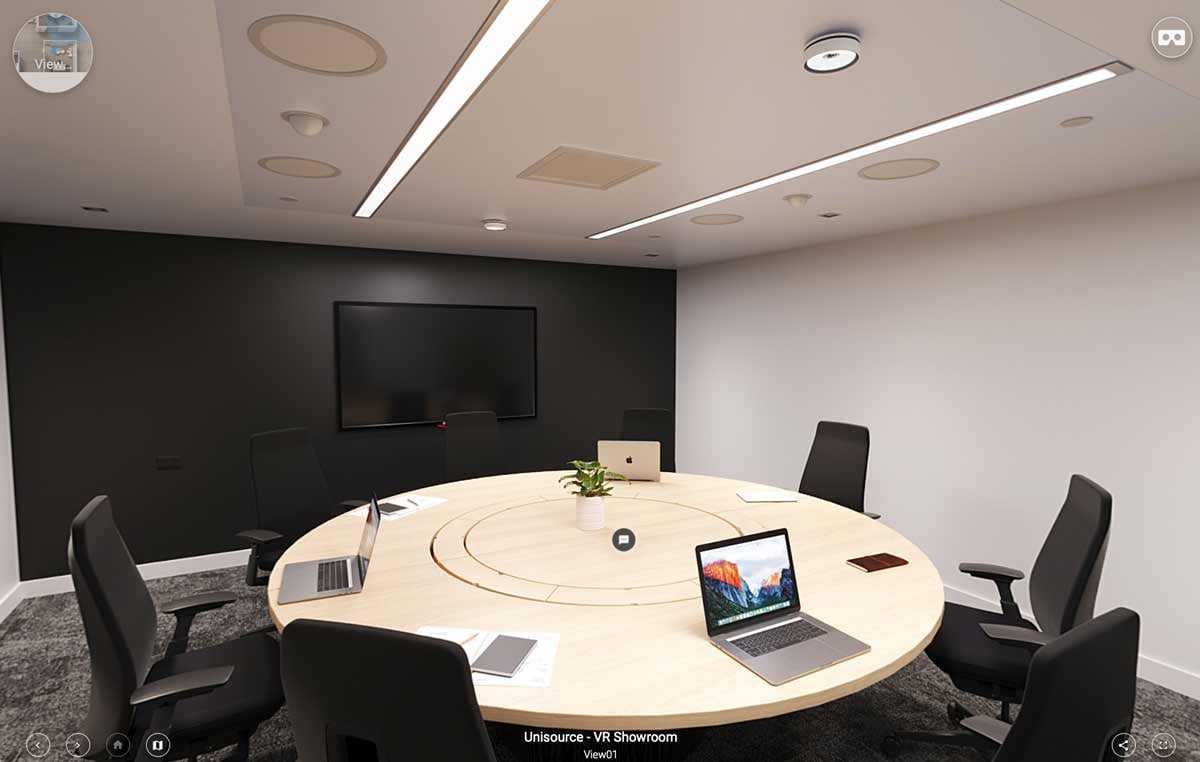 Click to view the virtual showcase of full office outfitted with Platform by Unisource Solutions made-to-order furniture.
After its workforce, the second biggest investment for a company is its workplace. It is the physical embodiment of a brand. To maximize ROI, it is important to integrate branding into your office design. This can range from customizing office furniture with company colors and logos to designing statement pieces such as eye-catching reception desks. Ergonomic seating solutions can be branded with brand elements. Specialized seating, such as banquettes, poufs, and lounge chairs, can address individual working styles while providing at-home touches. These design styles communicate a company's commitment to innovative spaces, and also its commitment to its people.
Get Inspired: Download the Platform by Unisource Solutions Lookbook and follow Platform by Unisource Solutions on Instagram.
For your next project, consider custom office furniture. The benefits are numerous, the results are impressive, and you eliminate the cookie-cutter office feel. Now is the time to execute a unique design for your space that reflects your company culture and mission and reinforces your brand.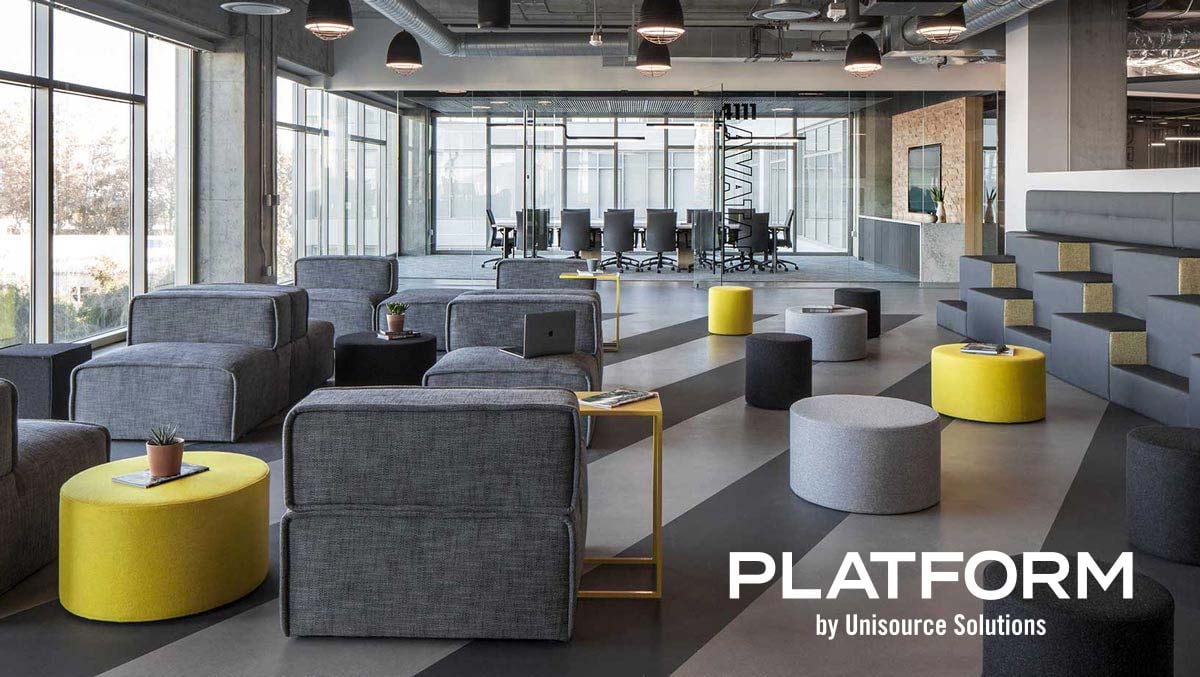 We love helping A&D firms, designers, and facilities managers establish forward-thinking offices. Let us help create a powerful narrative in your physical space. Whether you are embarking on a new project or want to update an existing office space, let's wow your customers and spark emotional connections amongst your workers.
---
Like what you see? Contact us to learn more about Platform by Unisource Solutions, custom, made-to-order furniture.