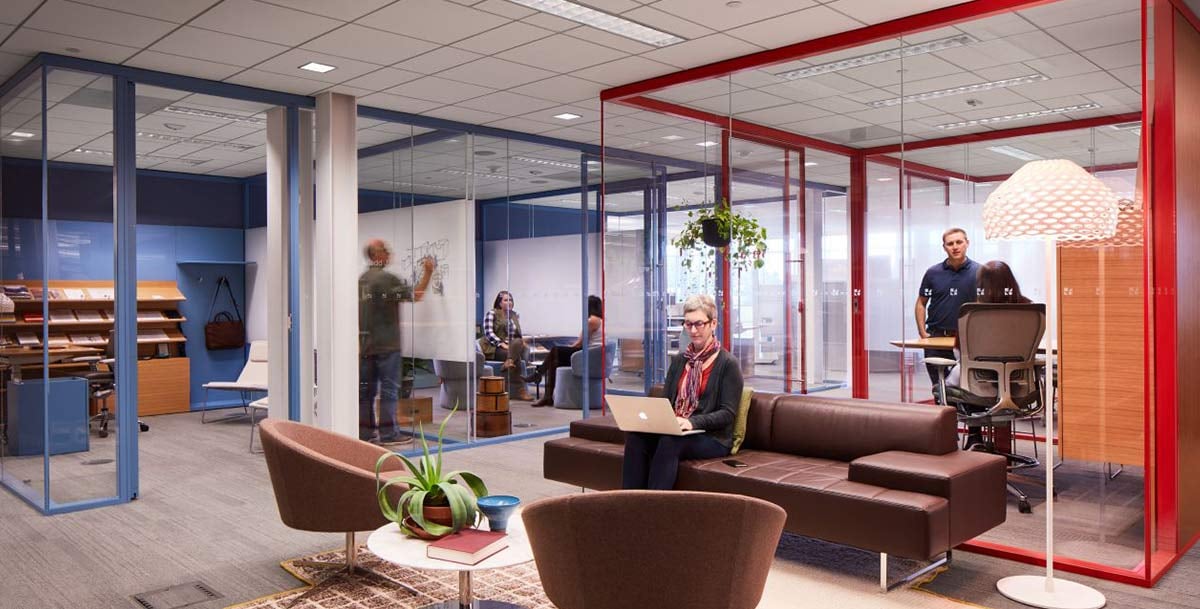 Does this scenario sound familiar: Your mini-series just got green-lighted (it's one of ten shows this year) and shooting begins in 3-months. You're tasked with setting-up the production office to accommodate a staff of 100. Corporate assigned the show to a small office across the street because all other offices are occupied. You ask yourself, how the #$*&% am i going to get 100 people in this production office let alone find enough desks to outfit it by go time? Your facility manager said there are desks in the storage unit that you are free to use. You sigh relief. But then you peek inside and see a maze of disassembled desks, chairs stacked high, and random couches and bulky boxes strewn about. Now, what?
You call Unisource Solutions. You've been relying on us to warehouse and redeploy furniture for reuse since your very first show. And this time is no different. However, with the slew of shows in the pipeline, you want something a little different. This is the season to get organized, to get a "pack in, pack out" system in place, to make setting up a production office seamless and timely. It's time to automate the process.
Standards Program To Simplify Your Job
We'll work with you to set-up a stocking program. We'll develop design guidelines, including desk specifications and color selections, and have approved product on hand to outfit any production office need that arises. We'll procure commercial-grade furniture that will withstand the daily wear and tear of production and can be used for any future show or series you're working on.
Space Planning and Design Services To Maximize Your Investment
We know space is limited and that setting up workstations can be a jigsaw puzzle. Our account managers are skilled space planners — they'll mock-up a furniture plan, ensuring that your office is maximized and serving the team's individual needs. Plus, with a pulse on furniture trends, we can source products to fit your aesthetic. We'll make sure your office looks appealing and performs optimally — we make make outfitting your production office simple.
---
Contact Us: Let's talk about how we can solve your production office furniture needs
---
One-Stop Shop So You Can Stop Wasting Time and Get Back to Work
No more clicking around the internet or shopping the local office furniture store checking inventory for that bulk order. We'll handle all your production office needs. Is your ED and PA requesting height adjustable desks? No problem. We can procure ergonomic solutions. Is your show runner requesting branded furniture? We'll customize it for you. Not only do we source products from trusted manufacturers, but we also design and manufacture our own brand, Platform, to help achieve the exact look you need. We're experts in contract-grade furniture and will make sure your furniture will perform throughout the entire production run. Now, that's a wrap!
---
As a service obsessed company, we're committed to helping you provide an optimal place to work. Contact us to learn more.