Our Commitment to Sustainability
Happy Earth Day! In celebration of this year's theme, invest in our planet, we want to take a moment to reflect on how we have invested in our environment throughout the years. From the onset, commitment to sustainability — putting people and the planet first — has been integral to our business strategy and corporate culture. For us, this means collectively working together with our clients to reduce their carbon footprint while inspiring change among our employees and within our industry.
Thirty-five years ago, we focused on services that helped our clients recycle their existing products. The goal was two-fold — reduce costs and limit the amount of products sent to landfill. Each year, we made a little more progress, consistently diverting products and materials from the junkyard, sourcing additional sustainably certified products, and creating healthy workplaces and spaces that promote IAQ.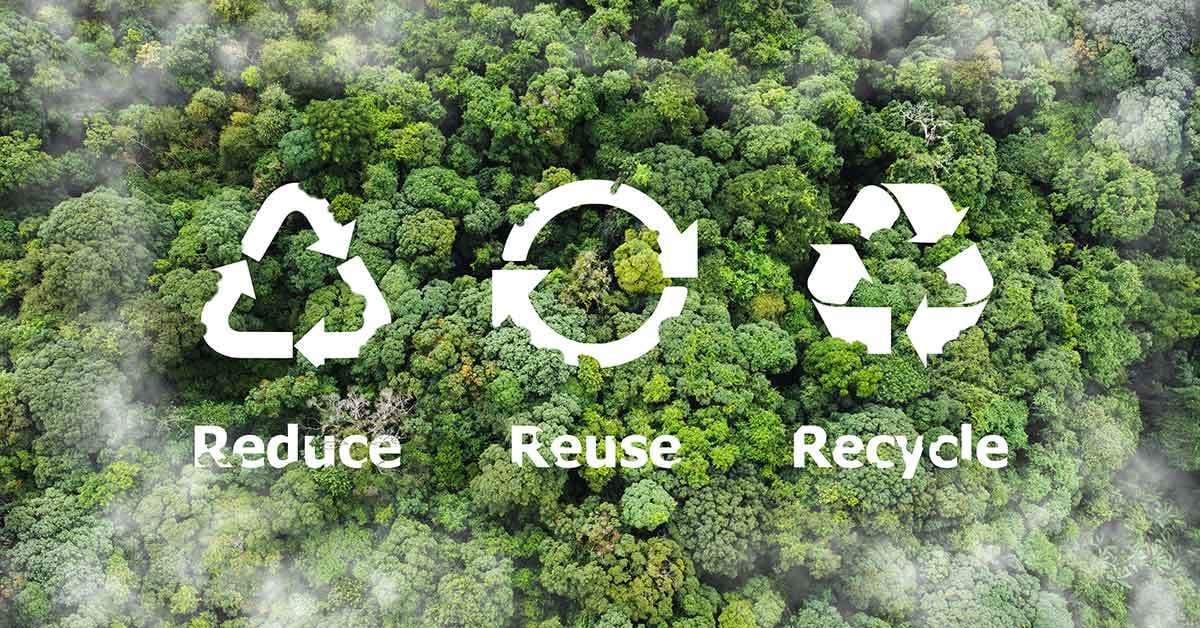 Today, we help clients across the "reduce, reuse, recycle" spectrum. We refurbish and restore used office furniture, ensuring the least amount ends up in landfills. We responsibly decommission offices for our clients, finding new uses for underutilized and unneeded furniture. And we work with manufacturers committed to traceability and transparency so we can help our clients with their net zero goals.
Unisource Solutions' Environmental Policy
Implement operations initiatives that exceed our legal requirements to protect the environment and the health of our employees and customers.
Continue to require our service partners and the manufacturers we represent to operate at a high sustainable standard.
Practice pollution prevention measures for ourselves and our clients that are based in effective and efficient waste management programs via the re-use, recycling, and reduction of resources.
Provide decommission services that support charities through donation programs.
Employ a refusal policy of excess cardboard in our receiving department.
Encourage employee participation in onsite and offsite activities that promote and improve environmental sustainability.
Maintain and support a hybrid workplace model to reduce our employees emissions and pollution impact.
"Today more than ever, we believe, it is imperative that we take ownership of the impact we have on our planet and community. Thirty-five years ago, we began offering services that facilitated the recycling of our clients' existing products, aiming to reduce their waste and save money while minimizing landfill use. Today, we are driven to do more, committing ourselves to promoting sustainable practices and advocating for planet-friendly solutions. We believe that environmental responsibility is paramount, and to that end, we are committed to continually educating ourselves and our clients on sustainable practices, while continuously evaluating and improving our own environmental practices".


Jim Kastner, CEO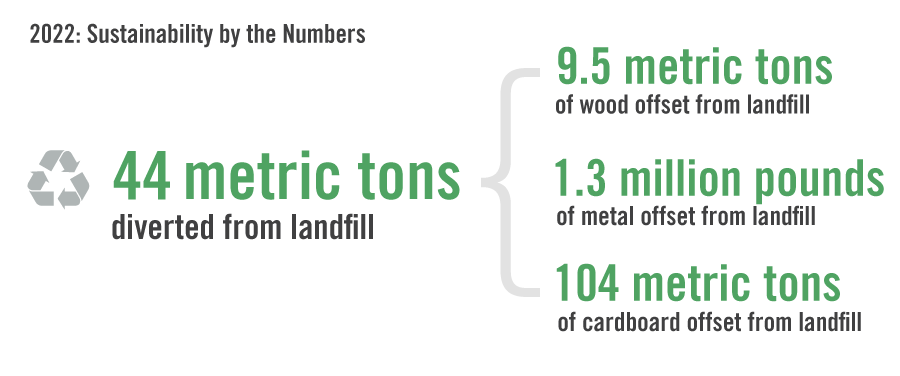 Decommissioning with Social Consciousness
For our clients that engage us for decommissioning services, we balance cost-saving measures with socially conscious practices. In our experience, these are often synonymous efforts and are win-win efforts.
For example, as a result of Union Bank decommissioning project, we were able to support 50-plus charities with office furniture valuing $1.5 million, all while reducing the bank's storage inventory, which added up to considerable savings. Through a donation partnership with the Huntington Park Police Department and the Los Angeles County Department of Children and Family Services, we created a productive workspace for social workers, affording them more meaningful contact with customers. And for AT&T, we worked closely with the telecommunication company to reduce their carbon impact and overhead by consolidating their Los Angeles operations. All proceeds from the liquidation were donated to a local non-profit, maximizing their contribution to the community.
In 2022 alone, we diverted 44 metric tons from the landfill in donations! By giving unneeded products to charities, we were able to uplift organizations, and the people they serve, while doing some good for Mother Earth. If we are unable to re-home items, we disassemble pieces and recycle them for their parts. Last year, we offset 9.5 metric tons of wood, 1.3 million pounds of metal, and 104 metric tons of cardboard from the landfill. And our efforts paid off, literally! We brought in $134,303.78. The triple bottom line at work! People. Planet. Profit.
Aligning Our Visions With Partners
In addition to ensuring the longest life cycle for office furniture, we are also a member of BIFMA, a not‐for-profit trade association for business and institutional furniture manufacturers committed to sustainability and social responsibility. We lean on their trusted furniture sustainability certification program, Level® BY BIFMA. The vetted product registry lists responsibly manufactured products that have been third-party reviewed and validated for meeting stringent sustainable guidelines. Haworth, one of the many eco-conscious brands we represent, has 68 products listed.
Furthermore, we pride ourselves on working with like-minded architecture and design firms that prioritize sustainability efforts. Many of these firms have signed the AIA 2030 Commitment Signatory, others, like Behnisch Architekten, have been acknowledged for their green building designs, or have achieved the ILFI's Living Building Challenge, LEED Certification, or WELL Standards.
Embracing Sustainable Practices Partners
With 40% of global greenhouse gas (GHG) emissions coming from buildings, and commercial furniture being a substantial component of the built environment, it's critical that we embrace sustainable practices. Whether we are working directly with clients to reduce their GHG emissions or are leveraging resources to help meet state and federal carbon goals, every year, as a company and a trusted partner, we aim a little higher to stretch and flex how we can better touch lightly.
2023 Sustainability Report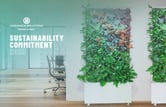 Download Sustainability Commitment 2023 for our full report outlining our steadfast commitment to fostering a healthy planet, reducing our carbon impact, and collaborating to achieve collective change for environmental and social responsibility.
---
Learn More About Our Net-Zero Partnership
To learn how we can help nurture a cleaner, greener workspace and built environment, contact us today.