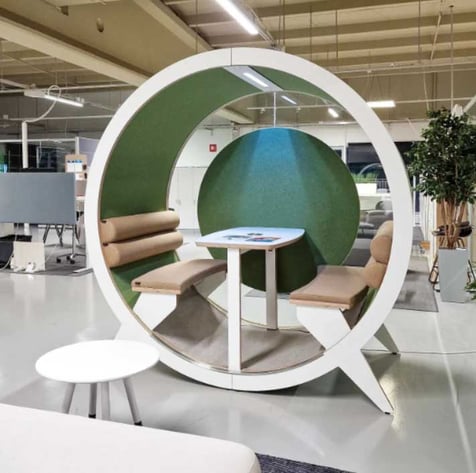 With their versatility and acoustic benefits, meeting pods are not only functional and stylish components of agile workspaces. The customizability in both size and functions available means that they can be used to facilitate creative collaboration or provide an intimate setting for private conversations. Meeting pods can be incorporated into an overall design concept or used as a stand-alone feature for specific tasks. With their sound-absorbing walls and surfaces, meeting pods provide a quiet space for important conversations without disrupting the noise levels of surrounding areas.
As an interior designer at Unisource for over 14 years, I've had the ability to work with many clients and many different types of workspaces. I am passionate about sustainability and finding beautiful solutions for our clients that serve as unique, show stopping focal pieces and provide flexibility for agile offices.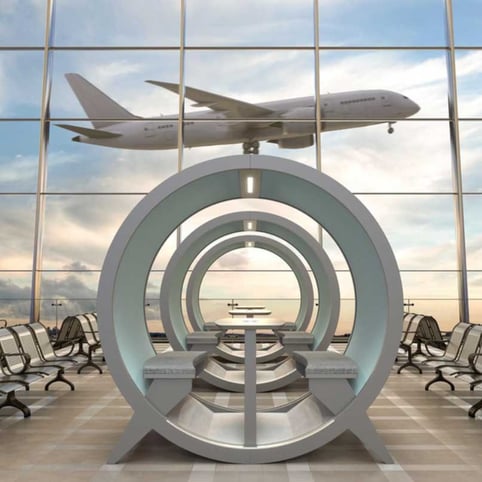 This month, I worked with BlockO to provide a solution to a client of ours and found that they were a beautiful and easy to work with solution for our clients both now and as they grow. BlockO has a patented Nordic design for acoustic booths that fit up to 4 people. These pods are acoustically sound solutions and add a whimsical and highly interesting element to any working environment. What I love about them the most is that they are easy to install, relocate, and change as you grow. In addition, they are fully customizable with a wide range of tech options for hybrid office solutions.
As a designer, I find that the company's innovation and overall design is eye-catching and brings a magnetizing interest to a workspace.