Businesses are increasingly recognizing the importance of creating a flexible work environment in order to best suit their employees' needs. As part of this trend, many organizations are introducing hybrid working models and utilizing smaller, more efficient physical offices. This shift has caused changes in the design and layout of traditional office lobbies; these spaces are now being even more influenced by hospitality design into comfortable, inspiring, and productive workspaces.
Lobbies are now being used to convey brand and culture in new, dynamic ways. From providing a more casual setting for team members to enabling cross-functionality for an agile workspace, lobbies are transforming to areas that inspire and connect employees and visitors.

Boost Performance with a New Lobby Design
Curating a positive office experience is good practice for businesses working to attract their team members back to the office. Provide a welcoming space that invites your staff into a more casual setting with a lobby that communicates your brand and values. Repurposing your lobby from a place transition into a lounge-like and more functional setting inspired by hospitality design creates a strong sense of place at work for your employees.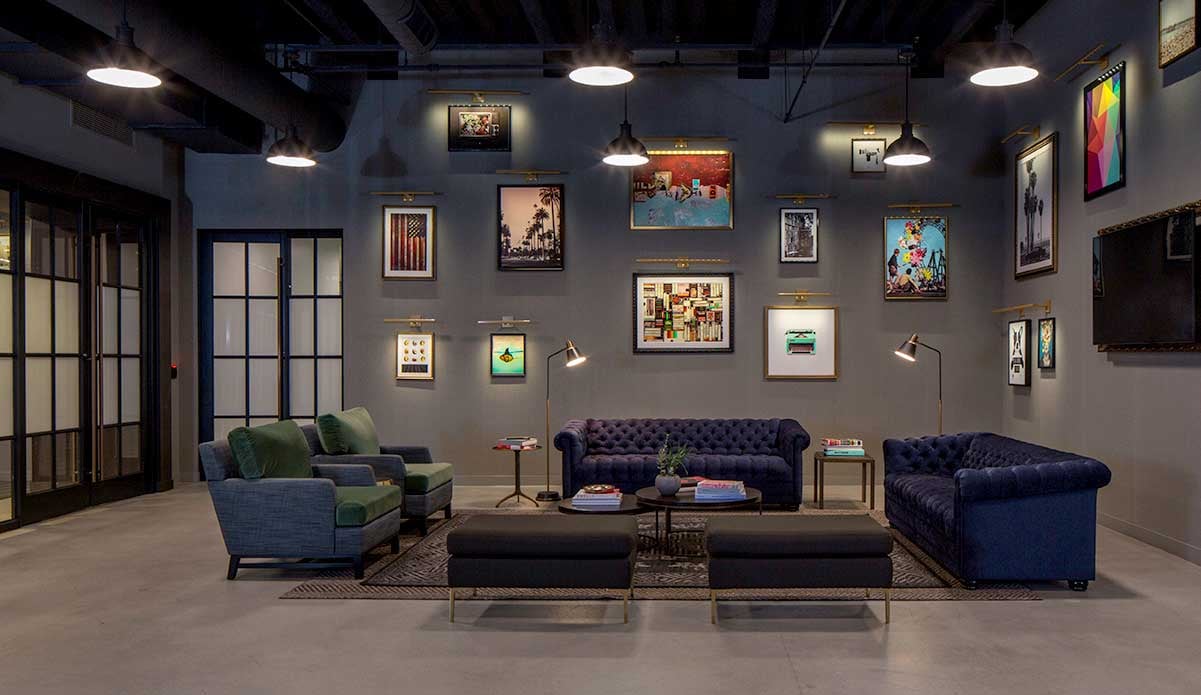 Add Cross-Functionality to your Lobby
As part of their agile office design approach, many businesses are redesigning their lobbies into areas of cross-functionality. Using modular furniture and architectural elements, the lobby space is now adaptable to accommodate activities from town halls, to client welcomes, and even creative break-out sessions.
Every square foot counts in an agile office. With many companies reducing their square footage, areas like the lobby that were once thought of as a waiting room, are now being leveraged for more functionality.


Style Meets Function
The choice of furniture plays a pivotal role in defining your lobby's aesthetic appeal and functionality. Opt for modern, comfortable seating that aligns with your brand image. Modular furniture can add flexibility, allowing you to easily reconfigure the space as needed. A custom-designed reception desk that is both visually striking and functional can serve as the focal point of your lobby.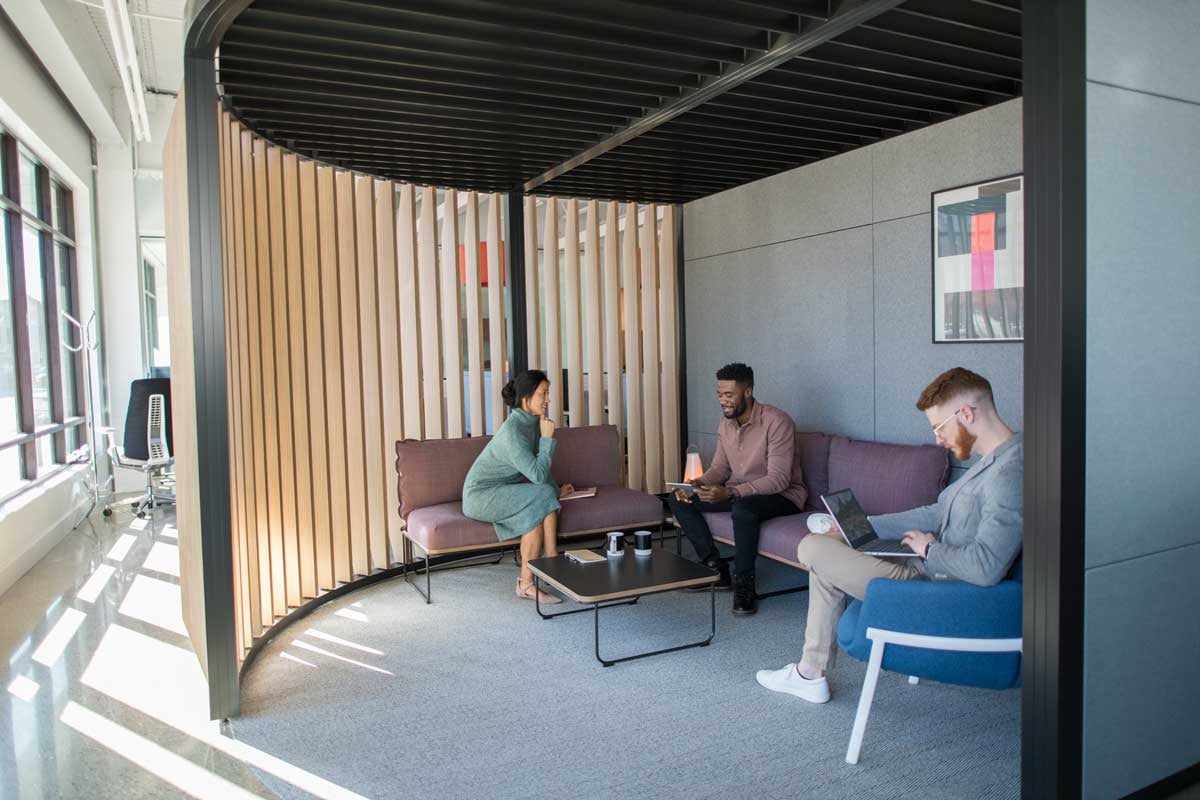 Products like the Haworth Pergola can significantly elevate your lobby's aesthetics. With its unique architectural design, it can define spaces within your lobby, creating an inviting semi-private meeting or working area. Equipped with integrated power outlets, it offers a convenient spot for employees to touch down and work.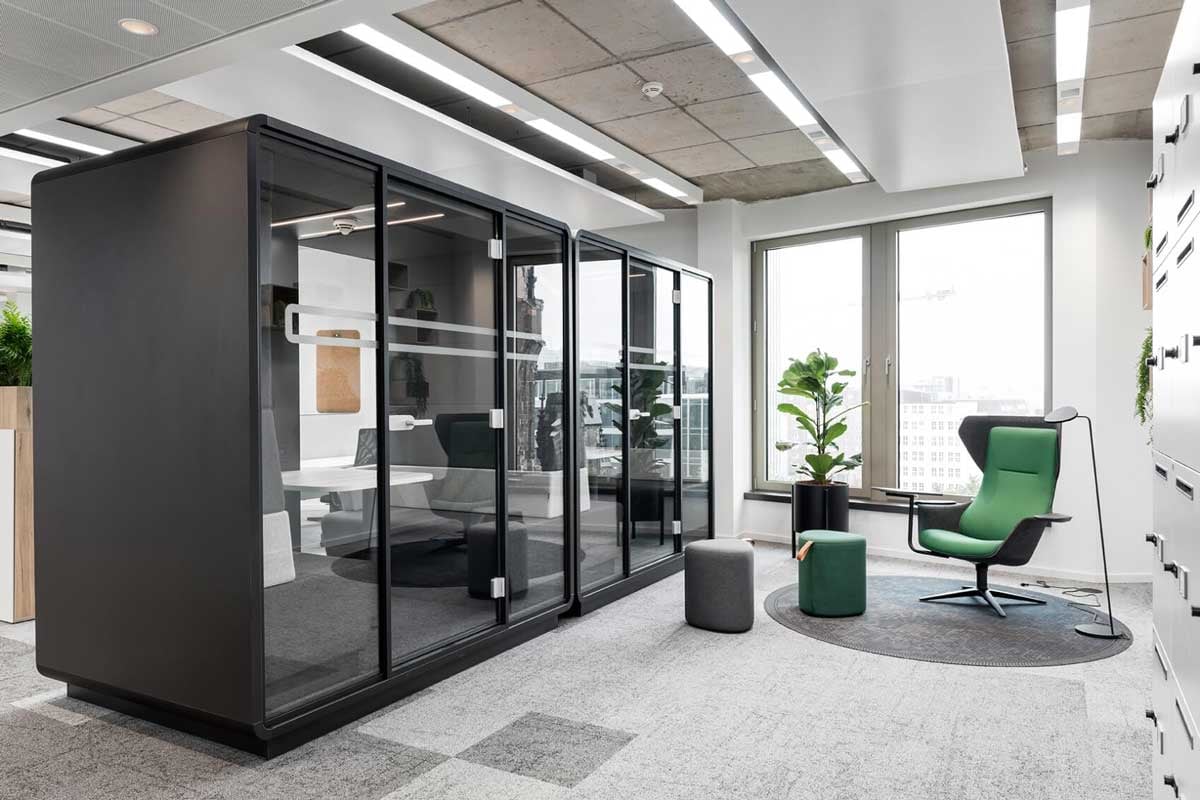 In a busy lobby, managing sound levels can be a challenge. Acoustic solutions, such as sound-absorbing panels and partitions, can help create a more comfortable environment. Products like Hushoffice pods offer an innovative solution to this issue. These standalone pods provide a quiet refuge within the bustling lobby, perfect for private calls or focused work. Their sleek design adds a modern touch to your lobby, while their functionality enhances productivity.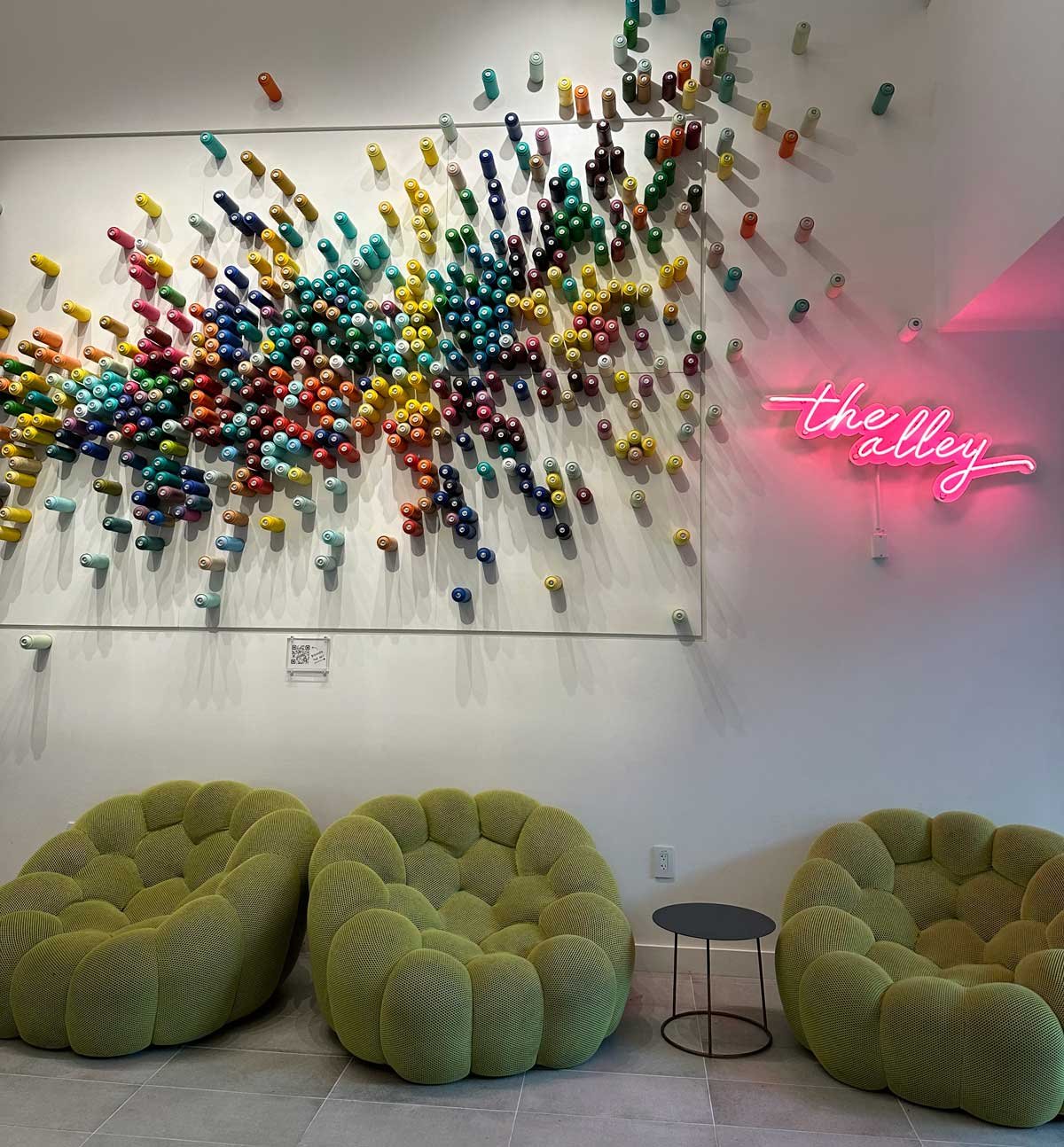 Create a Selfie Space
Businesses are embracing the creation of visually stimulating scenes in their lobbies to make them more captivating and memorable. These spaces feature custom furniture, unique art installations, or elaborate displays that serve as ideal backdrops for social media posts on platforms such as Instagram and TikTok. These scenes can be designed to attract attention, express brand values, and create memorable experiences for visitors.


Inviting, Interactive, and Collaborative Lobbies Improve Performance
An effectively redesigned lobby can do much more than just create a great first impression. It can serve as a versatile space that caters to the needs of visitors and employees alike. By incorporating upgraded furniture and strategic space planning, and leveraging products like Haworth Pergola and Hushoffice pods, you can transform your lobby into a space that truly embodies your brand, impresses visitors, and fosters productivity.
---
Let's Connect
Contact us to learn more about our how we help you optimize your hybrid workplace with a data-driven approach to improve employee engagement, productivity, and collaboration.