NeoCon may be over, but the furniture designs coming out of it have real staying power. Our team hit NeoCon on a mission to see the latest. Armed with our camera phones, we scoured the trade floor for workplace trends, discovered some eye-popping textures, walked a rainbow of colors, and fawned over streamlined silhouettes. Furniture manufacturers didn't hold back on their resimercial efforts. Products exuded an at-home modern vibe; perfect for the ever popular agile office. Below is a recap of the trends that captured our eyes and our seats! Here is some of what design expert Jeffrey Braun and I saw.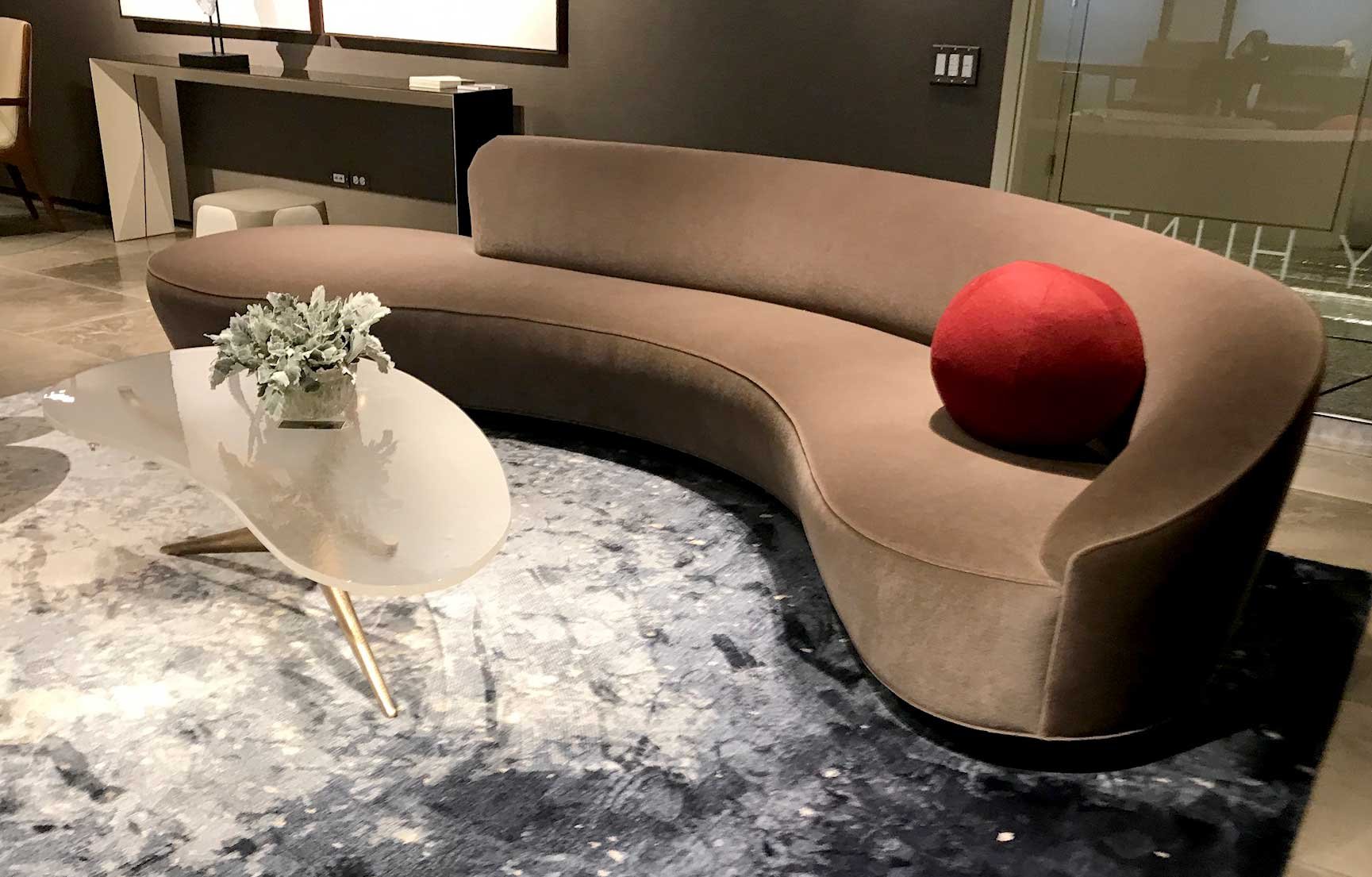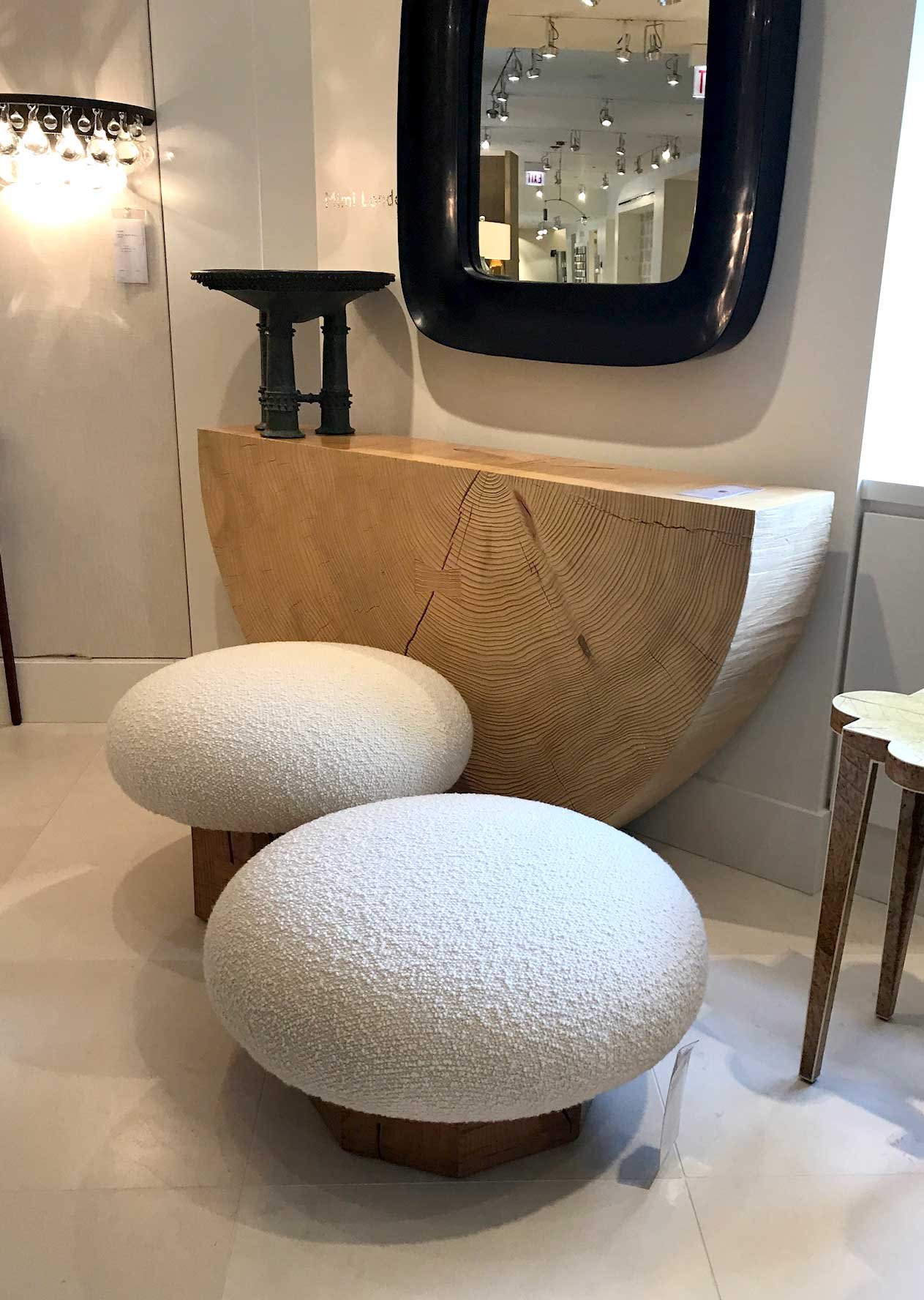 Organic Shapes
Curvilinear sofas, bulbous ottomans, and round-back side chairs took center stage. The curves paired well with vibrant colors and made a statement in neutral tones.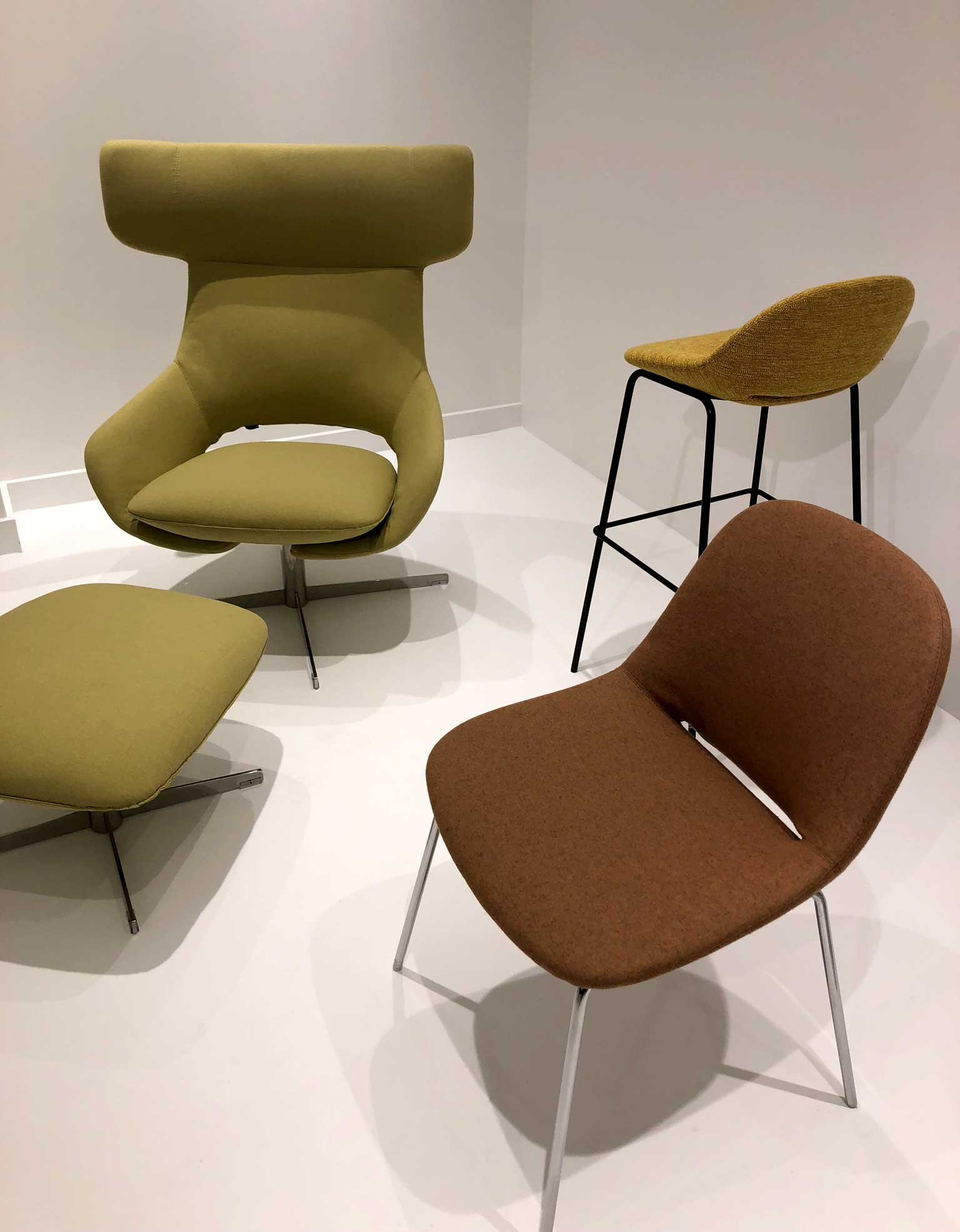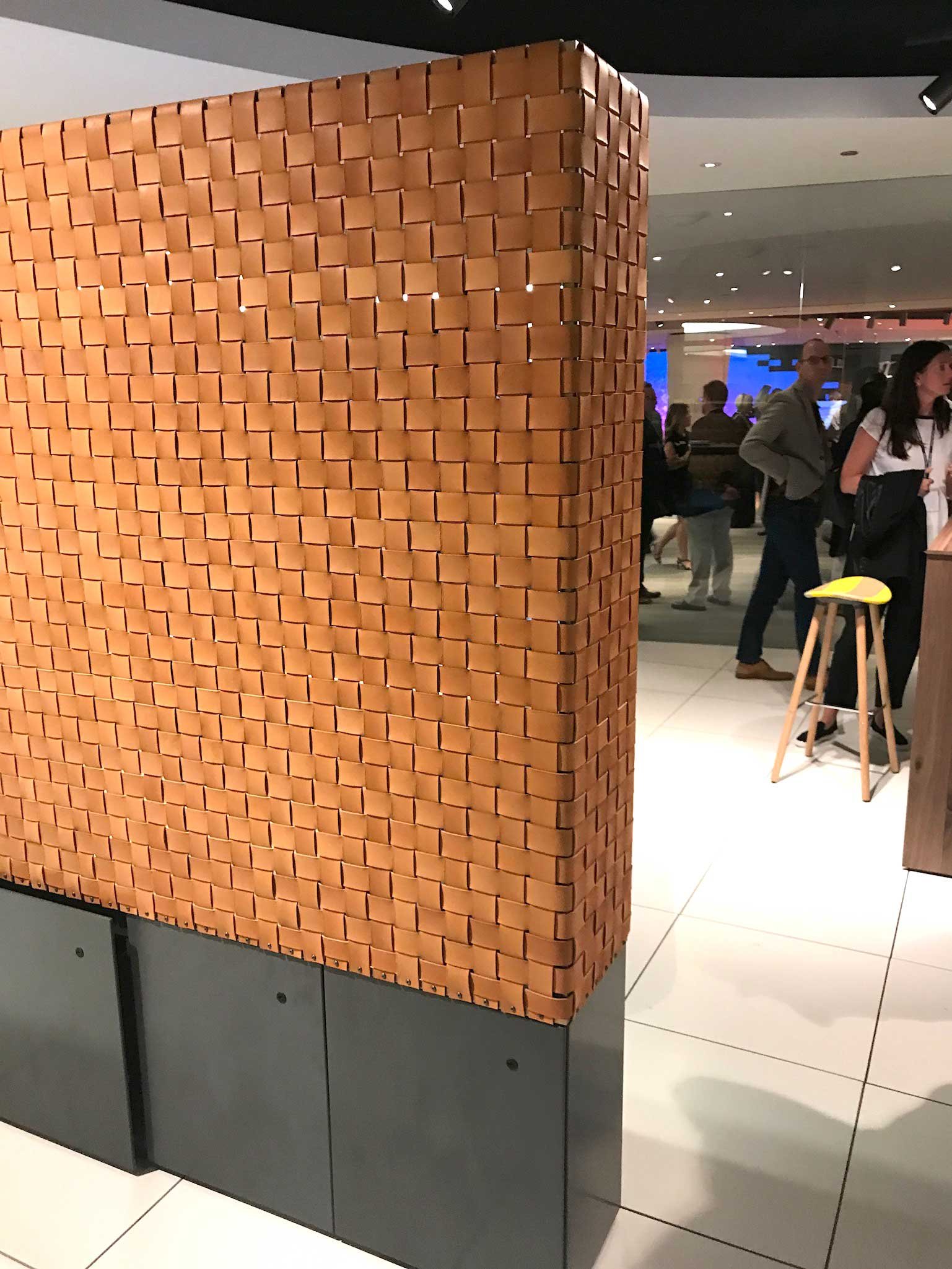 Natural Elements
From natural materials to nature-inspired shapes and accessories, biophilic design elements were everywhere. Wood finishes skewed lighter, moving away from darker stained espresso woods. Raw edge pieces along with natural, washed and bleached oak, dominated. Earthy tones complemented hard surfaces and leather was used for divider walls, on floors, and added into workstation groupings.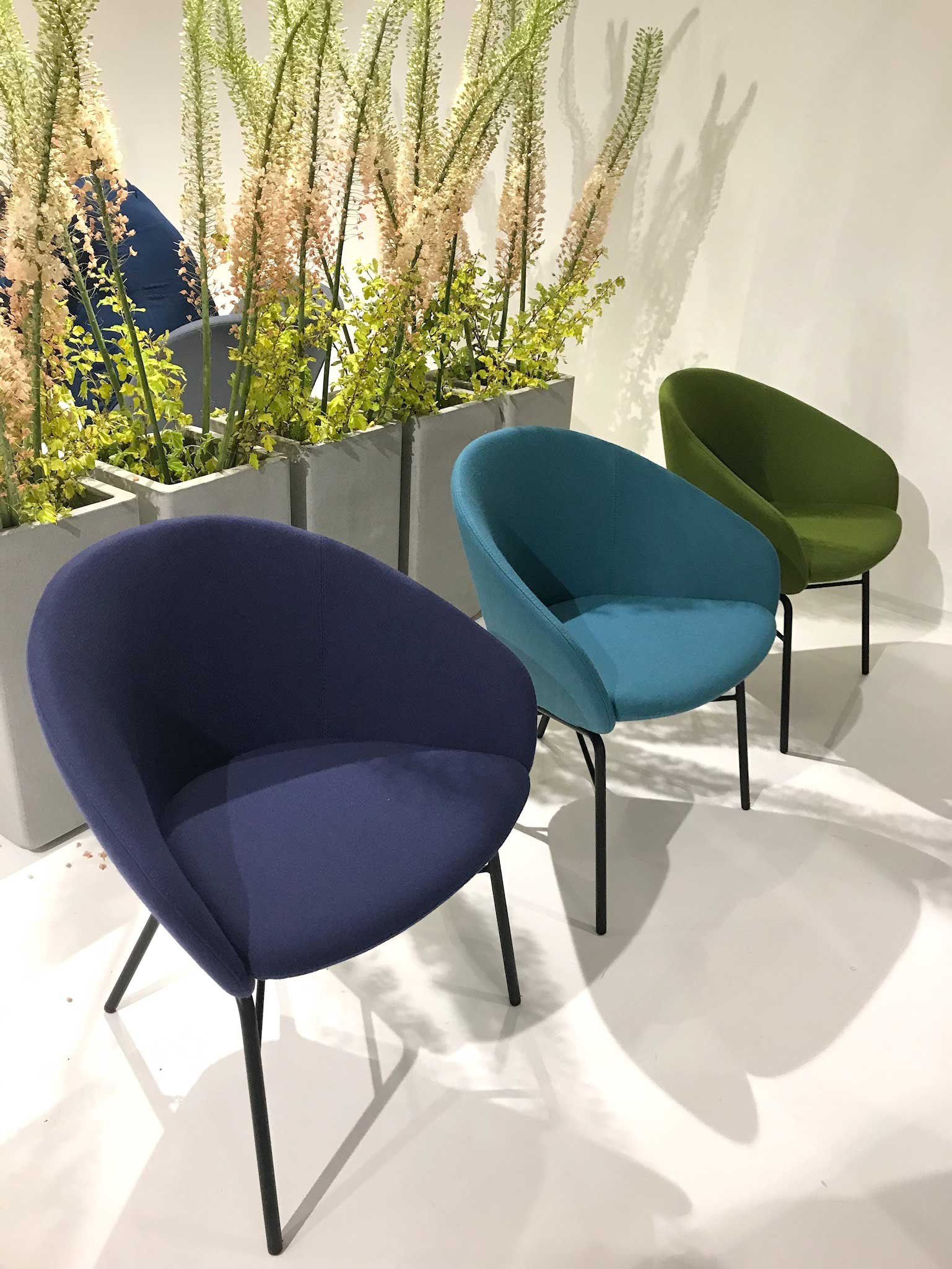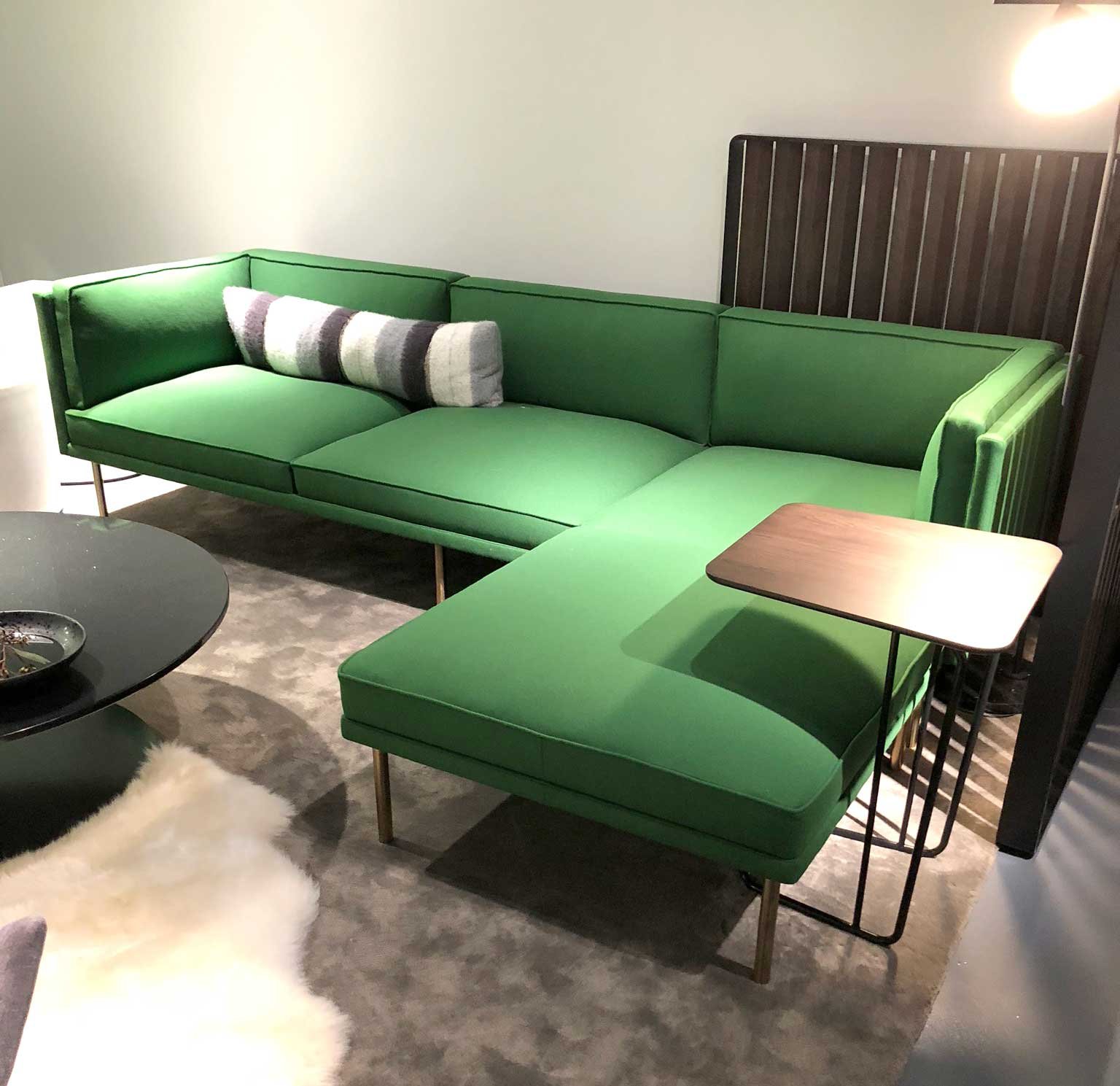 Streamlined Silhouettes
Streamlined silhouettes, tapered legs, and tailored cushions were everywhere. No matter the color or form, narrow-back couches and lightly padded seats married well with thin tables and angular accessories.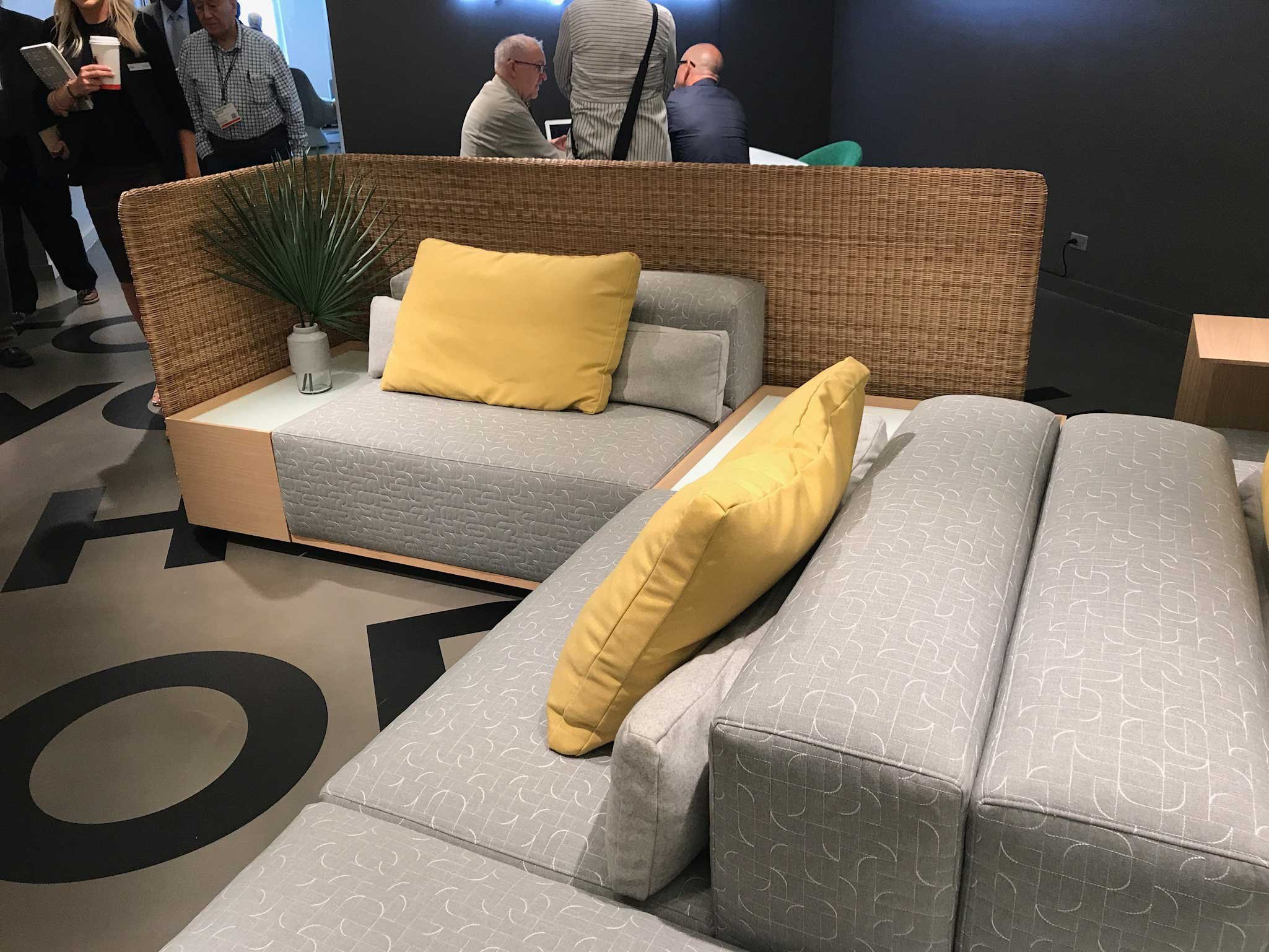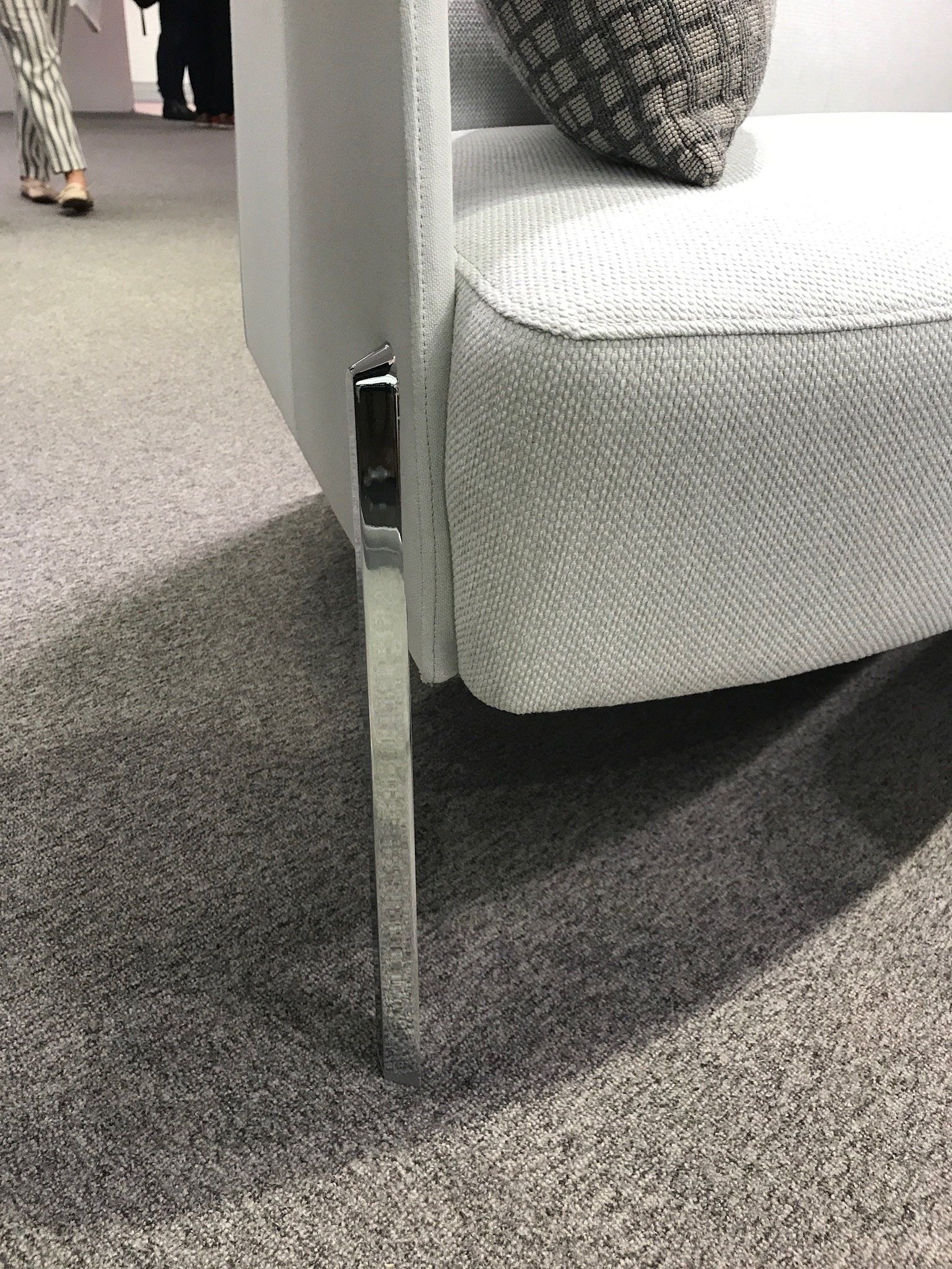 Quilted/Textured Fabrics
While thin expressed the furniture shapes, texture defined the fabrics. Quilted fabrics in both traditional and modern patterns along with various grades of felt were the fabric of choice. Be it in neutrals or bold hues, these fabrics covered screens, panels, walls, and most of the upholstered seating.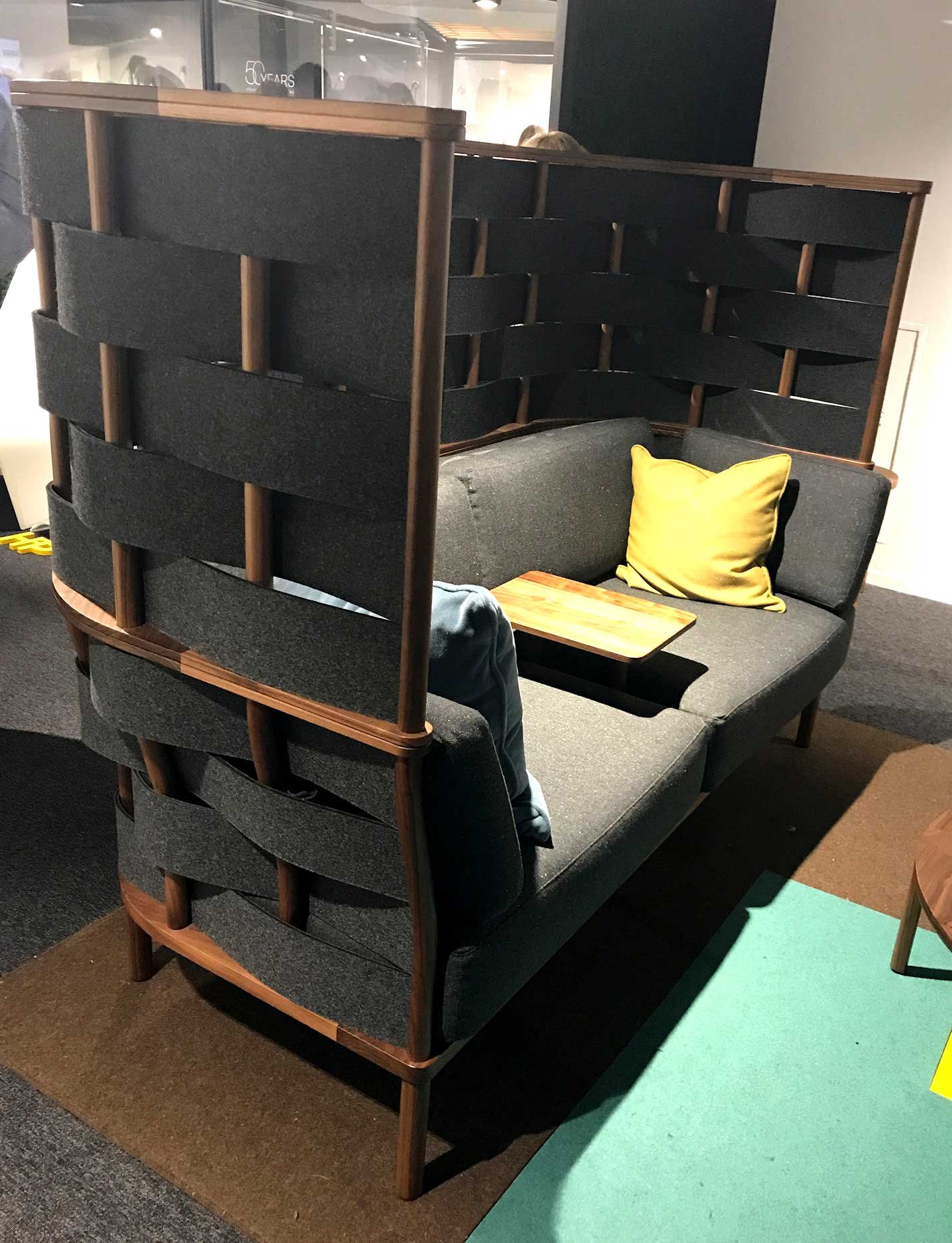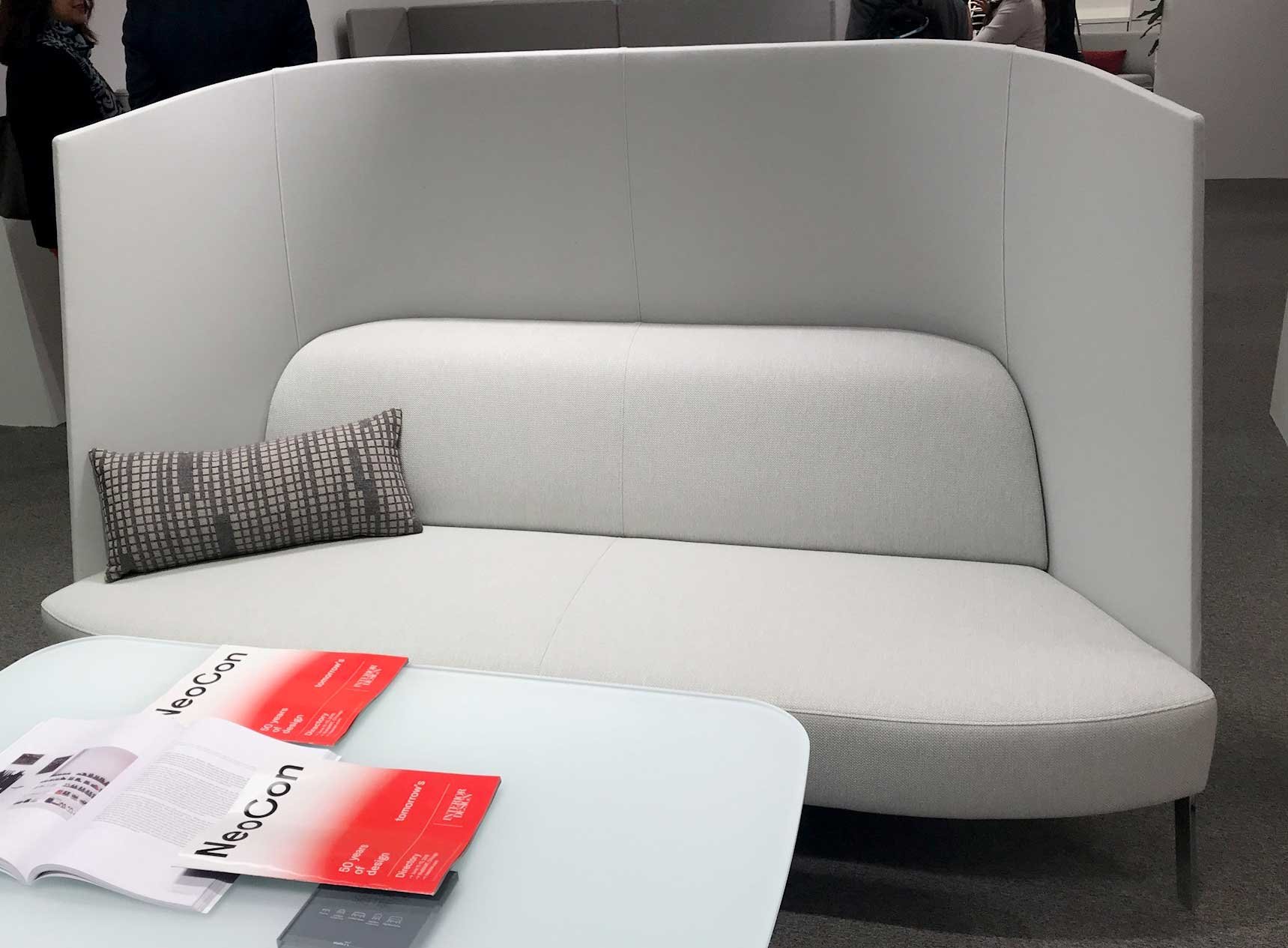 Pod Seating
One of the most ubiquitous things we saw was pod seating. In an effort to address privacy in an open, agile workplace, many companies showcased high-back seating elements and enclosed furniture.
---
Additional Resources
Read: Resimercial and Corporality Design Styles Blend Comfort, Productivity