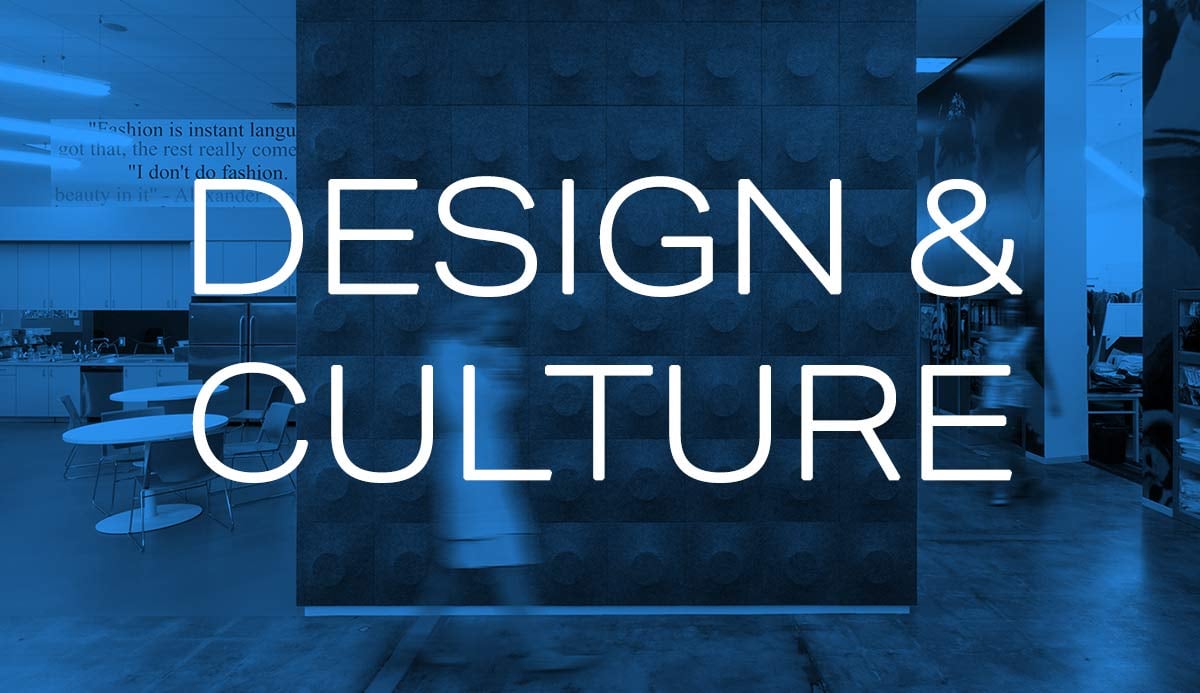 Every company has a distinctive culture that permeates their organization. Rooted in a business' goals, strategies, and organizational structure, corporate culture reflects management's shared vision and values with their employees. It's about the attitude of the collective staff and an expression of people's personality and company policy. While corporate culture is hard to pinpoint, according to corporate culture specialist Josh Levine of Great Monday, "It's everything from the way emails are written to how work spaces are designed. From free lunches and casual Fridays to how hiring practices and employee reviews are conducted". Putting that into perspective, what does your current office design communicate to your employees and customers about your organization's values?

Corporate Culture and the Built Environment
As workplace solutions providers, we're often brought into an office design project to express corporate culture in the built environment. Through our Discovery Design Process, we uncover what this means and determine how we can best achieve that.
To some clients, it means creating open workspaces to communicate a culture of collaboration and innovation. For example, for the Autodesk One Gallery in San Francisco, we fitted out an open office environment that linked their cutting-edge product offering to their design-forward working style.
To others, it means creating a resi-mercial space that exudes a certain look. For Endemol Shine, a Los Angeles-based TV production company, we were tasked to design lobby furniture that emobodies attitude. For their workstations, we provided furnishings in line with their organization chart. We furnished private offices with executive chairs and desks. For junior and support staff, we sourced cubicle stations that allotted personal space and provided easy access.
And to others, conveying corporate culture is about creating private offices for HR needs and conference rooms for team needs. Our work on Dole's Southern California headquarters is a perfect example of blending brand identity with office politics and employee engagement.
No matter what the goal, office design plays an integral role in conveying corporate culture. Understanding what that means to individual clients will provide the insight needed to create effective work environments that demonstrate a company's vision and values.
---
Additional Resources:
Download: Agile Office Transformation Handbook »
Read: Communicating Your Corporate Culture Through Furniture and Workplace »
---
To learn more about our Discovery Design Process and other services, contact us for a free consultation.