From treadmill desks to sit-stand ones, these workspace design trends are impacting employee wellness.

It's no secret that sitting for long periods of time, in poor postures with limited movement, can impact our health. Not long ago, the phrase — sitting is killing you — made headlines. Companies responded. Offices were revamped. Human factors and ergonomics were utilized.
As a result, employee comfort and productivity levels were put center stage. From rethinking the desk to reconfiguring work areas to offering opportunities to stand, walk and reconnect with nature. But not all workspaces and office desks are created equal. Cutting-edge design and innovative workstations have allowed companies to adapt to employee needs. Sleek, ergonomic chairs and adjustable height desks provide an easy solution to comfort. Treadmill workstations amp up the mobility game. Wireless desks offer a clutter-free environment for unencumbered creativity. Workstations equipped with charging panels and outlets give the laptop-toting mobile worker the freedom to roam and plugin from wherever they'd like.
---
Related Read: Resimercial and Corporality Design Styles Blend Comfort, Productivity
---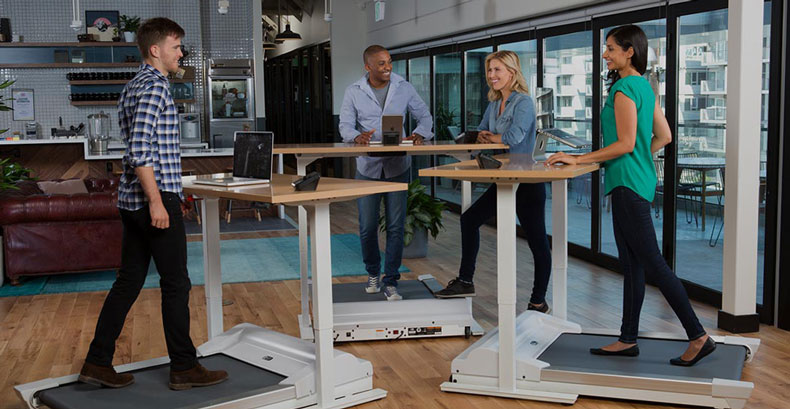 Featured here: Unsit Walk-1 treadmill for stand-up desk and Desk-1 adjustable height desk.
These flexible work solutions are becoming the norm in commercial workspace design for one simple reason: they increase employee health and wellness which impacts productivity which impacts overall company performance.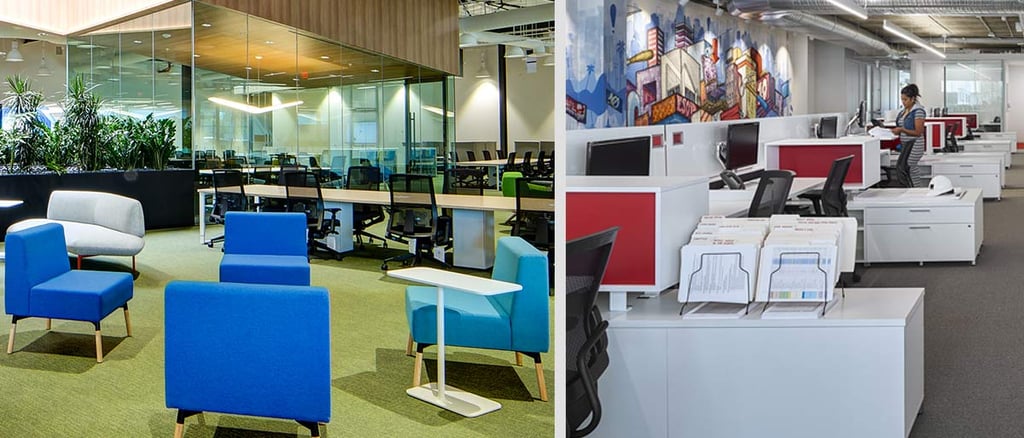 To see some of these solutions, check out our case study section. For our client Shawmut Construction, we used a variety of modern workstations that contain a height-adjustable surface.