Ala Sobierajski and Tammy Kosloff from HuddleHQ participated in our live webinar Post-Pandemic: The Future of Workplace Strategy. Ala and Tammy are industry veterans that provide keen insight into how we react organizationally in the face of a pandemic.
Below are Ala's and Tammy's answers to questions submitted from attendees during the webinar.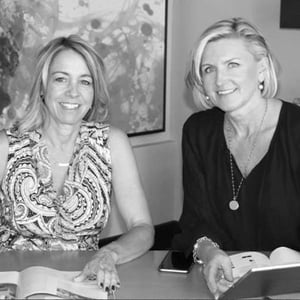 Q: How do you see "social spaces" evolving after the pandemic subsides?
In the long-run, social spaces will most likely be even more important than before COVID-19. Initial return to the office of critical-only staff will be with strict social distancing protocols and regulations. We are proving every day now that much of our work can be done remotely. Not that it is "ideal" or without some compromises. One of the strongest reasons to go back to the physical workspace is to connect with our peers and our company. We will want and need a solid sense of community and social connection.
Q: Will the new workplace strategy require a new position such as workplace coordinator in the organization? Someone responsible for cleaning, space allocation and utilization, etc.
This could be a valid option at the initial stages of return to physical office – "office concierge" (or similar) could assure staff of the best sanitation practices, way-finding, and even bathroom protocols put in place by organizations.
Q: How do you deal with the interaction between older and younger staff psychologically?
Companies will address the "return to office" specific to their own unique business practice and critical needs. We trust appropriate decisions will be made. All staff need to feel recognized, protected and safe.
Q: Do you see the adoption of meeting places outside the office for meeting with non-employees? Do you think companies will develop auto-cleaning rooms to provide super-safe services?
The safety of interacting with outside visitors can be assured through many solutions. If outdoor meeting is available – great, this should be considered. The auto-cleaning method might be stretching the sensible limits here… However moving forward, opting for the selection of anti-microbial finishes for meeting spaces is quite possible.
Q: In the past commuters have crammed into mass transit, which now appears dangerous. How will this affect getting back to the office and will this encourage suburban office pods closer to employee residences?
Distributed office locations could become an option.
Q: Will there be limits to employees with underlying conditions or over the age of 60 to not be allowed back into the office until there is a vaccine? How do the many thousands of smaller Class B and Class C office buildings handle taking visitors' temperatures, or other screening that make much more sense in larger Class A buildings?
We are still waiting for formal recommendations of best practices from the CDC and other regulatory agencies. Other countries are leading these efforts ahead of U.S. Organizations will take appropriate actions and tailor their return back to office procedure.
About Tammy and Ala
Tammy Kosloff is the Design & Innovation Lead at HuddleHQ, bringing you over 20 years of interior design and workplace programming expertise. Tammy believes that providing an inviting workplace environment increases productivity and people's overall happiness. She innovates through design. Highly collaborative partner with cross-functional teams on many continents. Develops and delivers creative workplace solutions for companies at all stages of their growth. Career highlights include the largest US workplace implementation, a leading biotech's NextGen Workplace Program - where Tammy oversaw the total redesign process and organizational change management.
Ala Sobierajski is the Creative Solutions Lead at HuddleHQ. Ala partners with client organizations and the design community to solve complex problems and deliver exceptional workplace environments. Ala is inspired by how design influences organizational effectiveness, and she understands every project has its unique human factors. She listens to you and creates custom solutions. Thought leader who redefines workplace dynamics globally, regionally and locally. Drives concept development through rapid prototyping to find creative solutions for people, places and performance. Career experience includes the delivery of a worldwide biotech NextGen Workplace Program, along with other progressive workplace environments - including laboratory and manufacturing sites for scientific organizations. Trained as an architect in Gdansk University of Technology, Poland.