It's the dog days of summer but we're not letting the heat get us down. In fact, we're marveling at the incredible workspace design coming out of California. And in the spirit of summertime, we've put together a collection of blue office ideas.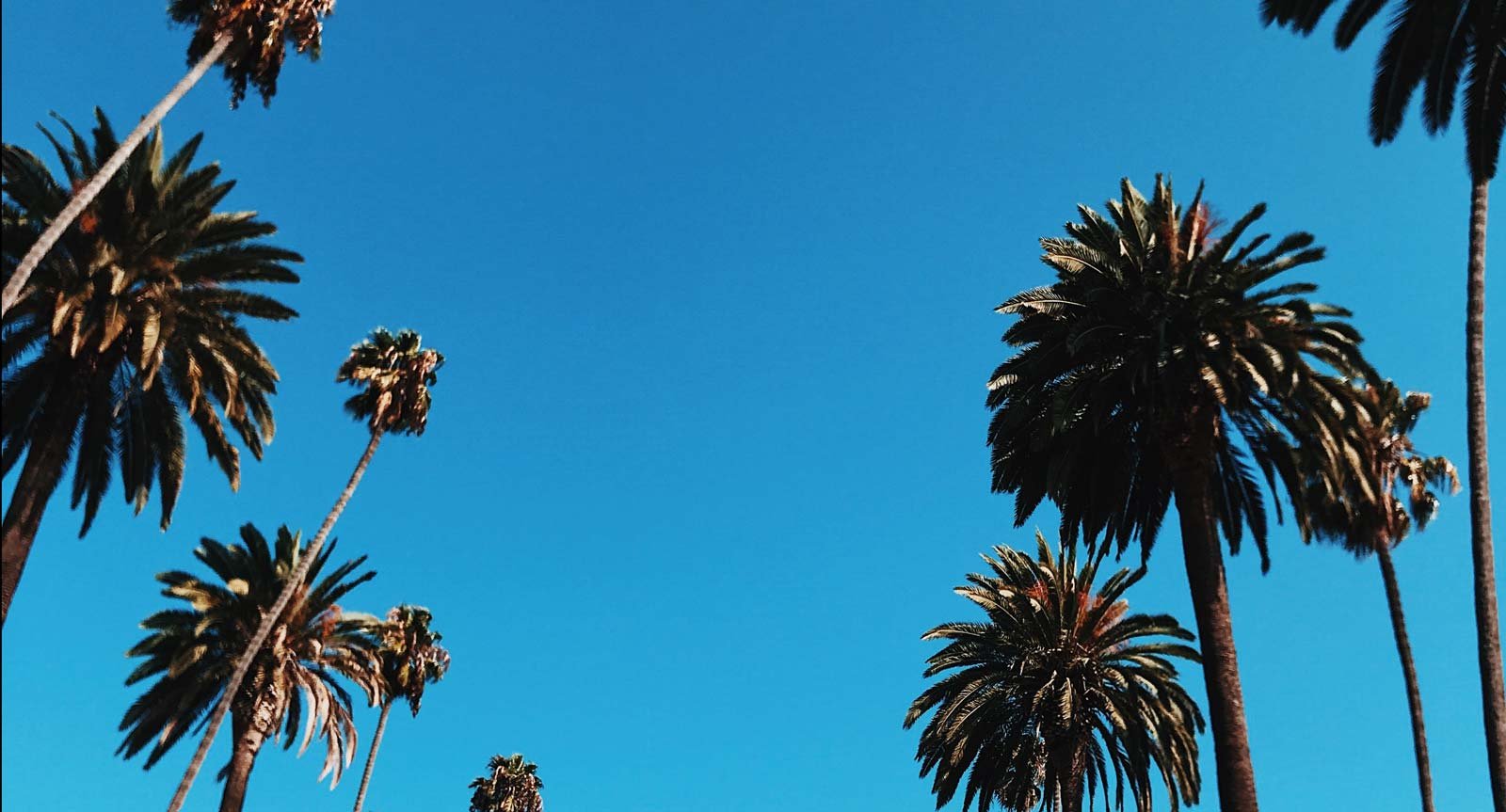 According to the color experts at Pantone, "blues are the most globally accepted color range … a symbolic image of dependability and trust." Whether it's navy, light blue, royal, our any shade in between — be it on walls, office chairs, couches or poufs— blue is a workplace color that has staying power. As corporations rethink their offices to improve employee well-being, blue is a color they can depend on.
---
Related: Improving Corporate Culture Through Workplace Design - A Handbook on Creating Change Through Custom Furniture
---
There are many ways to enliven your office. Blue accessories can add a splash of color just where you need it. Be a little more bold and paint a wall to define and brighten a space. You can even add blue furniture, such as office chairs or ancillary pieces, to create a consistent workplace look. Better yet, consider Platform-U by Unisource Solutions to order site-specific furniture or customize an existing line to get the exact shade of blue to match your brand.
Below are 3 blue office ideas that caught our eye:
Get Electric: Paint a conference room anchor wall an electric royal blue. Dole Packaged Foods took it one-step further, color-matching their office chair seats with the wall color.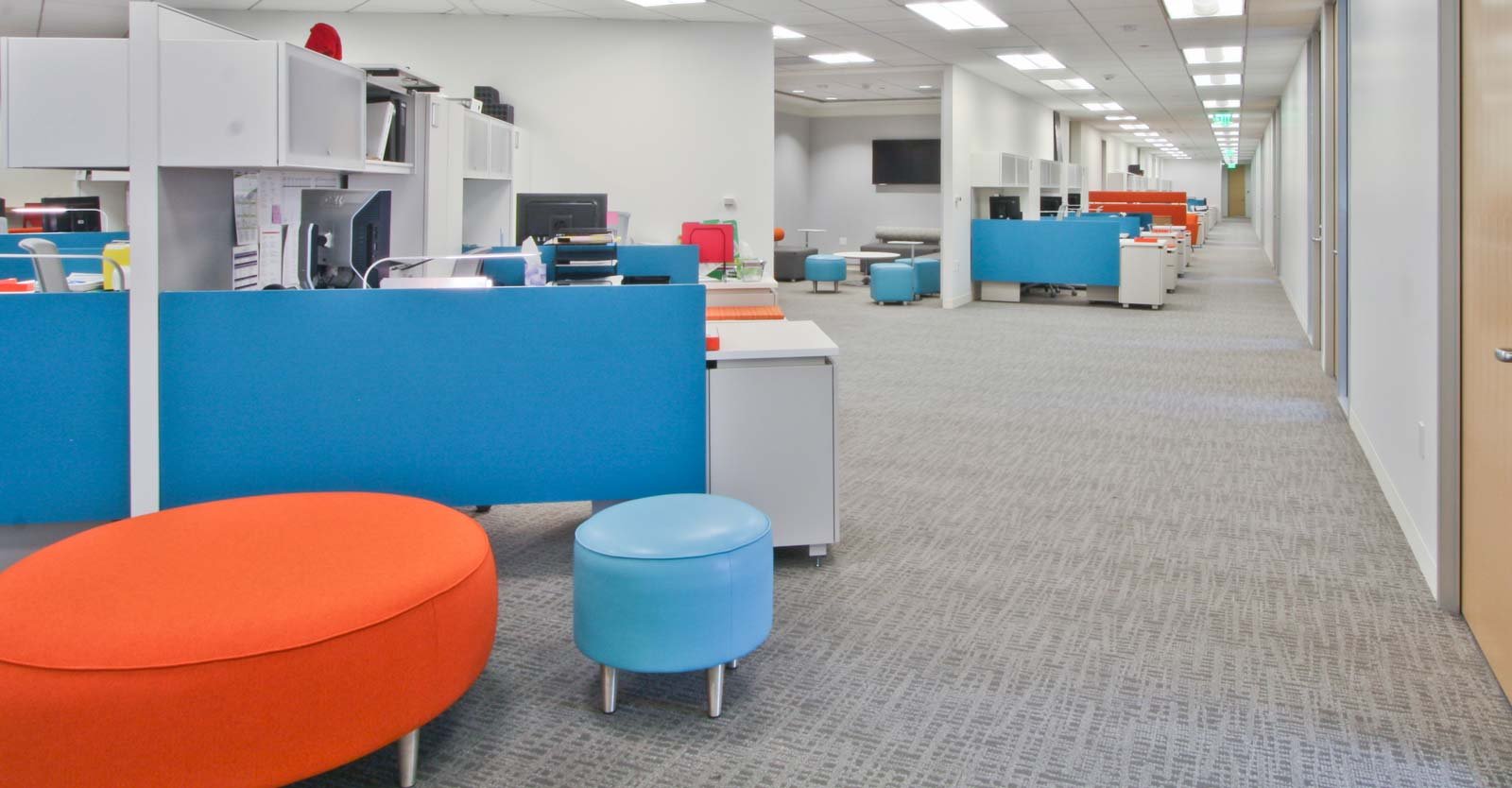 The Sky's the Limit: These sky blue wall partitions at the A+E Networks headquarters turn a boring cubicle into a lively, energetic workstation. We especially like how they used matching and complementary colors for their ancillary pieces.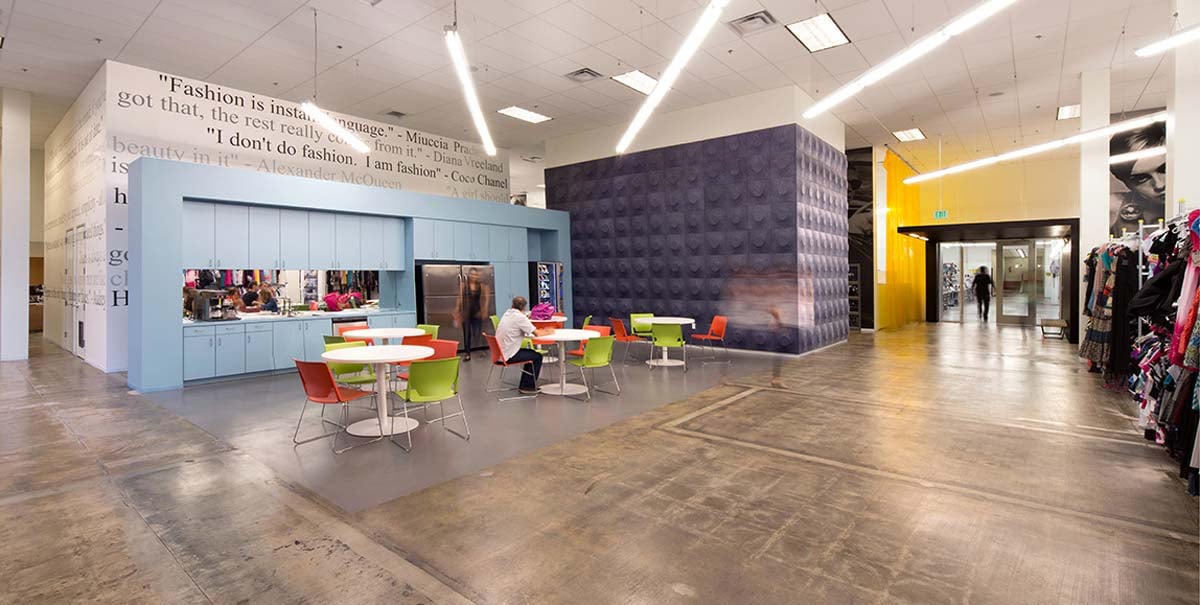 Two-Faced: No need to stick with one shade of blue. Layering shades of navy and light-blue create a warm welcome. Swat Fame, a Los Angels fashion brand, created a sculptural navy wall and placed it next their baby blue kitchen cabinetry.
Blue comes in many shades and can be used as a base or accent color. While all colors can be perceived differently, each color has the power to represent different aspects of a company. Blue has many positive connotations, including intelligence, trust, efficiency, and calm. It's versatility makes it a staple in many office designs.
Feature Photo by Patrick Tomasso on Unsplash
---
Related Article: 5 Design Trends We Saw at NeoCon 2018
---
To learn more about our services, get an estimate, or to schedule a consultation, contact us for a free consultation.