Partner Spotlight: Joy Boese from E3 Consulting Talks Motivation, Company Culture, and Work-Life Balance
In honor of Women's History Month and our own 2022: Year of U, we interviewed one of our closest Woman-Owned Business Enterprise partners, E3 Consulting President Joy K. Boese. While many of us are feeling the "M" word, as in malaise, the other "M" word that has business owners and leaders talking is motivation.
As companies continue to adapt to changing environments, one of the biggest challenges facing employers is how to motivate employees to be as productive as they were pre-pandemic. How can we become top-performers when the world has completely changed?
We sat down with Joy to better understand what companies can do to motivate their teams to feel and do better. A 25+ year veteran in the field of office ergonomics and design, she works with HR and management teams to create a culture of work-life balance. We break down how she applies her knowledge of human performance and human factors to the workplace using ergonomic techniques and people-centric tactics.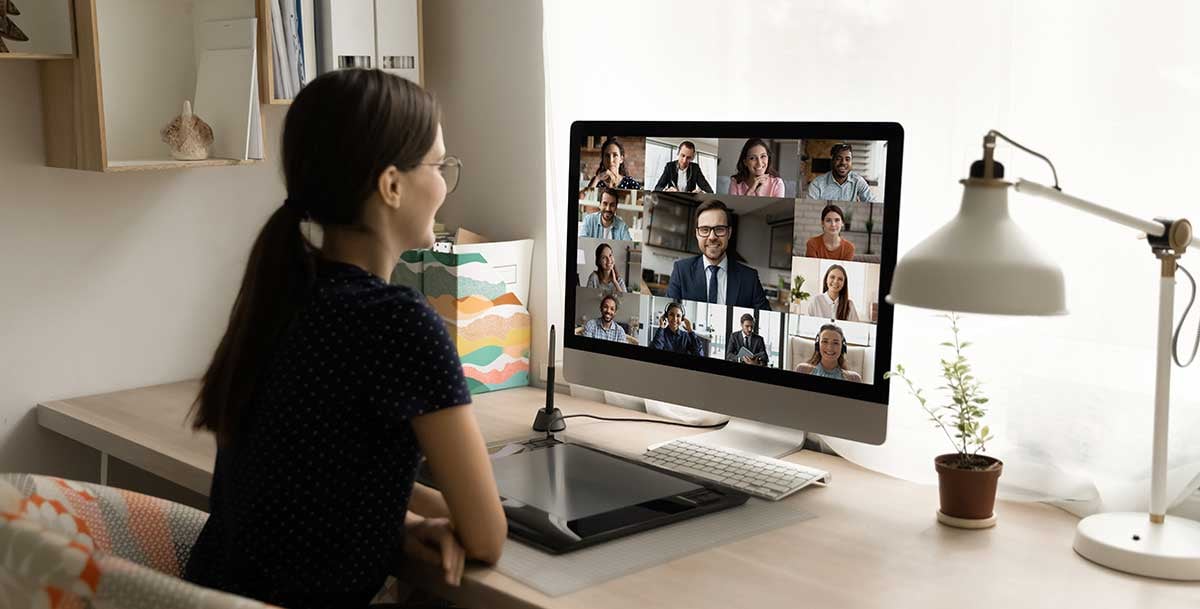 Motivation Starts with Inclusivity
As Joy describes, to be an effective motivator we must accept that the workplace now consists of a WFH workspace, where employees can commute, and employers can hire from anywhere in the world, creating a truly global workforce. In order to unite a decentralized team, where turnover and burnout rates are high, Joy recommends establishing a company culture committed to wellness and inclusivity from the onset.
"Make sure there is a clear onboarding process so that when there is turnover, there's an easy turnaround," says Joy. "Also, host monthly webinars focused on ergonomic education in different languages so that employees can create comfortable at-home work environments."
By investing in ergonomic set-ups, employees are better equipped for success. It's also important to make sure employees understand their roles, and how their job impacts the company as a whole.
"Helping them visualize their return to work, and making sure each person understands the direction management is going and why, will help employees feel part of the team."

— Joy K. Boese
Moreover, Joy is an advocate of learning motivation techniques from outside your industry. Each industry and each business tackles employee health and wellness differently. "Taking and applying knowledge from a different industry can help build a stronger corporate culture and a team driven to succeed," says Joy.
Home Ergonomic Kits Address Employee Mental and Physical Health
Having a robust ergonomic program that caters to those who work from home is key to addressing work fatigue. E3 offers WFH ergo kits to help employers address mental and physical health. The kits include virtual check-ins, virtual assessments, and office product ordering services so that employees can optimize their workspaces.
---
---
In addition to establishing a healthy desking foundation, Joy is a proponent of offering employees other resources to handle exhaustion, which can lead to depression and lower productivity rates. This includes providing counseling and therapy sessions in healthcare plans and giving employees access to online restorative tools, such as Headspace.
"Mental health options are especially important in healthcare environments where over 70% of the workforce at hospitals are beyond burnout."

— Joy K. Boese
On a broader scale, webinars on stress management tips can be a good companywide resource. Topics like how to focus, best ways to prioritize work, and organizational tips, can be motivational building blocks.
Other ways employers can address employee health and wellness is by promoting good nutrition. "We have paired companies with gourmet chefs to prepare healthy meals, and have brought in keynote speakers to educate workers on how to eat well," says Joy.

Work-Life Balance
To fully encourage a work-life balance, Joy recommends intermittent breaks, integrating workouts during the day, including walks around the office or the home, and better organization of your day.
"It's important to not leave everything until the end of the day," says Joy. "Incorporating relaxation and switching-up activities throughout the day is also important to bolstering motivation."
Workplace mental health initiatives do not have to require bold moves or dramatic steps. It can be as simple as shortening the workday by half an hour, taking a midday power nap, doing deep breathing techniques, or just having a co-worker to speak with in confidence. These techniques can go a long in improving their state of mind and overall productivity.
Employee Health in Medical Environments
Healthcare environments have a unique situation since employees are on the frontlines of disease and contagions. Updating the tools and techniques that healthcare facilities use is paramount to creating safer workspaces. For example, Kaiser Permanente did a four-month study in which they initiated terminal cleaning at night before staff got ready for the next patient. Not only did the study reveal how outdated their methods were, but it also indicated that newer technologies, such as robots, can be implemented to help disinfect spaces so no one is exposed, further reducing employee angst in hopes to spur productivity.
Expand Ergonomic Environments
As a human factors consulting advisor, Joy encourages clients to go beyond ergonomics when approaching commercial office design.
"In the office, invest in space planning to allow for the most natural light to workspaces," says Joy. "Focus on noise, light, and air quality, giving employees control over their immediate surroundings."
Lighting systems tied to occupancy sensors, accurately measuring indoor air quality, adding noise reduction elements, and exploring immersive audio experiences to create unique soundscapes, can create a sense of optimism and motivation. Additionally, offer healthy snacks, and encourage mobility with sit-stand desks, walking meetings, and various seating offerings.
"We are developing custom programs, in real-time, to address unforeseen issues that arise as we're working from home longer," says Joy.
To learn more about Joy and her company E3 Consulting, download this form which details E3's offerings.
---
Contact us to learn more about how we can help you create a healthier workplace.