We work in an exciting industry that is constantly evolving to meet the diverse needs of the workforce. While these past few years have transformed how we work, functionality is still at the core of every office. But what does functionality look like in 2023? To us, a high-performing office translates into spaces that foster employee advancement while enriching company culture so that each individual can thrive and organizations can continue to innovate. Below are four key trends that are defining workplace design and shaping how we work.

It Takes a Village!
Today's office is about collaboration while recognizing that individual work styles are as varied as people's personalities. As such, we'll see workplace design approached through an urban planning lens. Taking a cue from walkable cities, organizational concepts will focus on indoor/outdoor spaces, mobility, connectivity, and inclusivity. Open floor plans will be organized into workplace neighborhoods, centered around department functions and activities so that project teams can easily communicate. Social areas will feel more like hospitality spaces where employees can connect over coffee or lunch in a cafe-like atmosphere brimming with activity. The hospitality feel will spill over to wellness areas, such as on-site gyms and game rooms, further cultivating a shared experience. Courtyards, rooftop gardens, and terraces will be featured prominently to encourage mobility and give employees direct access to nature.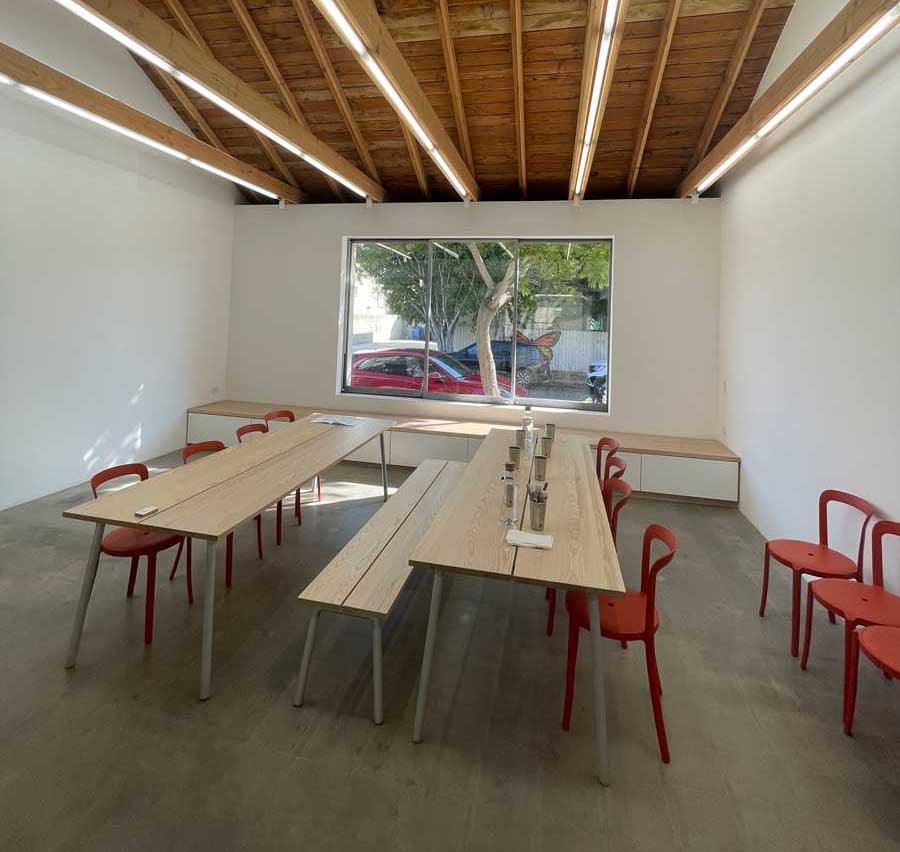 With an emphasis on transparency and inclusivity, large multipurpose rooms will take center stage so more voices can be heard. Designed with adaptability in mind, these Town Hall-type rooms will be able to flex to meet workplace demands. Equipped with partition walls, and moveable and stackable furniture, they can be divided into smaller work areas, optimizing the office footprint to serve multiple work styles and functions.
While collaboration will be a key driver this year, quiet areas that allow for focused work will also influence design decisions. We'll see more soundproofing materials, pods, and phone booths, as well as cubicles replacing bench seating.

Connect to Nature with Biophilia
The workplace is all about employee well-being. And one of the best ways to boost employee satisfaction is by weaving in natural elements.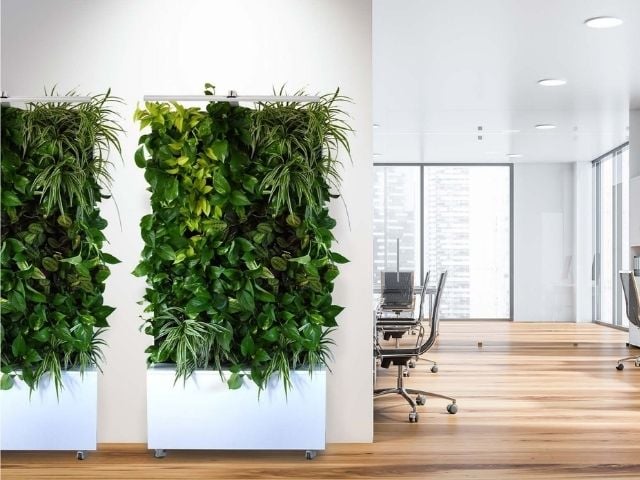 This year, we'll see more companies integrating biophilic design principles into their workspaces to help connect staff to nature. This includes maximizing natural light and access to fresh outside air. From an interior perspective, this may entail reconfiguring workstations to take advantage of perimeter windows or reworking the office plan so that highly-occupied areas are situated within 25 feet of windows.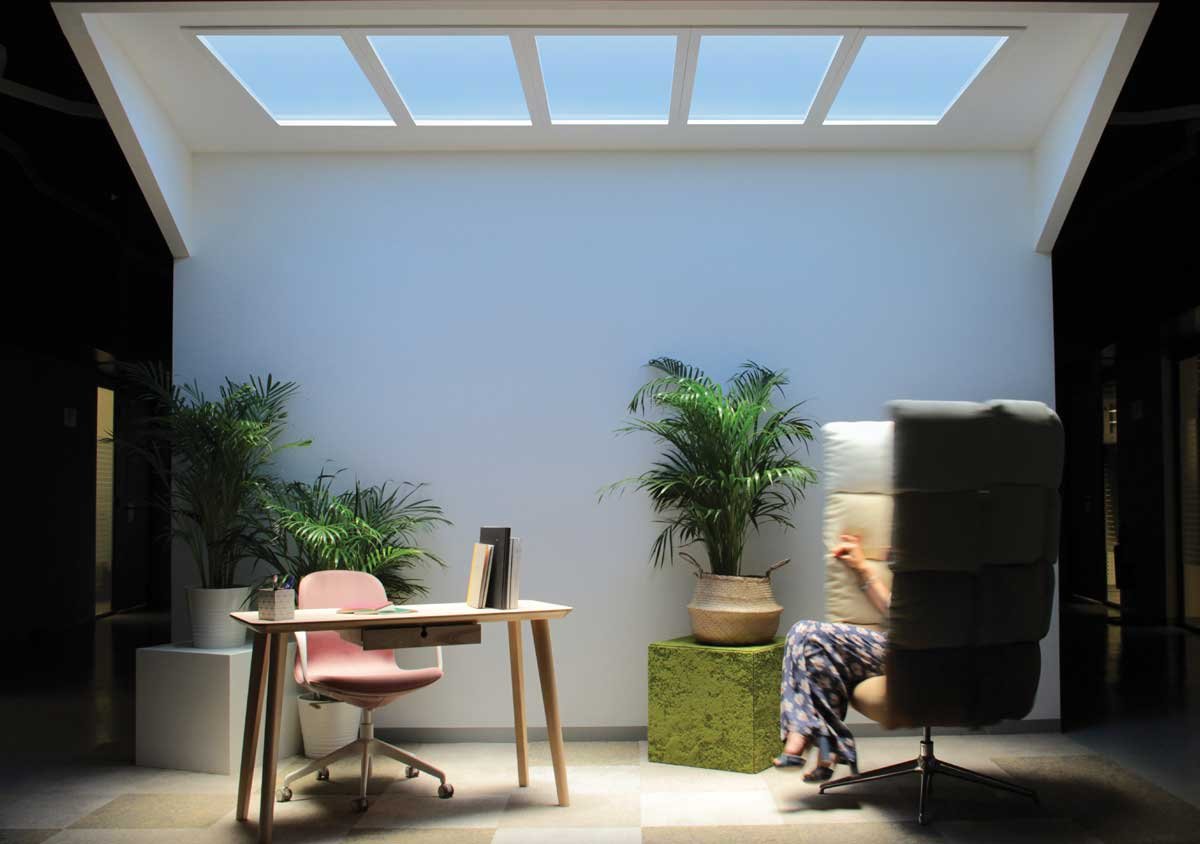 To supplement daylighting, illumination systems with soft lighting will be integrated in order to mimic the warm glow of the sun. Good lighting will never go out of style! And with advancements in LED technology, companies no longer have to sacrifice attractive lighting for the sake of electricity costs. Lights like those from Coelux produce an extremely natural effect, producing realistic recreations of sky and light, even as the sun passes overhead.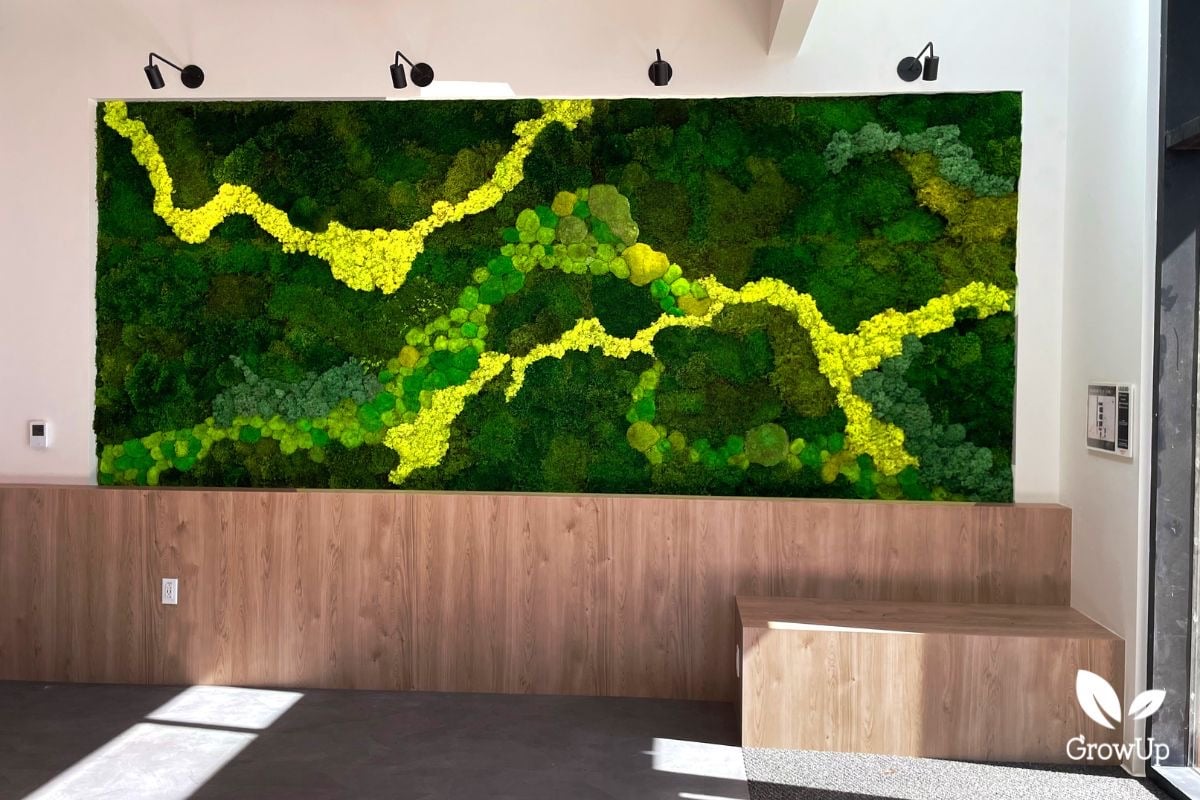 Outfitting spaces with indoor plants and living walls, as well as adding nature motifs to the overall decor will also continue to trend. Creating a living landscape within the confines of office walls will have a bigger presence. Plants are visually pleasing and help promote good indoor air quality, especially in small, poorly ventilated areas.

Personalized Color Schemes
With an emphasis on improving the employee experience, color will continue to be a major consideration in office design. When used strategically, this powerful design element can have a positive impact on employee performance and company culture.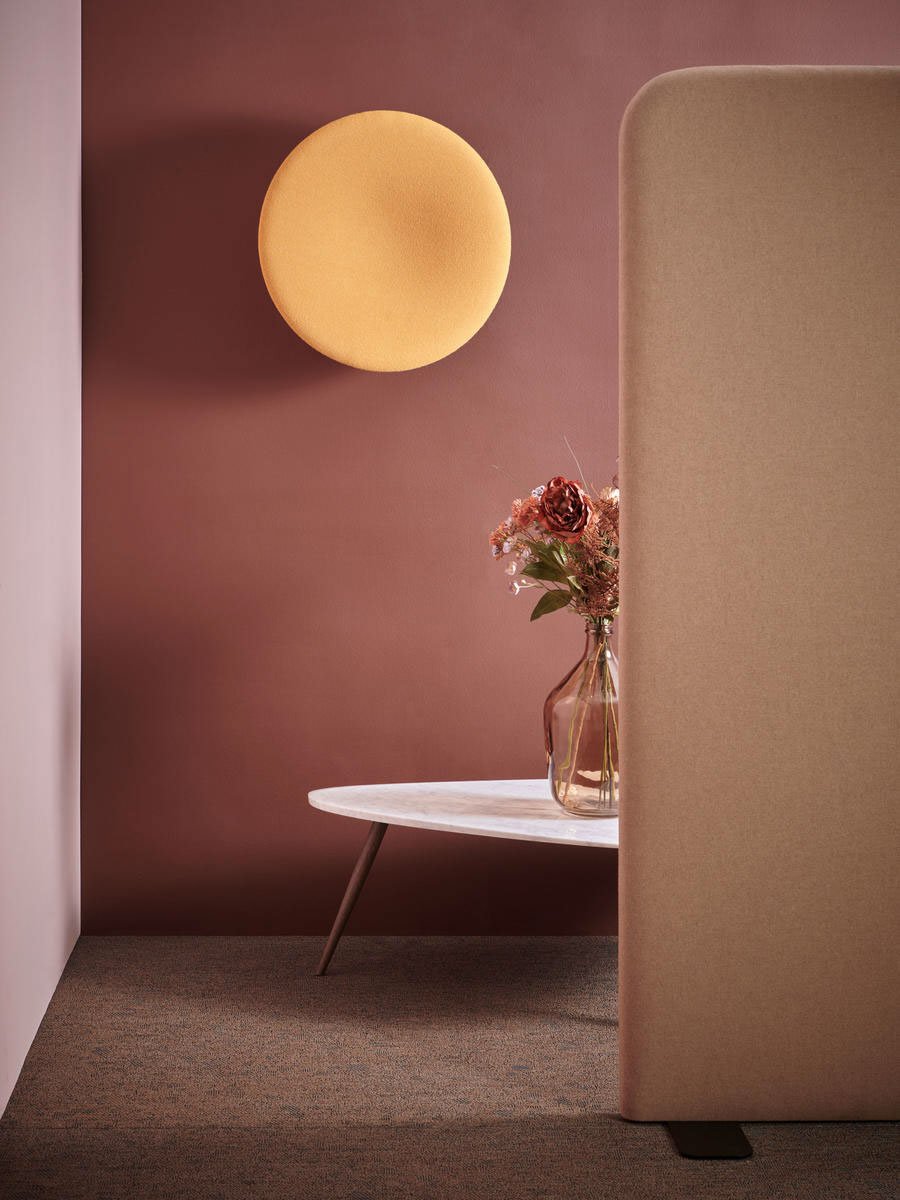 This year, we'll see more individual workspaces and task-specific areas defined by color, allowing the colors within a space to guide the types of spaces. For example, to create a formal ambiance in conference and board rooms, shades of whites and off-whites will prevail. Blue, a color full of energy, will define communal spaces. Royal and bright blues can help create an uplifting environment while deeper shades can be used for statement pieces that put the focus on concentration. To stimulate productivity and teamwork, we'll see cheery shades of yellow in huddle rooms, collaborative spaces, and pantries, inviting colleagues for an impromptu brainstorm. Dark colors, such as black, green, and charcoal, that evoke a sense of prestige will be used in reception areas and executive offices. Neutral hues will continue to be used as a base color. Their versatility and flexibility to harmonize with accent colors make beiges, greys, and creams ideal for all types of work activities.

Connectivity
With hybrid work in full swing, technology will be critical in keeping the office operating at full capacity. Video conference tools, such as hi-definition cameras and large, flat screens, will better connect those who are working remotely to those who are commuting into the office. Occupancy sensors will help monitor areas to determine which ones are being utilized. This will permit managers to delegate resources better, tapping underutilized space. HVACs will also be on a control system, empowering employees to better regulate the temperature of their individual spaces, paving way for a more engaged workforce.
In sum, 2023 will be about catering to collaborative work efforts, connecting employees to nature, integrating color in strategic ways, and making sure teams are connected with each other and their environment.