Integrative biophilic design is a hot topic in the workplace. As corporations rethink their building environments and strive to create healthier, more productive spaces, owners, architects and designers, are looking at ways to connect employees to the natural world.
According to the International Living Future Institute (ILFI), "biophilic design is the practice of connecting people and nature within our built environments and communities." In an effort to bring biophilia to the forefront, ILFI has launched several research initiatives as well as published case studies proving that there are positive measurable outcomes regarding employee satisfaction and performance when nature and natural elements are part of the design process. As we shift from a building-centric design model to a people-centric one, biophilia is becoming a more important tool. So how do we, as furniture providers and designers, use biophilia to create health-forward workplaces?

Pictured here: Google Spruce Goose
1. Collaboration
Work with design teams to understand how they are creating direct experiences with nature and the natural world. Learn if they are using wood and stone, and discover how daylight, natural ventilation, and plants are being integrated into the design. Use these design choices as guidelines for space planning and furniture design.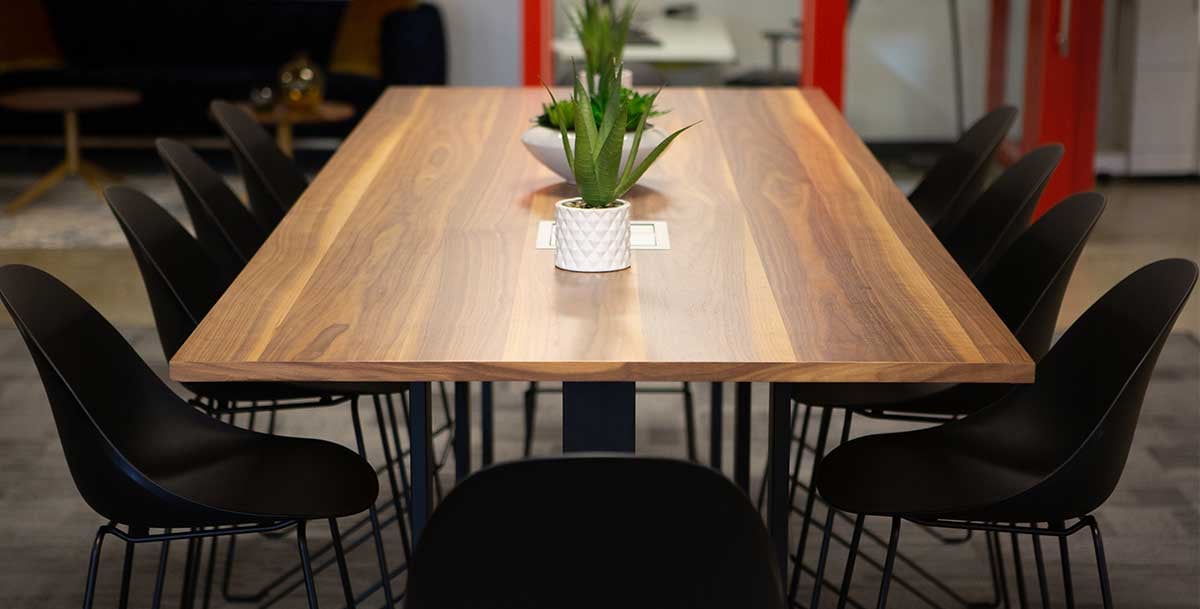 Pictured here: Nova Conference Table by Platform
2. Natural Materials
Select materials that evoke nature. Earthy tones and natural fibers, such as leather and cotton, can create a connection to nature. Opt for wood finishes and statement pieces made from reclaimed wood, when presenting furniture options.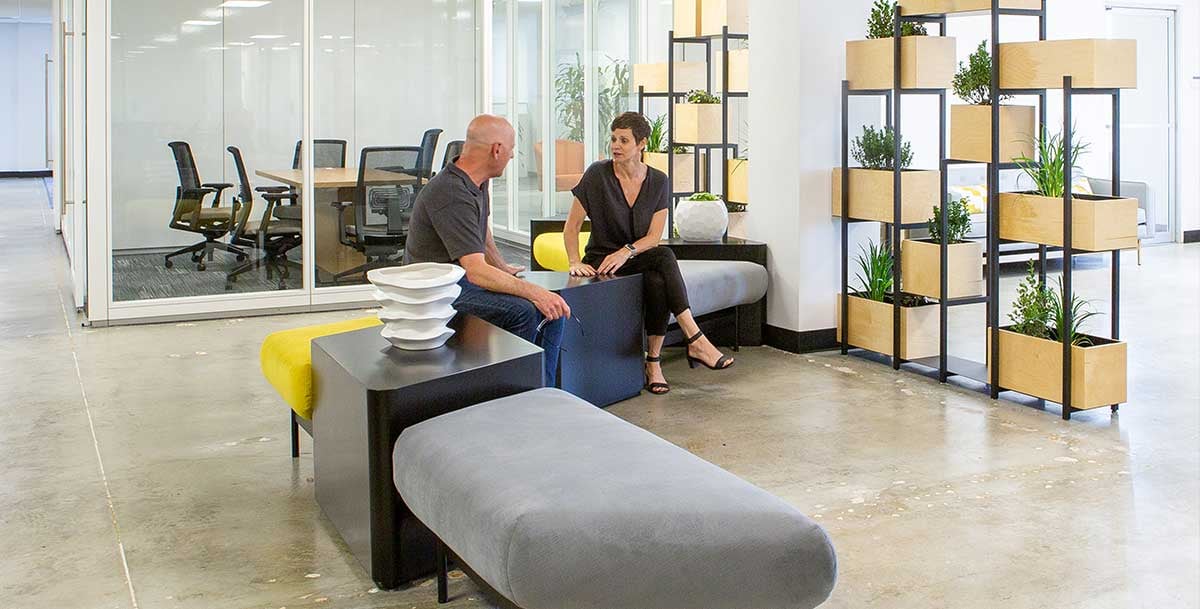 Pictured here: Landscape Bench by Platform; Landscape Occassional Tables by Platform
3. Organic Forms
Introduce organic shapes. Curvilinear sofas and round-back chairs can soften complex areas. Oval conference room tables can be a subtle interlude to a white box room while furniture with round corners and soft edges recall elements of the natural world.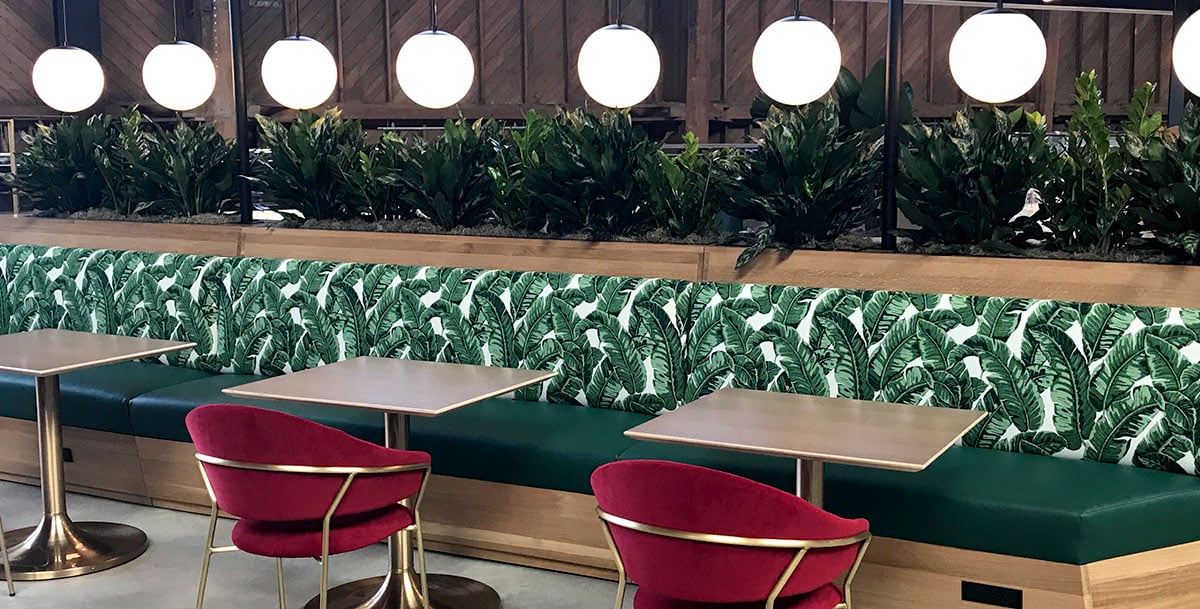 Pictured here: Google Spruce Goose Custom Banquette by Platform
4. Attachment to Place
Create a sense of place so that employees can feel connected to their workplace. Creating an emotional connection can be achieved with one-of-a-kind furniture pieces or specific design elements that resonate with the location, such as printed furniture fabrics that speak to the company culture or brand story.
Pictured here: National Healthcare Insurance Company
5. Mobility
Further create a connection to place by space-planning so that employees can move comfortably between work areas and departments. Encourage movement by offering a variety of seating options, giving staff permission to be untethered to their workstation.
Taking a human-centered approach to design, focused on reconnecting people to nature, can help you create memorable workplaces that have a positive impact. To learn more how we can help infuse your next project with biophilic design elements, give us a call.
---
Learn how we can help make your workplace a more healthy and productive environment: