How can we lead more mindful, purposeful lives both in work and our personal lives? With work and everyday stresses, it's not always easy, especially if our built environments feel tired or dated. Although we are living in a technological age designed for conveniences, we are more compelled to look down at our devices than out to the world beyond. That technology that brings closer connectivity than ever before, is also bringing disconnection to our surroundings; and we need to bond with the space around us to feel present and focus on our own wellbeing!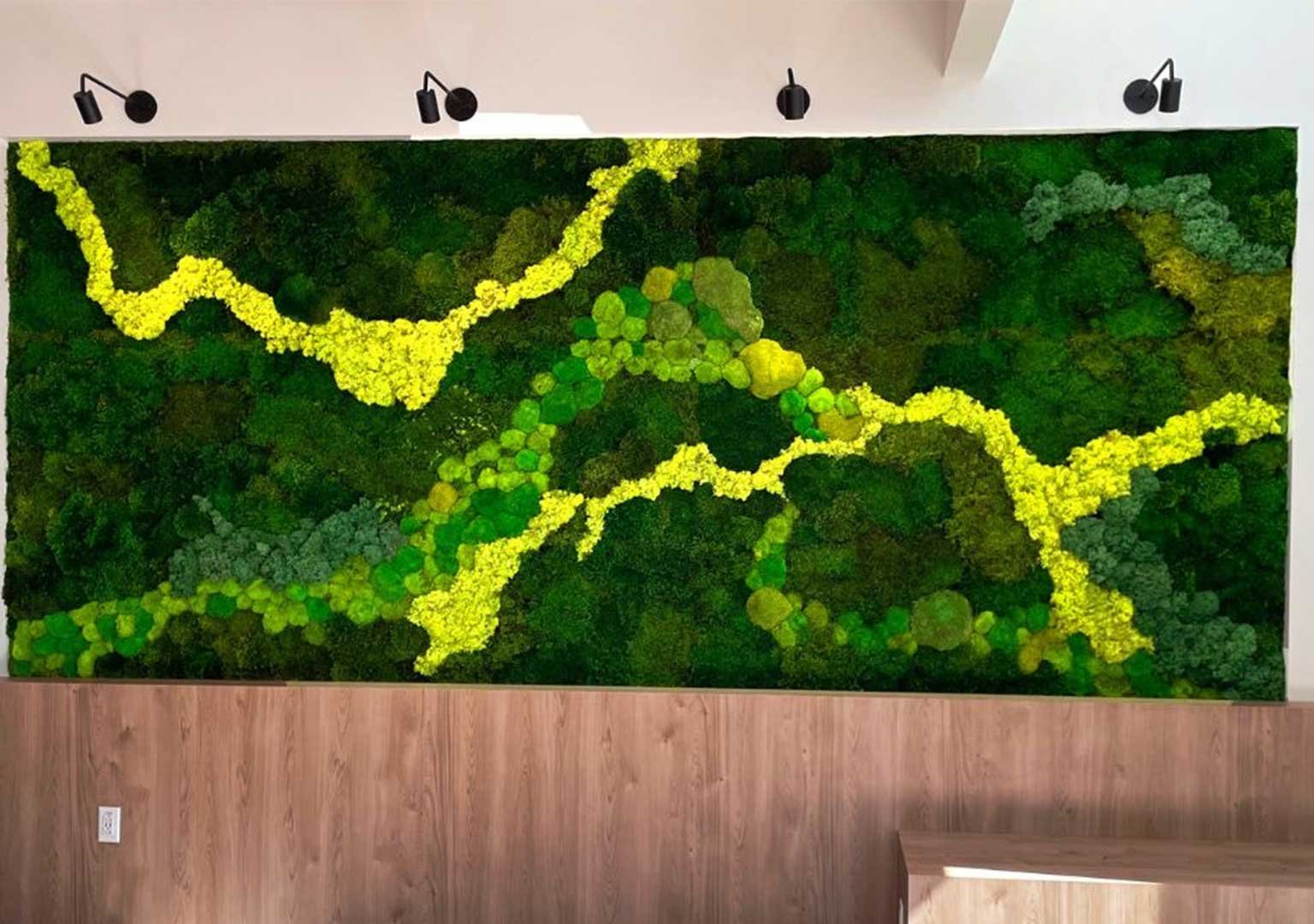 Improve Employee Engagement with Biophilia
How, as office designers, can we help people become more engaged? How can we create a sense of place that optimizes our psychological health and connection to each other? Biophilic design puts an emphasis on our intrinsic human connection with nature. This is how we make the office feel more like the natural world, counterbalancing its artificial quality.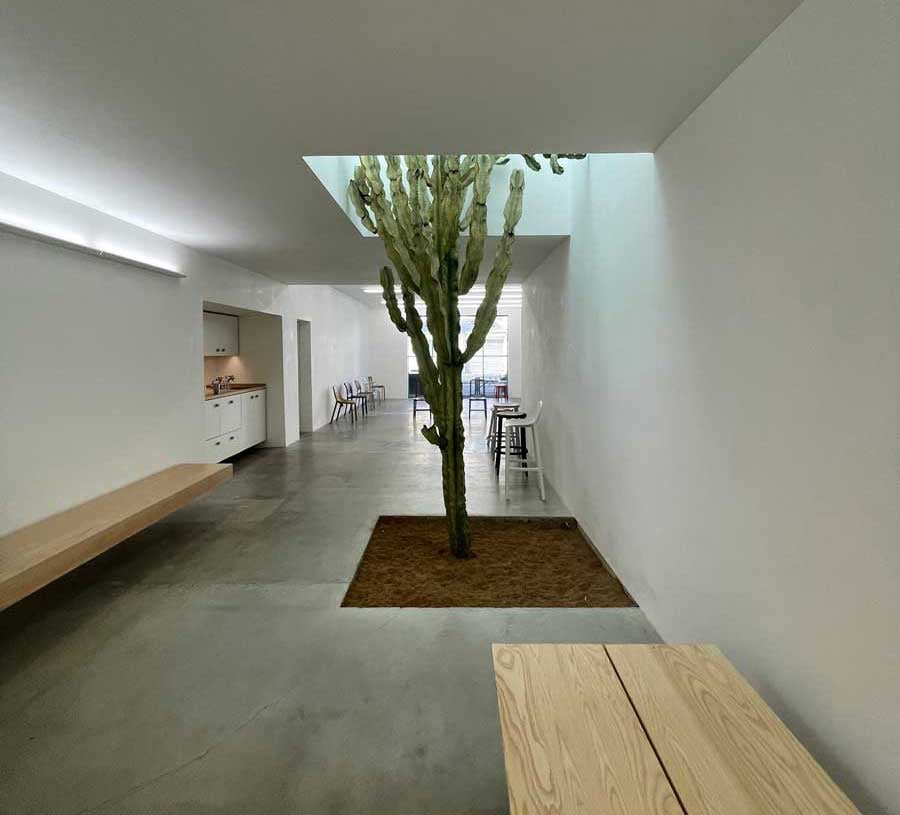 According to biologist Edward O. Wilson, humans have an innate affinity for the natural world. Environmental psychologist, Stephen Kaplan, goes one step further saying that nature engages the mind and helps to restore directed attention and focus. As such, we have a responsibility to integrate human-nature connections into our workspaces to make them restorative places where employees feel they want to go to reset, and thus can thrive.
Incorporate Biophilic Design Principles
At Unisource Solutions, biophilia guides much of our design approach. Shown to reduce stress and promote well-being, we make it a point to integrate biophilic design principles into each of our projects. As space planners and furniture purveyors, this includes providing options for fresh biophilia within spaces, selecting wood finishes for workstations, using natural colors, incorporating botanical and other flora and fauna motifs for upholstery, as well as sourcing organic-shaped ancillary furniture like circular ottomans and curved sofas.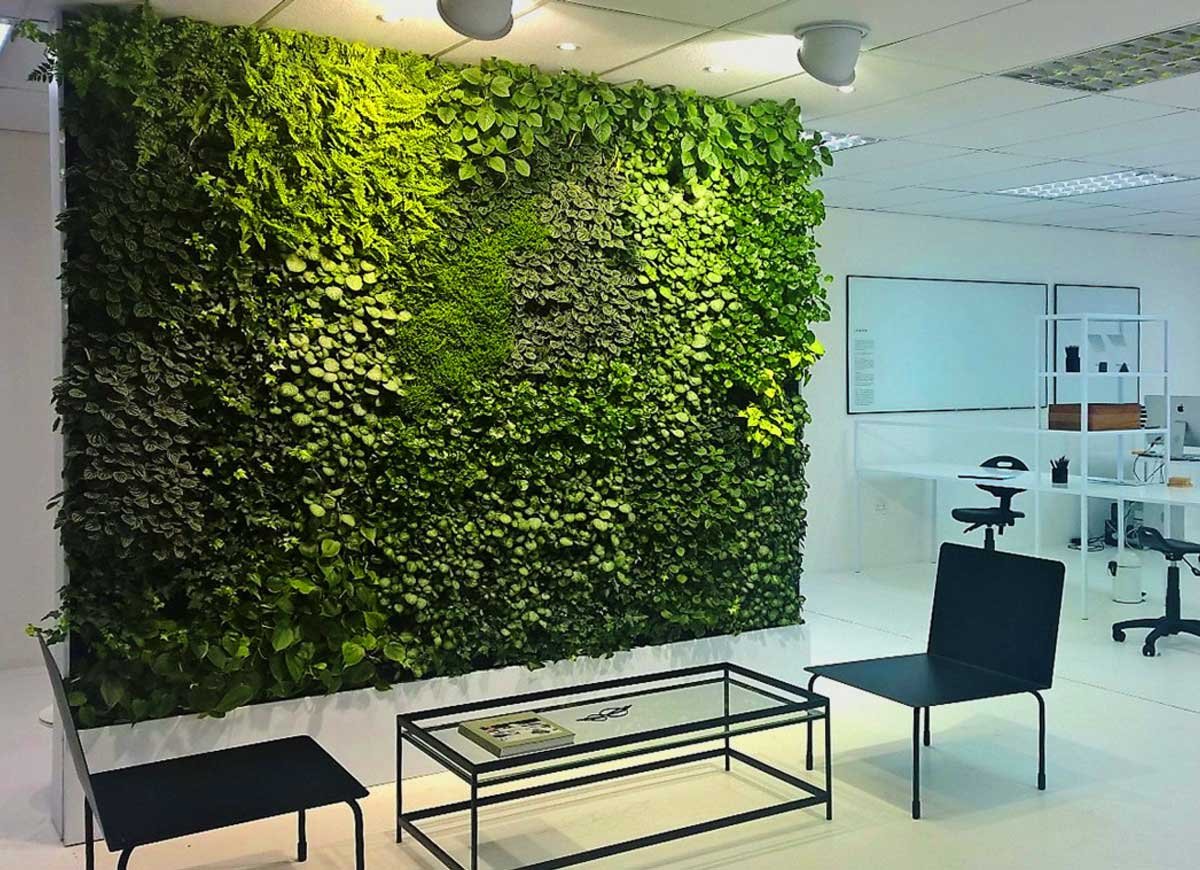 Most important, is the need to include sweeps of greenery, directly connecting employees with nature. With limited floor space, we often recommend vertical wall gardens — they work wonderfully in community areas, lobbies, and at reception. Together, with our partners via Platform by Unisource Solutions, we help transform bare walls into lush green walls. Their living walls pull double duty — they bring in plant life while creating a welcoming statement piece. For offices that need little or no maintenance, their moss walls and faux walls mimic what's found in nature, offering a splash of modern greenery.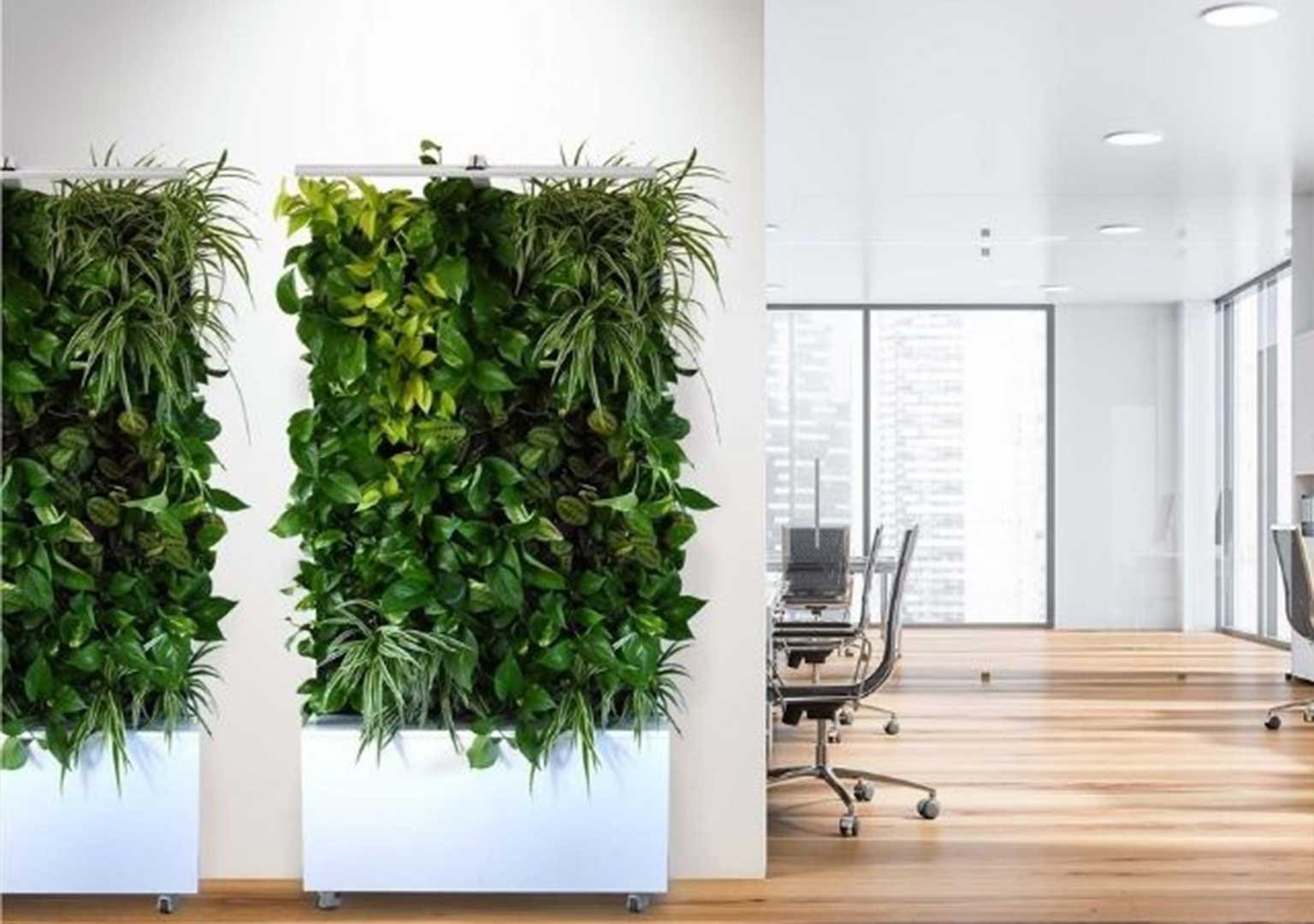 Inspired by Nature
Our industry has made great strides in reshaping urban offices and mixed-use buildings, with eye-catching nature-inspired complexes popping up all over the world. Back in 2016, Gensler predicted in their Workplace Forecast that biophilic design would become a significant workspace trend. Fast forward almost seven years later, and we are seeing an abundance of natural connections throughout the built world.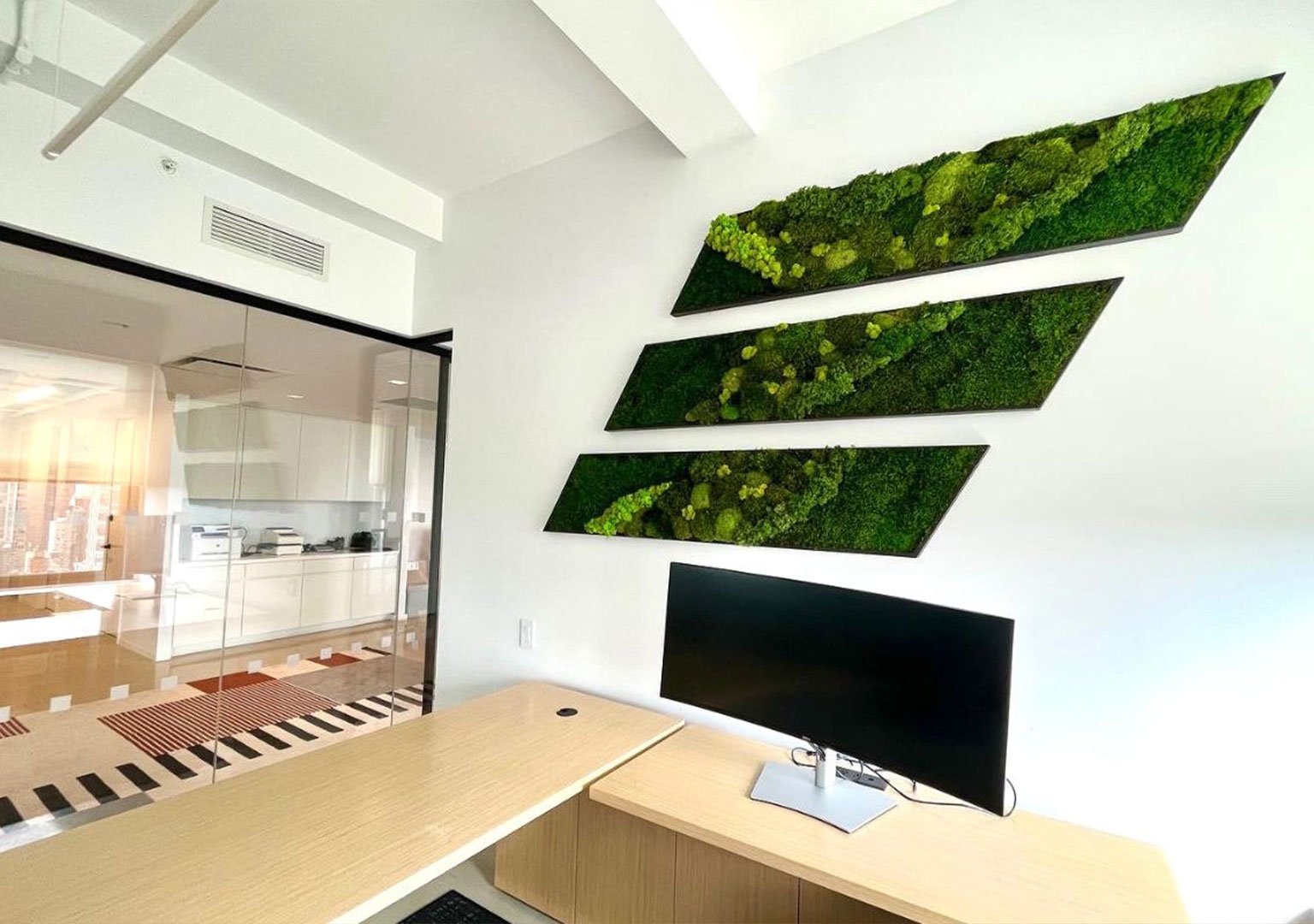 As more companies embrace health and wellness as a driving factor to office design, we will see even more inspiring nature-filled buildings. It will no longer be a trend; biophilia will be as commonplace as an office desk. One building to keep a lookout for, One Pearl Bank in Singapore, which will have the world's first vertical sky allotment gardens, when it opens this year. Although not every owner or developer has the luxury of building anew, we have the opportunity to introduce natural elements into the spaces we create and redesign.
Let us know how we can bring in natural elements to your next project. Contact us for more information about how we can help bring nature into your workplace with biophilic design principles. As I like to say: Breathe in the fresh air. Soak up the sunshine. Make the office feel more like the natural world than a man-made one.