A checklist to achieve higher productivity and greater employee satisfaction
The corporate workplace is rapidly shifting. Corporate cultures are evolving to reflect a mobile-driven economy and a multigenerational workforce. As a result, their in-office work schedules are less structured, affording a more relaxed, collaborative atmosphere.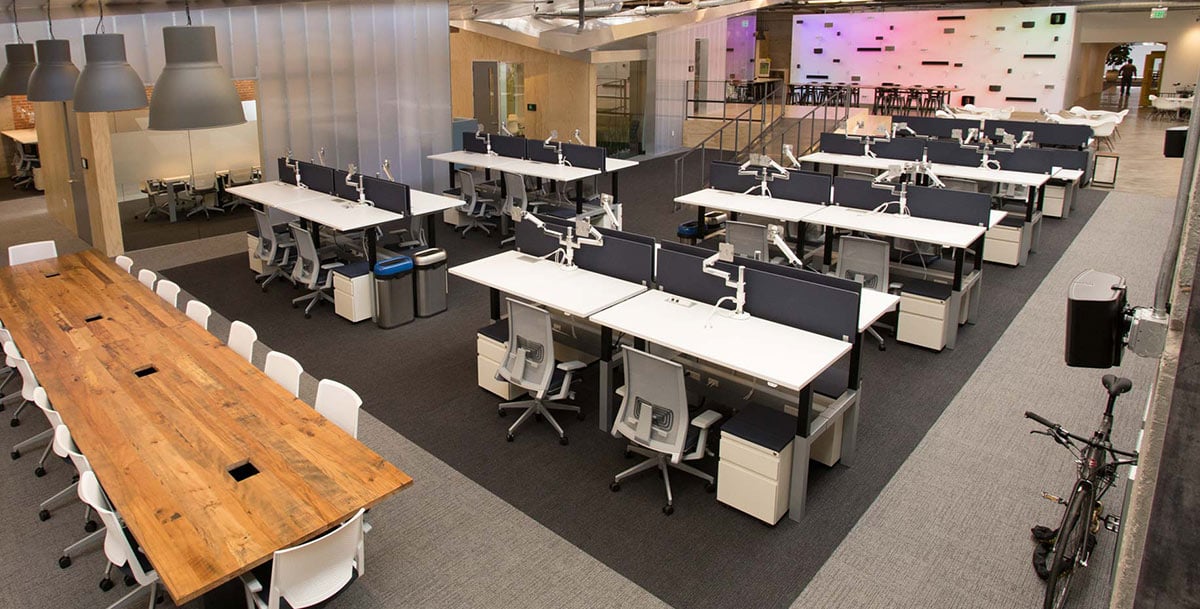 To help companies achieve the "sweet spot" in office design, we've come up with a checklist. Understanding these key components will help you create a functional workplace that will pave the path for higher productivity and greater employee satisfaction.
√ Workflow —Is your office designed to maximize workflow? Are employees constantly having to walk across the office to get information, or can they easily chat with their department co-workers. Your office might need a floor plan overhaul or a simple layout adjustment. With an efficient layout, you can increase productivity while improving work relations.
√ Personality — Does your workplace visually represent your brand? Are you an energetic firm that is working out of a beige-colored office in a sea of cubicles?
√ Aesthetics are just as important as the office layout. Aligning your built environment with your corporate personality can help attract top talent, while appealing to the design-savvy members of a multi-generational workforce.
√ Social — How social is your organization? Transforming your office from a cubicle approach to an open-office plan may not best serve you. However, integrating social components into a traditional layout can exponentially boost your office productivity. As you undergo a workflow audit, identify underutilized spaces and consider creating seating clusters to bring an element of impromptu interaction into the work day.
√ Agility — How agile is your staff? Do job duties require employees to be out in the field? Or perhaps you have flex time where employees work from home part of the week? Maybe you often host employees from other offices. If so, free-address workplaces or shared desking might be ideal for your firm. To positively impact the bottom line, take a holistic look at how your employees work, and devise a seating strategy to best accommodate their needs, and the needs of the office.
---
Related Download: The Agile Office Transformation Handbook
---
If you're in the process of re-evaluating your office, give us a call. We're adept space planners who can help maximize your floor plan and workstation layout. We can guide you through a new office concept, and identify agile office design components to maximize your workflow. With an optimally functioning office, designed to meet employee needs, your entire organization will perform better.
---
For more info on Platform or office design trends, drop us a line.