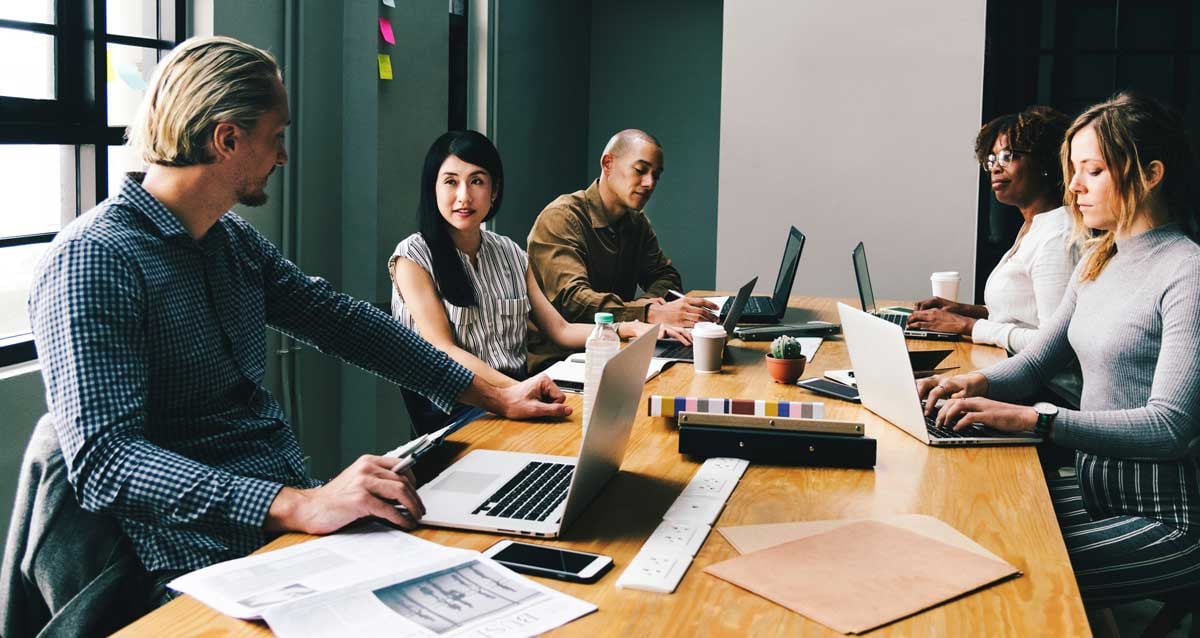 Assembling the right team will be the first—and possibly the most important—step for achieving success with your workspace design project. Just as an A-team can make a project, an ill-fitting team can cause a lot of project headaches; potentially harming your reputation. As a result, most successful construction projects take an integrated approach to the design, build, and post-occupancy process, cementing the AEC (architecture, engineering, and construction) team and subcontractors early on.
Objectives and Purpose
Putting together an integrated team starts with a detailed program visioning in which the client's objectives and the project's purpose are defined. This phase allows you to understand the scope of the project — it might be a straight-forward office move requiring only a small, nimble team, like Endemol Shine. Or it may be a multi-year, multi-building project where an expanded team is more beneficial, as was the case with Dole Packaged Foods. Once parameters are established, identify the key players including the architect, engineer and contractor, along with key subcontractors. Next, outline team roles and responsibilities.
Selecting Partners
When vetting partners, interview them as you would an employee. If you haven't worked with a firm on a previous project, ask for references and examples of past work. Additionally, take time to understand the different personalities on the teams. Don't overlook group dynamics. Having the right culture fit across teams is essential to any project. Aligning with partners who share the same values is an asset to the project.
Team Members' Capabilities
Moreover, when forming the team, understand each team's assets. This will help when putting together construction and delivery schedules. If the company is relocating, having access to a local warehousing facility might prove more economical than subcontracting out storage and installation duties. If you're considering reusing office furniture or want to supplement your current inventory with appropriate pieces, hiring a facility provider that offers warehousing, refurbishing services, and new furniture, will trim lead times and expenses, while pushing the project forward.
Construction projects are notorious for being fast-paced, deadline-driven and high-pressure. Assembling a synergistic team that can professionally weather the unexpected changes and stresses together, will drive the project.
---
Contact Us
To learn more about our services and products, contact us here:
Photo: rawpixel