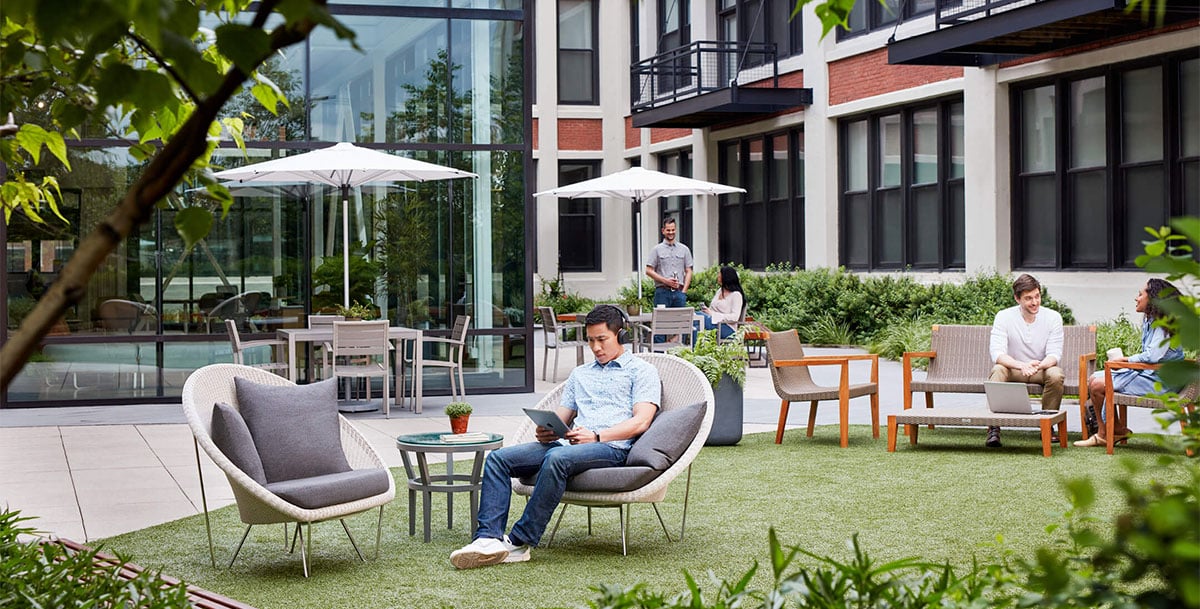 It's no secret that access to fresh air and sunlight can have a positive impact on employee health and wellbeing. For decades, companies have been designing workspaces to maximize a connection to nature, bringing the outdoors in. In recent years, there's been a shift in workplace design where employers are now focusing their attention on bringing the indoors out. That is, in an effort to create safe, productive work environments, companies are expanding their office footprint to incorporate user-friendly outdoor work areas. In addition to establishing a variety of pleasing al fresco seating options — covered rooftop terraces, garden-filled courtyards and pergola-style patios — they are investing in products and technology that can aid in focused and collaborative work, outside.
---
---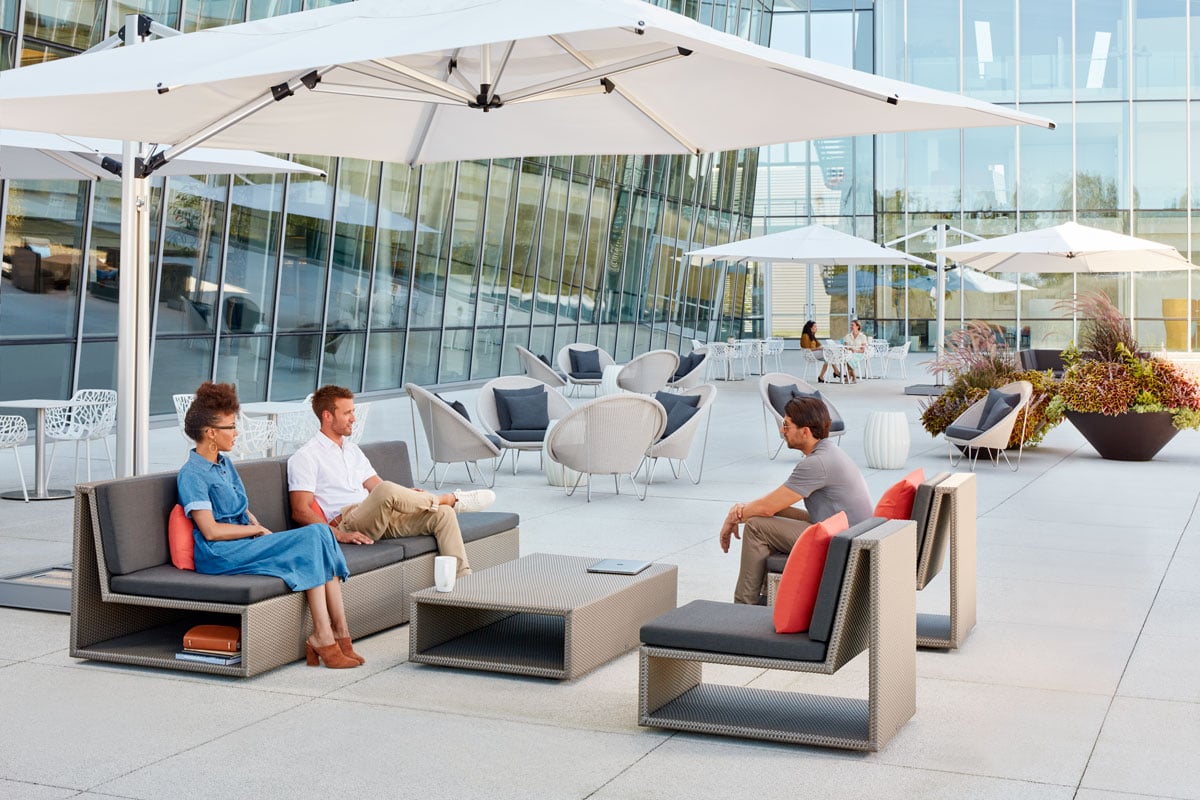 JANUS et Cie's outdoor commercial furniture is designed to enhance indoor spaces and engineered to withstand outdoor elements.
The benefits of woking outdoors are many as indicated by data-back findings and research:
Improved Teamwork. Studies show exposure to nature can improve feelings of trust, community, and goodwill.
Energy Boost. 20 minutes in the open air provides energy equal to a cup of coffee.
Reduces Stress. Cortisol levels are lowered by 12% and relaxation state increases by 55%, when people are exposed to the outdoors.

Enhanced Mood.

A study found that people felt 20% better in an outdoor setting, reporting less tension, more enthusiasm, and boosting creativity.
Cleaner Air. Outdoor air quality is up to 10 times less toxic than indoor air.
Aids in Sleep. Regular exposure to natural light can provide an average of 46 more minutes of sleep.
Boosts the Immune System. Breathing in outdoor airborne plant chemicals can increase white blood cell counts.
Bursts Vitamin D. Sunlight supplies 90% of our vitamin D, which protects against arthritis, dementia, autoimmune diseases, and seasonal depression.
Less Sick Days. Studies show exposure to outdoor light can decrease your annual sick leave by 2 days on average.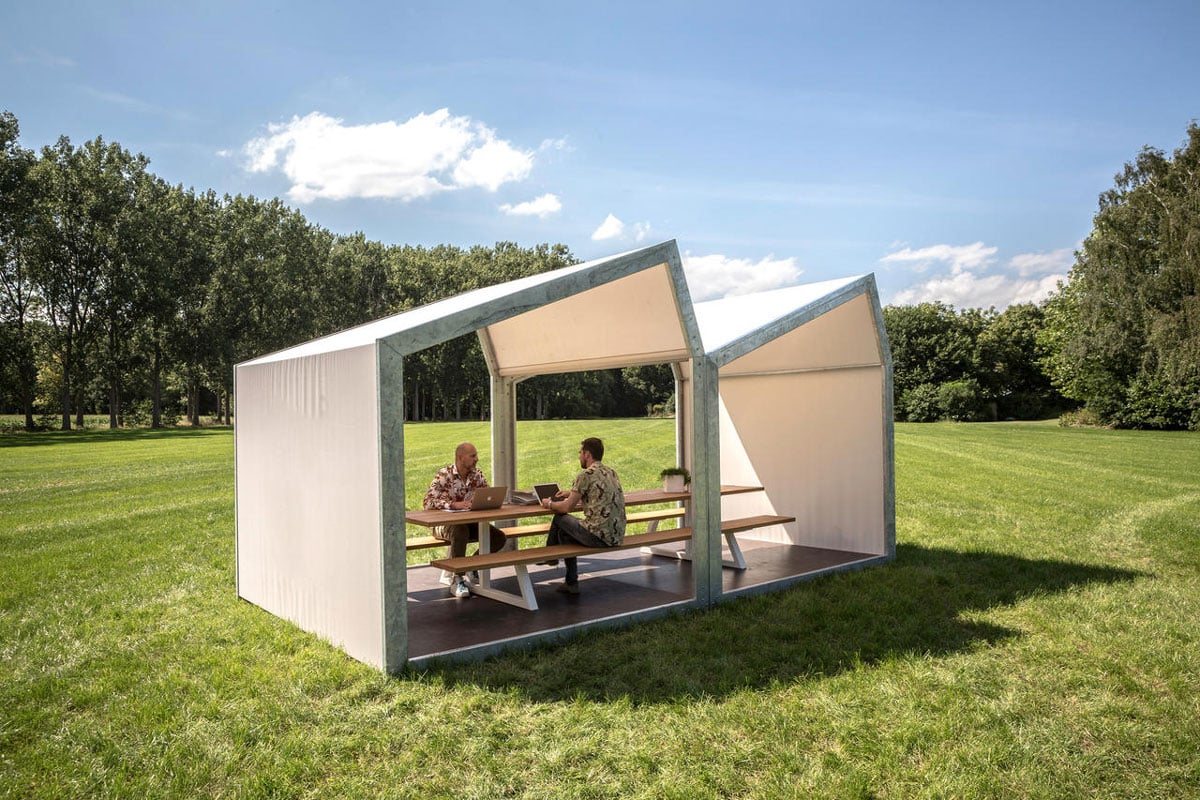 With all these advantages, it's a no-brainer for employers to integrate the great outdoors into to their return to office workplace strategy. Coupled with ergonomic seating options, employee wellness benefits, and perks that support a work-life balance, making nature part of the workday can help employees feel their best, paving way for optimal performance.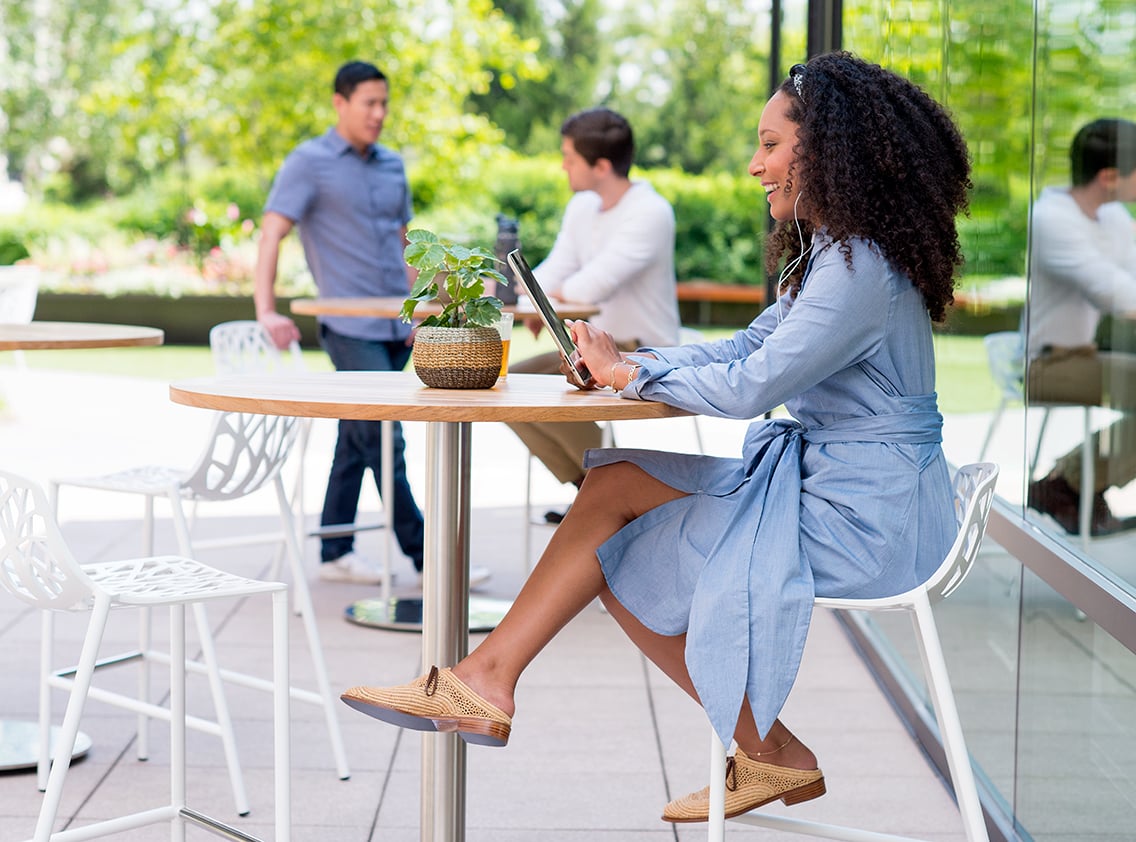 Both playful and elegant, Forest seating from JANUS et Cie evokes the refreshing elements of nature, weaving them into the workplace for an unexpected, sculptural effect.
The Year of U is all about becoming our best selves. By designing spaces in which teams can flourish is one of the many ways employers can assist individuals on their journey. As we transition from an at-home work schedule to an in-office one, providing staff with nature-inspired amenities will ease the shift, cementing a sense of trust needed to navigate this post-pandemic world.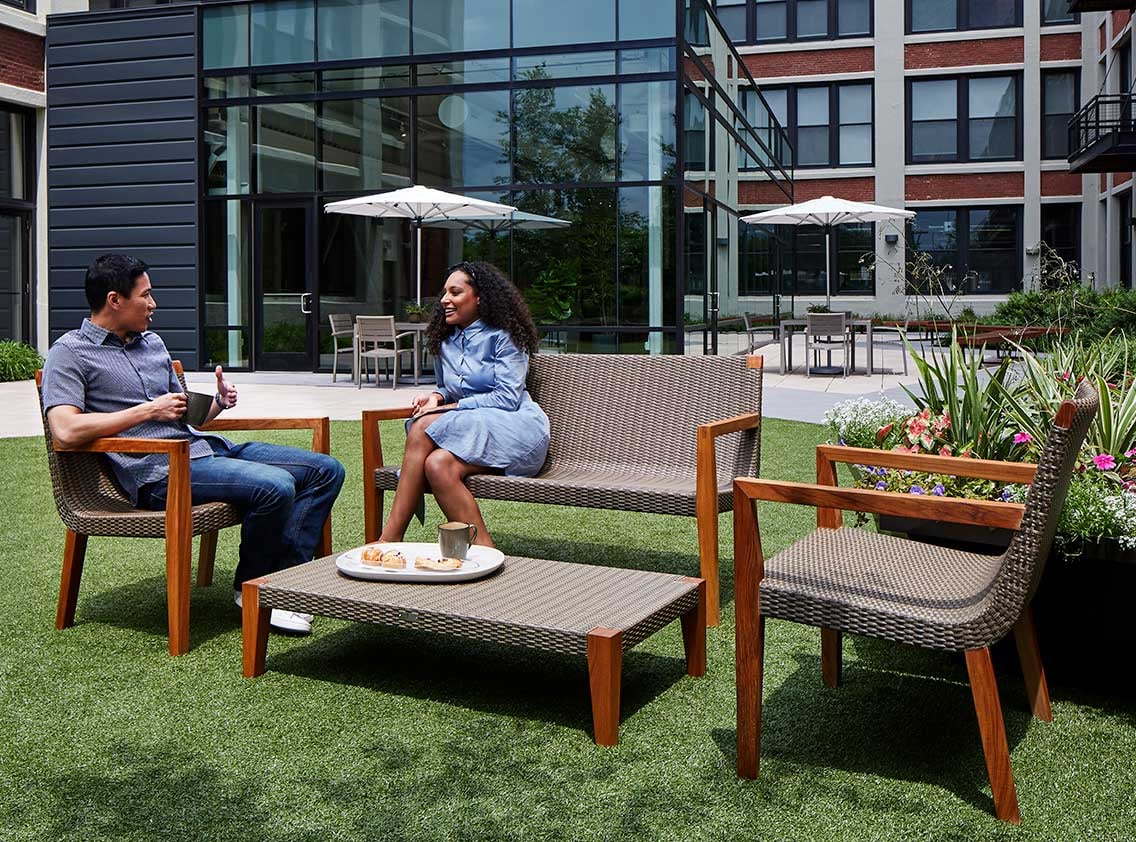 Sleek and stunning, Quinta from JANUS et Cie combines intricately woven JANUSfiber® and natural teak in a way that makes for exceptional durability and performance
---
Let us help you create the best return to office experience!
Creating natural boundaries and organic-feeling outdoor areas is where we excel! Whether you are looking for outdoor-friendly workstations, tech-enabled lounge seating, or ideas for an open-air cafe, our workplace strategists can help. Our team scours the market for the latest trends, working with companies to devise a people-first solution.
As a trusted workplace advisor, we can help provide a nature-rich experience where employees feel welcome and businesses thrive.