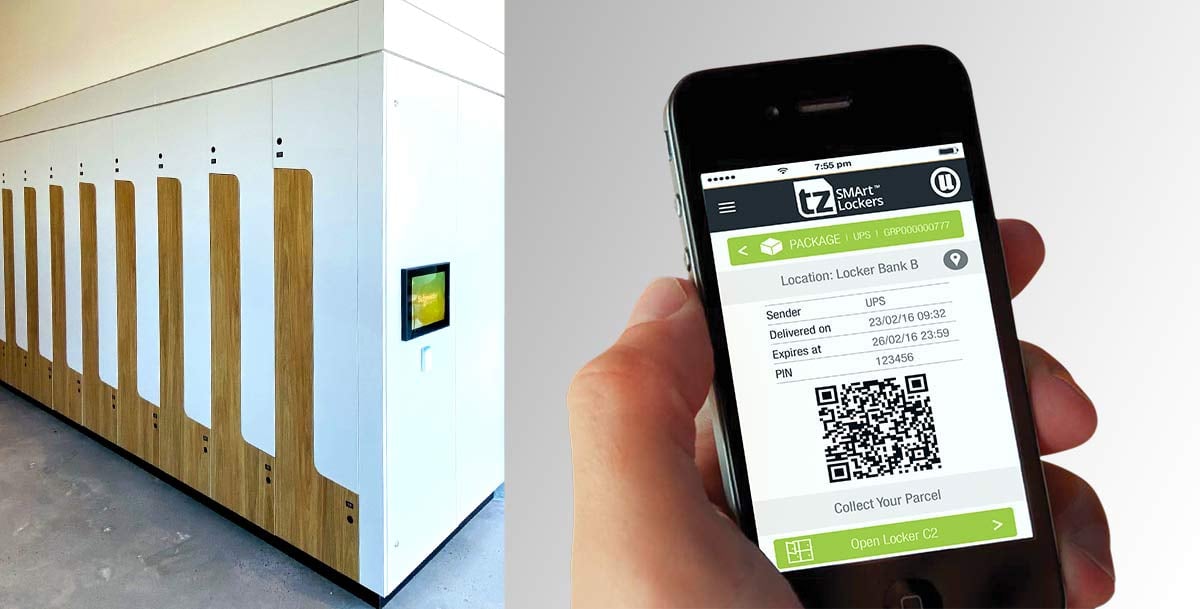 With the rise of the hybrid workplace, we see a growing demand for the right products to support an evolving workplace. As we move into an era of flex scheduling, "hot desks", and "hoteling", the need to accommodate these functions are at a peak.
Smart lockers offer work environments an effective technology to support flexible work practices. These IoT devices can help employers reduce the costs of fixed overhead and are optimized for use in agile workspaces. In addition to optimizing workplace efficiency with touch-less access, we support our clients by providing a hygienic solution for access and security.

Would your workplace benefit from smart lockers? Consider these scenarios:
Your lab maintains work cohorts and lab partners need a place to share materials in a stable environment. What does that hand-off look like?

Your office requires employees to reserve desks in open seating environments ("hoteling"). Where can your staff keep their personal items and assets during and after work?

Corporate mailrooms can receive huge amounts of packages that need to be accounted for daily. Where can your team safely store and retrieve these items?

With flexible schedules, your staff may need to hand off IT assets, inventory items, or other valuable equipment. Where can they safely store them for 24/7 access and tracking?
As workplaces transform, consider the strategies you have in place to allow for employees to work effectively, efficiently, and securely, as well as provide long-term value.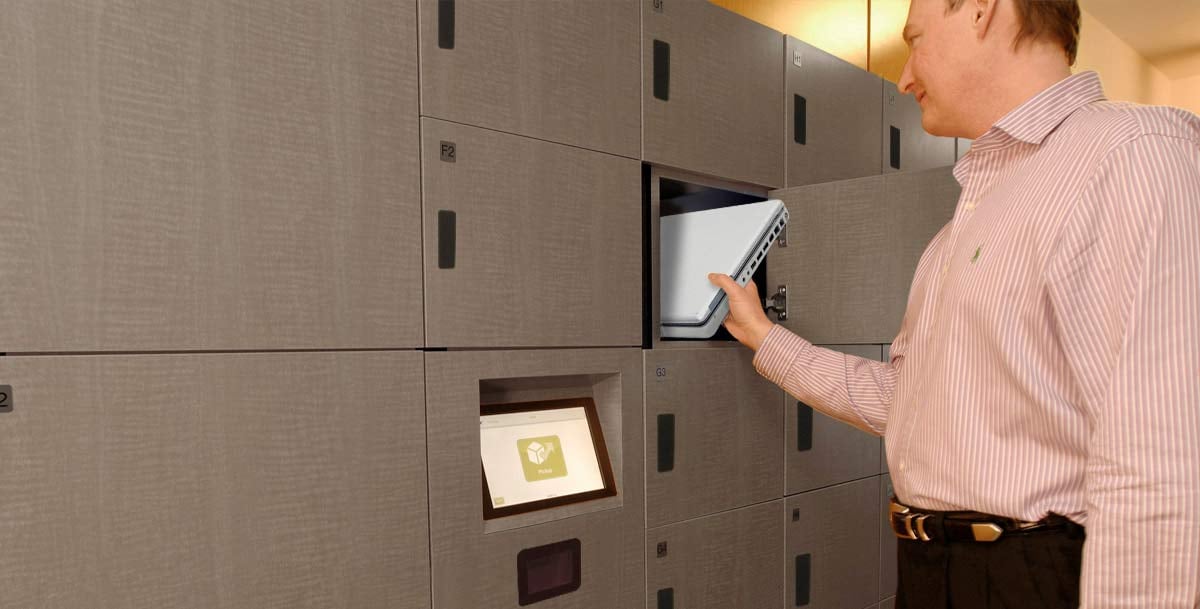 TZ SMArt Lockers - High Tech, Low Touch
With well over 30 years of experience in workplace solutions, we have built a reputation as a reliable, knowledgeable partner that is focused on providing the best services and products in the industry. With this level of excellence in mind, over the past year, we have partnered with TZ SMArt Lockers as a preferred provider of smart lockers and technology.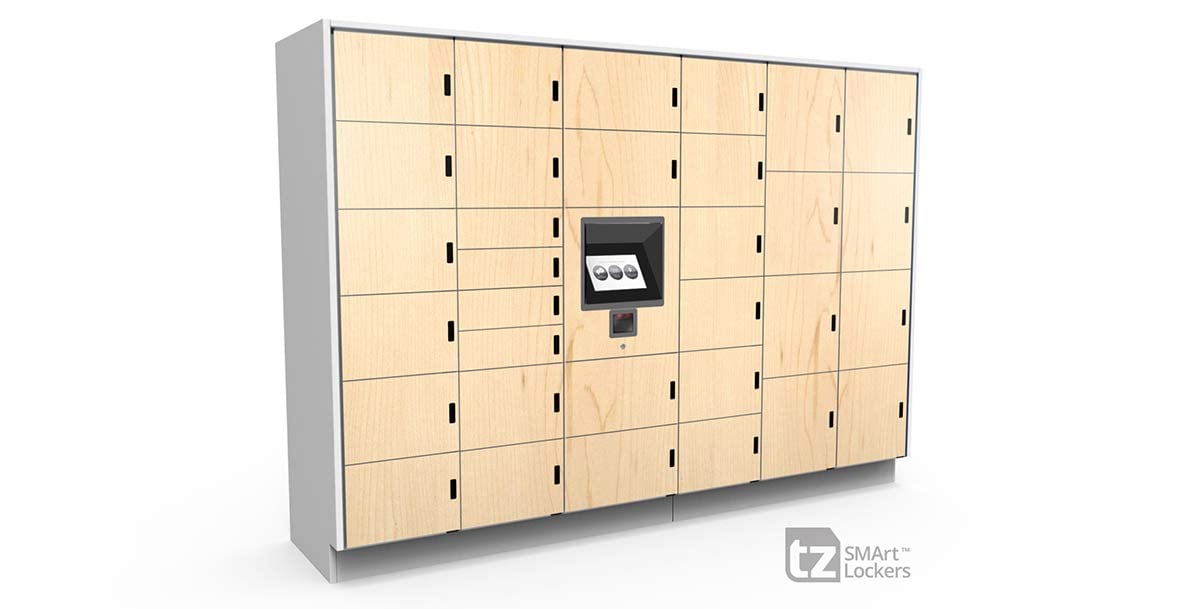 TZ SMArt Lockers aligns with our strict standards for innovative, high-quality products and excellent service. Ken MacLure, Senior Project Manager at Unisource Solutions, has been heading up the installation of these solutions across the country. Contact us if you would like a consultation for these innovative products.
TZ SMArt Locker solutions incorporate state-of-the-art proprietary Internet of Things (IoT) SMArt locking devices that enable real-time monitoring and granular transactional, environmental, and time-stamped data capture. They provide access control to a secure locker for a wide range of applications including:
Personal lockers for office time - popular with return-to-work strategies

Package lockers for distributing packages internally or externally

Valuable asset control: laptops, iPads and tablets, and any high dollar items that need to be tracked and controlled

Food management for delivery services like Uber Eats drivers and GrubHub

Distribution of items for pick up by employees or customers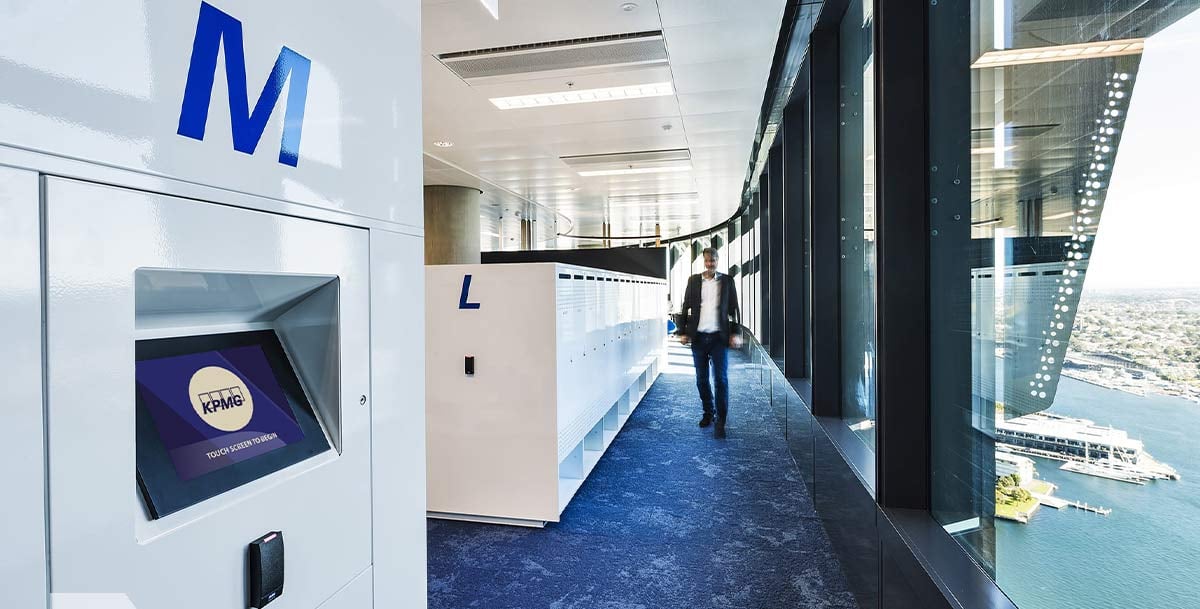 Why TZ SMArt Lockers?
TZ SMArt Lockers is an innovative company that isn't just a locker manufacturer, they are a technology provider. TZ SMArt Locker systems are masterly crafted and purposely configured with an end-to-end electronic hardware and software solution that sets them apart in the smart locker marketplace.
Download Case Studies: Vanderbilt University; and East Tennessee State University
Unlike conventional electronic locks, all TZ SMArt Lockers use advanced Shape Memory Alloy (SMA) materials as actuators and embedded sensors to optimize operation. This technology offers several strong advantages including allowing for innovative physical designs and packaging. TZ SMArt Lockers can sense, act, lock, and audit activity based on secure instructions delivered online, enabling rich data collection and diagnostic abilities.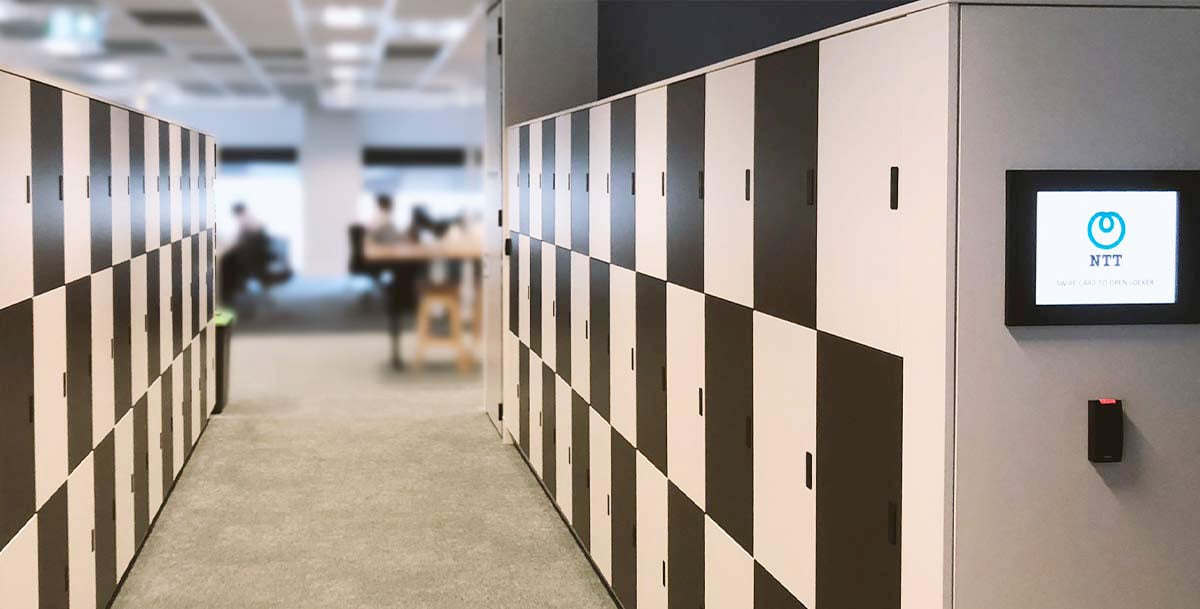 Strategy and Tactics for Installation
We work closely with the team at TZ SMArt Lockers and with end clients to define the workflow and use cases for each installation. We analyze and advise on the application requirements, including desired use of the system and software and ensuring high adoption among constituents.
Many companies are moving to a hybrid workplace model or are reducing corporate real estate. They know they need a solution but may not know what that solution looks like.
Consider the needs of your employees, as well as ROI on the system and long-term support. Some questions you may consider in the election process should include:
Does the staff need to store personal items like backpacks, lunches, shoes, and purses for daytime use?

Do they need space for keyboards and other electronics that may need to be charged when not in use?

How can the system be scaled?

What is the best location for lockers? Are you considering their contents along with convenience and aesthetics?
We help answer these questions, with a full strategic and tactical plan for best addressing your firm's needs and budget.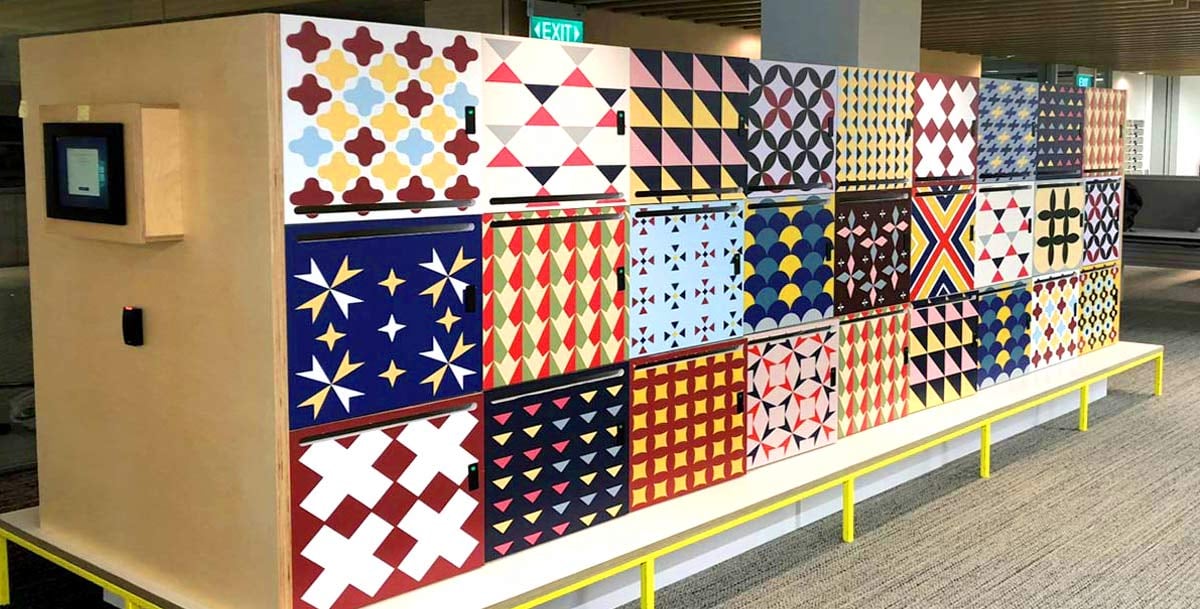 The New Workplace
The global pandemic has changed everything about how we work and engage with workplace environments. Smart lockers are now a necessary component in the modern workplace – from offices to healthcare, and from manufacturing and labs to education.
Smart lockers provide controlled access and a comprehensive chain of custody. The application and use of smart lockers are broad and should be custom to you. Instead of shipping computers or installing IT at a desk, smart lockers can provide access to hardware assets. High-value manufacturing parts can be handed off in a secure and traceable format. Equipment can be recharged while in locker storage so that the next shift can pick up fully charged, working units. For medical applications, lab tests, medications, and biological samples can be stored and transferred in lockers for access by multiple people, including technicians, couriers, doctors, pharmacists, and crash carts.
If you need help with planning and installing smart lockers or would like more information, contact our team and let's get started.
---
Request a demo for TZ SMArt Lockers or learn more