How to Choose the Perfect Chair for your Workstyle
During this Year of U, we're focusing on personal health and well-being. For us, a big component of this means optimizing your work area, especially your office chair where many sit for hours at a stretch.
Taking a cue from John Wooden, the great American basketball coach who declared — "The most important part of your equipment is your shoes and socks" — we think of the office chair as the most important part of our equipment. Desk jobs require a lot of seat time. Therefore, it's critical that each of us has an office chair that supports our posture and fits our workstyle. Backaches are like blisters. A wrinkled sock or an ill-tied shoe is the equivalent to a poorly designed office chair. When the fundamentals are off, so is our game. That's why it is important to invest in a properly fitting office chair.
Chair Personality Quiz: Take the quiz and find your perfect match! Plus, get a 15% discount * off one full priced Haworth chair!

*discount is off retail pricing, does not include negotiated pricing, one chair per person
Office chairs come in all shapes, sizes and styles. They're designed to support and provide comfort for individuals, and in a workplace, they help communicate a company's values and corporate culture. In today's marketplace, there is a wide-range of options available where style is balanced with ergonomics. We've broken down office chairs into four general categories — executive, ergonomic, desk, and task chairs.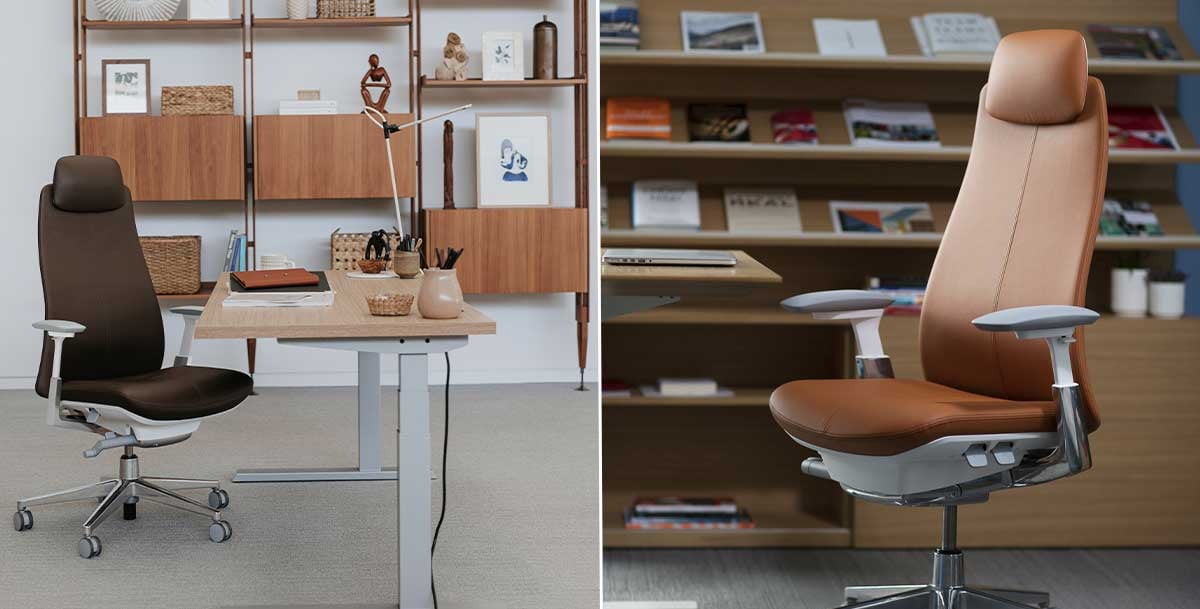 Executive Chairs
Executive chairs are the crème de la crème, designed to deliver maximum comfort with unmatched style. Available in leather and other luxury materials, these deluxe chairs offer ultimate flexibility and performance with every element — headrest and arms, seat depth and lumbar support, height and tilt positions — able to be adjusted for a perfect fit. One of our go-to executive chairs is the Fern Executive Chair from Haworth Design Studio, created with edgeless comfort.

Ergonomic Chairs
Ergonomic chairs are embedded with a slew of adjustable features to help prevent slouching. They are the result of extensive research in wellness and comfort, offering superior lower back support with many iterations featuring a swivel base for mobility and easy collaboration. The Zody ergonomic desk chair by ITO Design & Michael Welshis is a favorite!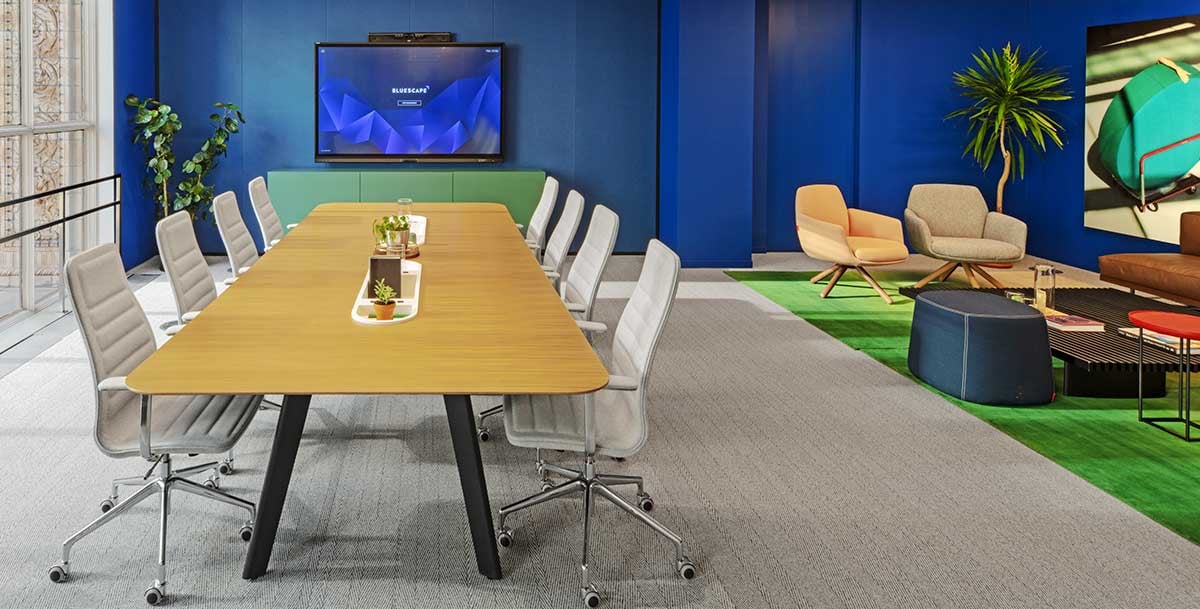 Office Chairs
While the office desk chair may sound typical, it is anything but. These stylish and comfortable chairs feature a slightly reclined seat-to-back angle tilt and height adjustment, and come in low, mid and high back options, making them ideal for private offices, conference rooms, and collaborative spaces. Depending on your budget and brand identity, these chairs can be specified with premium materials or standard fabric choices. Right now, we're eyeing the Lotus Chair from Cappellini designed by Jasper Morrison.


Task Chairs
The task chair is a staple for any office, providing a comfortable and flexible place to sit for all body types. They range dramatically in look but most offer basic adjustable, ergonomic features such as height and back tilt. If you're looking for a task chair with a punch, look no further than the Fern office chair by Haworth Design Studio & ITO Design.
What does this mean for your personal working style, and how do you know what office chair is right for you? While personalities are as unique as the person, in an office environment, certain characteristics tend to define our workstyles.
The Leader: In every office, there is at least one leader. The visionary who guides teams and pushes ideas and projects to completion. They may be tasked with growing their department or running the company with key decisions impacting multiple stakeholders.
The Strategist: A multitasker at heart, this person can juggle a lot, approaches projects through an analytical lens, and appreciates facts and figures. They know how to zoom in on the details as well as take a wide-eye view, making them an indispensable asset.
The Creative: While this easy-going personality often expresses concepts and ideas in a visual format, they are inventive problem solvers who balance teamwork and focused-work with finesse. They are out-of-the-box thinkers who elevate projects with their creative process.
The Advocate: These personality types tend to be eco- and social-conscious, and gravitate towards work that has meaning. They are apt to adopt workplace policies and practices that aid in productivity and increase organizational functionality, and push their colleagues and companies to embrace social good.
So what type of office chair should you or your company invest in? Take our Office Chair Personality Quiz to find out get a 15% discount* off one full priced Haworth chair!
And if you have specific questions about office chairs or designing an optimized workplace, contact us today!
*discount is off retail pricing, does not include negotiated pricing, one chair per person