This year, we're seeing more companies shift to a balanced, agile office concept. They are adopting design practices that optimize the workspace, paving the path for innovative design solutions that cater to a diverse, multigenerational staff. The individual workspace now expands beyond the cubicle, encompassing everything from lounge areas to huddle rooms and social corners for collaborative work. Office furniture is following suit, helping designers create moments in which employees will engage with to get the most out of these creative spaces. As a result, the biggest trends we are seeing in office furniture are pieces and styles that bring these areas to life.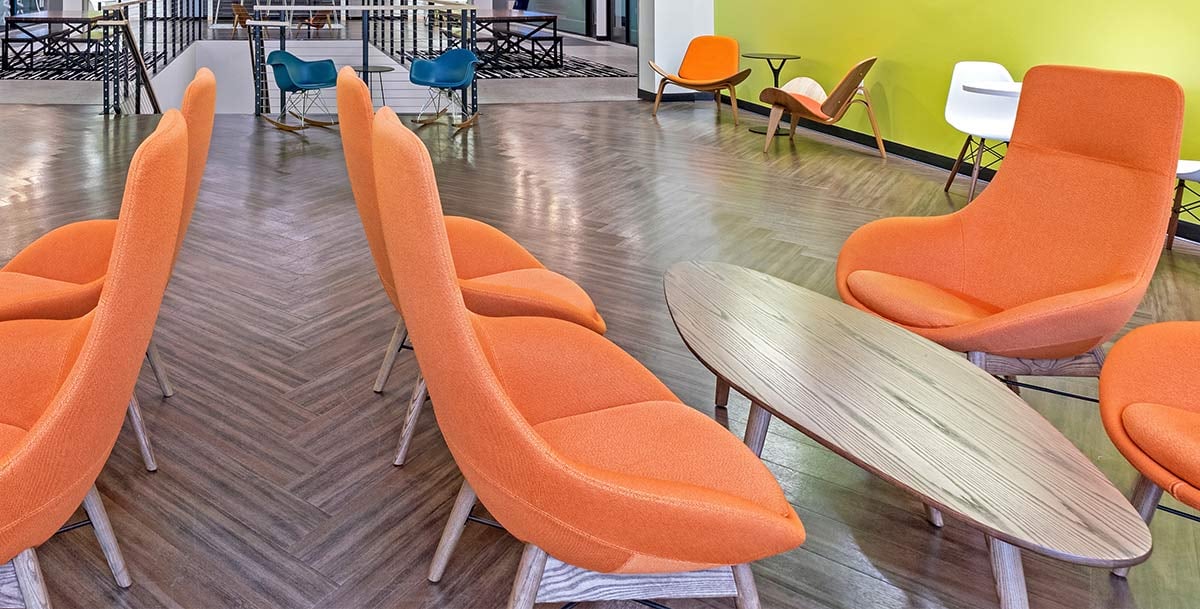 1. Streamlined Silhouettes
From office task chairs to ancillary furniture, tapered lines and streamlined silhouettes are dominating our workplaces. This includes soft seating as well as case goods, such as shelving and display cases. Long gone are the days of oversized, plush pieces. Sleek and slender is here to stay.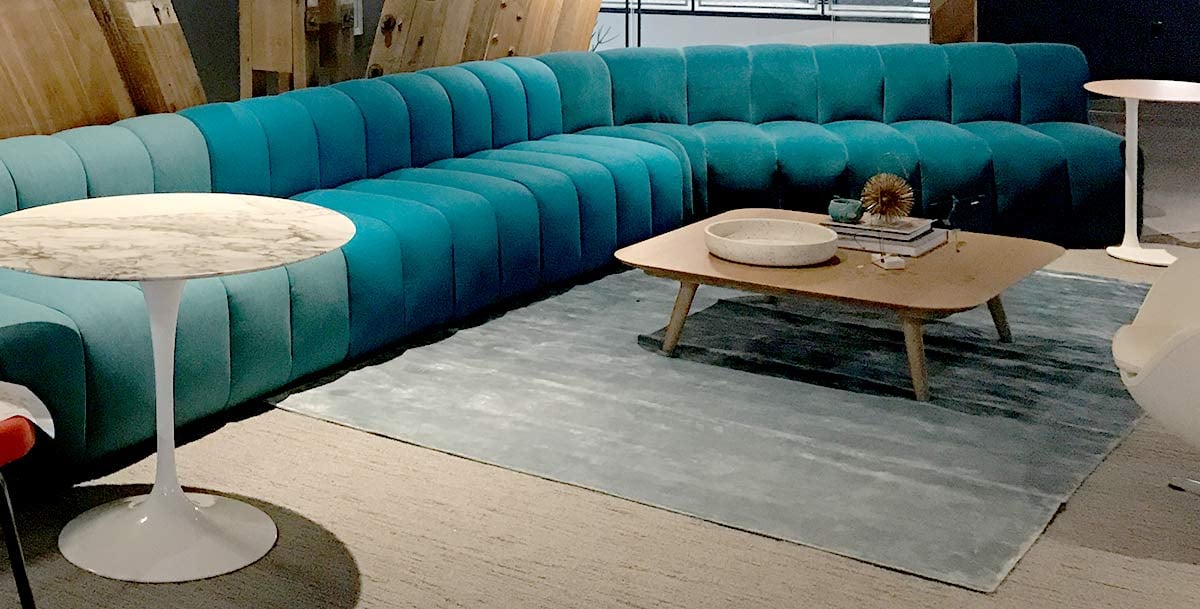 2. Resimercial
If you think offices are feeling more and more like home — that's no coincidence. Residential design has taken the commercial world by storm. Not only are pieces looking more like home goods — side tables with funky bases and storage units that look like the family room bookshelf — but the overall layout of community and social areas are taking cues from the best-appointed living rooms. These agile office components mix sofas and side chairs with personal home touches, such as plants and decorative task lighting, to create inviting, welcoming work spaces.

3. Textured Fabrics
Texture abounds in today's modern office. From quilted lounge upholstery to cushioned task chairs and even padded partition walls, the use of texture is here to stay. Seen in both neutral and bright color applications, texture is limitless in its uses. Not only does it add interest and dimension, but texture also adds a layer of acoustic absorption, merging form with function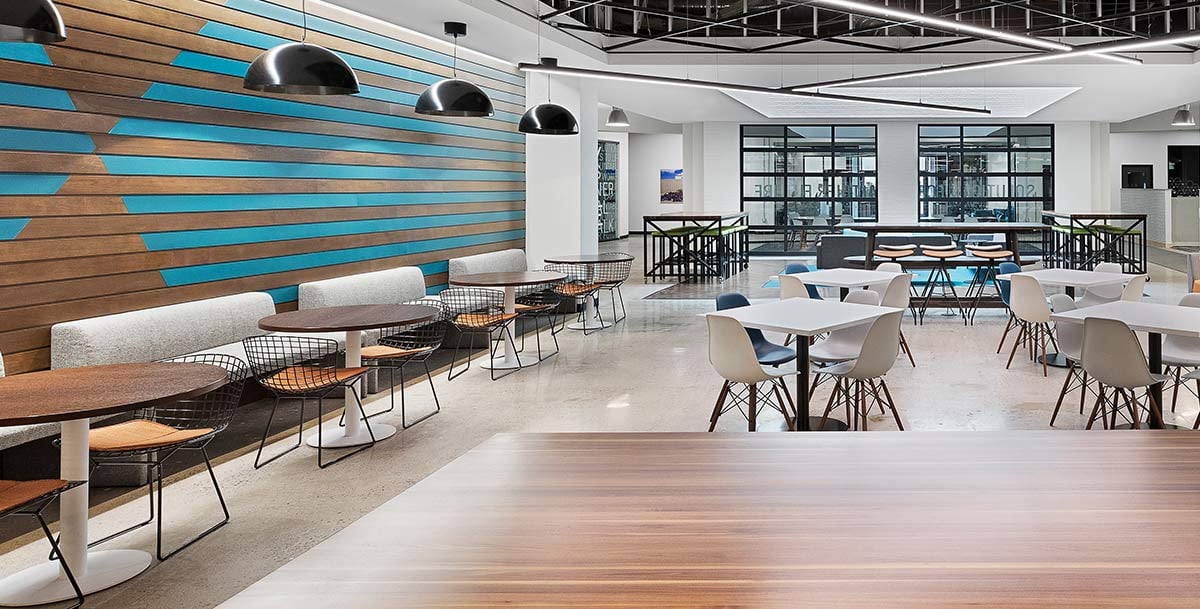 4. Natural Tones
Designing to be in harmony with nature is now more prevalent than ever. Biophilic principles continue to be integrated into office furniture design. Neutral tones in grey, creams, and wood finishes, pair with natural and natural-looking fibers such as wool and leather, further connecting workers to their natural environment.




5. Pod-Like Seating
While many offices have folded open-plan layouts into their design schemes, they are also mindful of the needed privacy for focused work. To aid in alone time, pod-like seating will continue to make its way into office buildings nationwide. Individual pods, covered banquettes, and high-back chairs offer privacy while establishing distinct areas - a perfect solution for the agile office.
Office furniture has come a long way in terms of function and accessibility. The trends with the most staying power are those that balance function with style and allow companies to express their corporate culture while meeting the varied demands of their workforce.
---
To learn how we can help incorporate the latest office furniture trends into your next office project, contact us today.