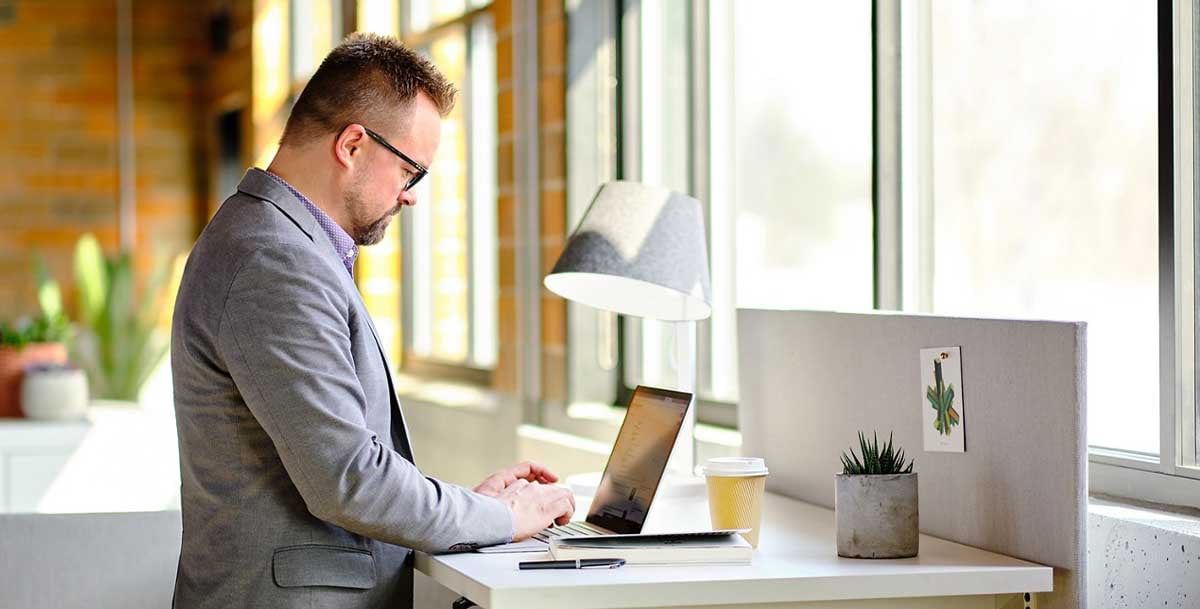 January is the month for starting new habits, resolving old ones, and living a better you. And there's no better way to help employees stay on track of their New Year's Resolutions than by creating a work environment that supports their healthy aspirations. Whether team members have committed to getting in shape, being less stressed, or achieving a work-life balance, encouraging physical and mental health in the workplace is easy to do. Below are four ways to promote health in the office this year.
Connect with the Outdoors
Bringing in touches of nature into the office environment can have a positive impact on employee health and well-being — it can reduce stress, improve mood, and promote productivity. For empty wall space, try a luscious living wall. Add natural greens to individual work areas with desktop and floor plants. Short on space? Loop nature scenes on TV screens, try a nature-inspired screensaver, or hang landscape art throughout the halls. For conference and huddle rooms, refresh furniture with organic patterns and natural fabrics. At reception, spring for weekly fresh-cut seasonal flowers to make a healthy statement.
Design for Community
No one likes to feel excluded. Feeling like you don't belong can be stressful, wreak havoc on work performance, and cause personal turmoil. A welcoming work environment, designed for communal gathering, can nurture relationships while creating a supportive atmosphere. Set-up social areas with lounge seating and ambient lighting in underutilized corners. Outside the pantry, place a few comfortable chairs and tables to encourage togetherness. Host a company-sponsored happy hour, celebrate milestones, and organize an office volunteer day to build community while serving your community!
Promote Individuality
Being a better you means having the ability to do your job well. Allowing employees to express themselves while providing a supportive environment can boost job satisfaction, and in turn, overall well-being. Design a flexible work environment that caters to your team's varied work styles. Offer public areas and private ones. Source modular workstations that can easily adapt to the changing styles of staff. Plan for large group meetings and intimate ones by using foldable walls that shrink and expand a room. Provide several work options — cubicles, bench seating, touch down stations — so employees get the most out of their work areas. And dont forget to encourage employees to personalize their space.
Encourage Mobility
Company perks, such as gym memberships or free lunchtime yoga, is an excellent way to keep workers on top of their 2020 fitness goals. However, to really build healthy, sustainable habits, design for mobility throughout the day. Sit-stand desks give staff opportunity to break-up the monotony of sitting. Walking meetings get the blood circulating and the ideas flowing. Remember, mobility is more than just physicality. It's also about worker mobility — as in a flexible work schedule or the ability to work remotely, to aid in work-life balance. If it's imperative that everyone be in the office at the same time, free address and desk sharing afford a variety of seating, perfect for the laptop set.
A business is only as successful as its employees. Prioritizing employee well-being by promoting healthy office spaces can have long-lasting benefits on both employees' physical and mental health.