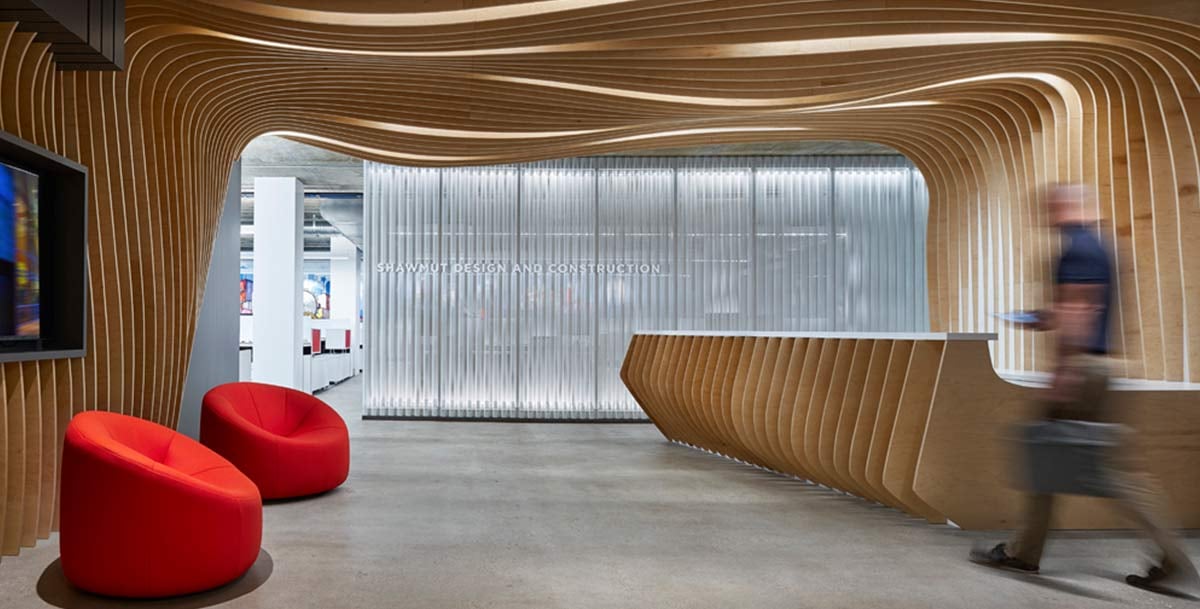 Yes! Your growth projections and business strategy will dictate to what extent but improving your office environment should be top of mind when assessing your business. A well-designed office can make a world of difference to staff and customers. Don't think of your office refresh as a hard business expense. Rather, approach it as an investment that will afford employees personal choices about how they work. From implementing incremental design changes to undergoing an extensive renovation, you'll reap the intangible benefits of investing in your workplace for years to come.
---
Related Download: Optimize Your Office Space (free ebook)
---
Below are three key benefits along with "investing" tips to transform your workplace environment:
1. Employee Happiness: Creating a healthy, inspiring workplace can aid in employee health and wellbeing. And this ultimately helps with employee retention, reducing the costs to hire and train new staff. A cost-friendly solution to keep staff happy: plants. Not only do plants beautify a space, research shows that flora reduces levels of certain pollutants and airborne dust levels as well as reduces stress. Consider a living wall in the reception area and desk and floor plants throughout workstations and common areas.
2. Productivity: Simply stated, a happy worker is more likely to be a productive worker. Incorporating new design elements to create a better functioning space will aid in productivity. Office feeling drab? Try upgrading your lighting. LEDs offer a better working environment than fluorescents and can last up to 20-25 times longer while using less energy (great for the bottom line). With their variety of color temperature, they can add versatility and attractiveness to offices and workstations. If you have an open office layout, install flexible lamps and moveable monitors which will allow employees to optimize their comfort.
3. Employee Engagement: Have an unused corner in your office? Perhaps there are pockets of underutilized areas. Consider adding comfortable couches and stylish arm chairs to create an inviting area for employees to socialize and collaborate. You'll be pleasantly surprised the positive impact a well-curated corner can have on employee engagement. From impromptu gatherings to a quick meeting debrief, these social spaces spur engagement and collaboration.
For more workplace design investing tips, shoot us an email. We've helped several clients tweak their offices and many more completely transform the way they work.
---
Contact us for more information about how we can help maximize your office design investment.