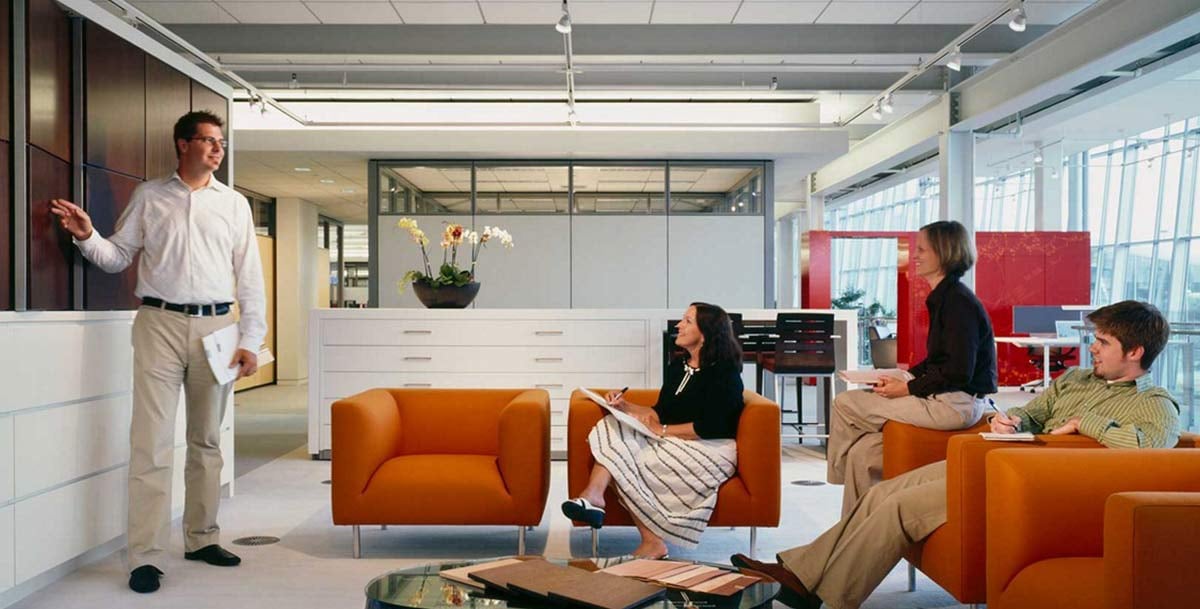 Designing for improved employee engagement entails creating expressive work environments that promote collaboration, comfort, and company culture. Similar to designing for wellness in the workplace, focusing on employee engagement further transforms an office into a welcoming space that makes staff feel like an important part of the organization. The upside to this approach is higher productivity, lower turnover, and a more positive atmosphere. Below is a list of workplace design suggestions to help impassion and excite employees.
Agile Office Layout
It's no longer "one size fits all" when it comes to the workplace. Today's office layout needs to reflect its diverse, 5G workforce. This means designing a space that offers choice and personalization. Understanding that employees have different work styles and that certain tasks call for unique work settings, is the cornerstone of a balanced, agile office. Blending open concepts with private and social areas can help employees feel more connected to their daily duties. An open floor plan is a strategic solution for collaborative work. For more focused work, huddle rooms and individual workstations afford staff a quiet space where they can throw themselves into the project at hand. In short, the seating layout is critical to keeping the team immersed.
---
Related Download (free ebook) :The Agile Office Transformation Handbook
---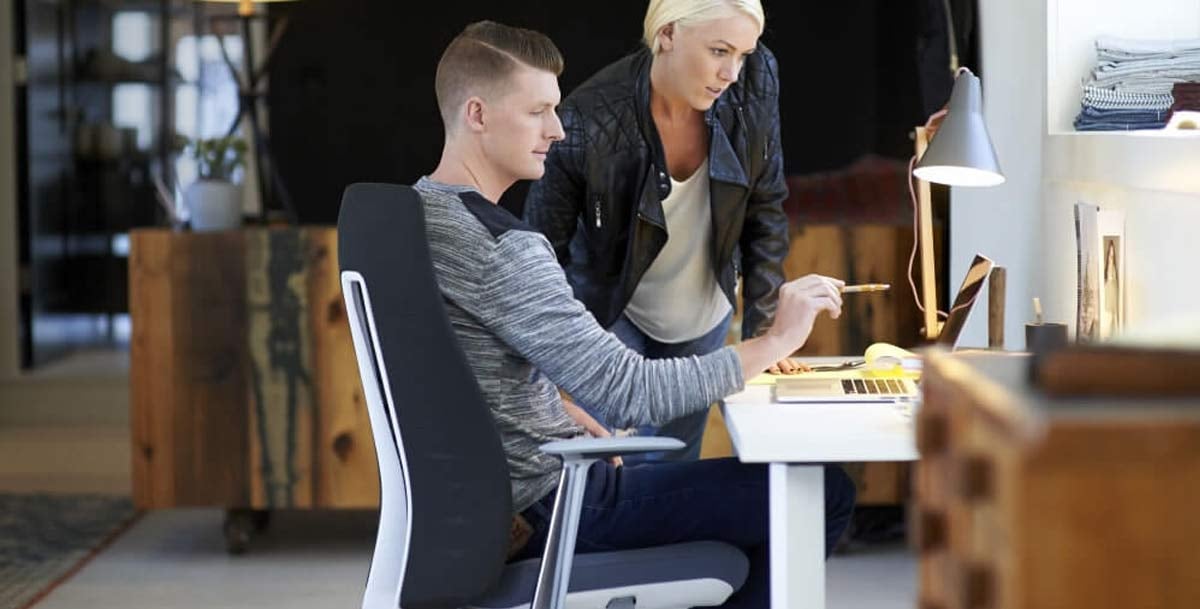 Ergonomic Seating
A good floor plan is only as good as its seating. With many working hours at a stretch, having posture-supporting seating that minimizes body malaise, will keep workers focused. Physical discomfort is a surefire way to disengage. Outfit the office with ergonomic furniture, such as task chairs and height adjustable desks. For added customization, try moveable monitor arms and ergonomic computer components.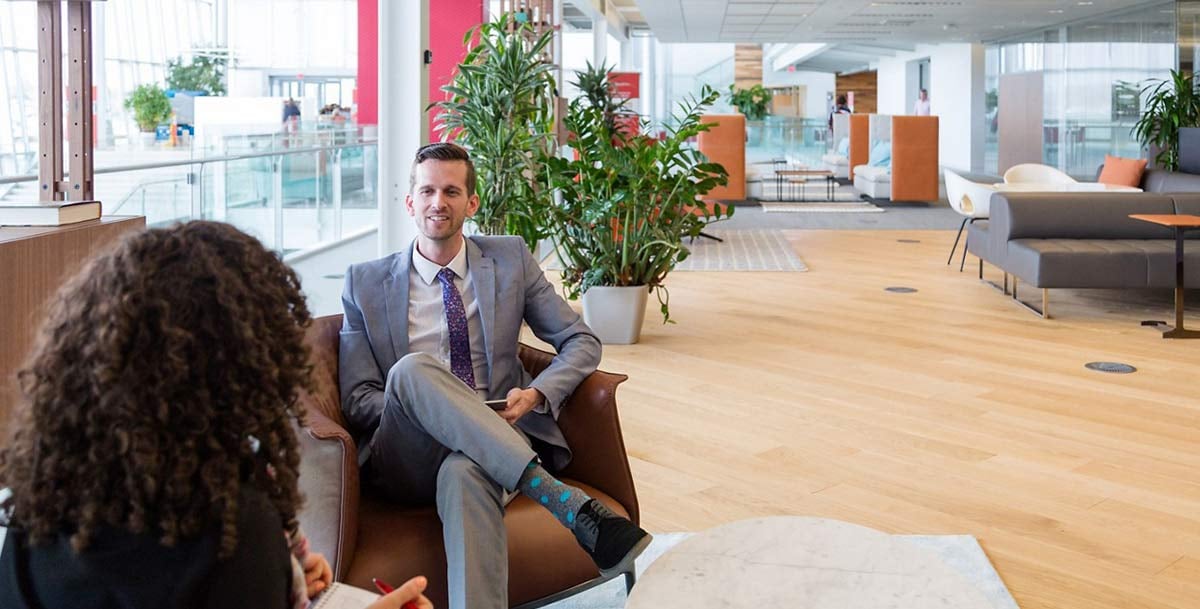 Connection to Nature
Incorporating biophilia into the workplace, and marrying physical comfort with healthy, psychological factors, can have positive results. Research shows that direct access to natural light and ventilation spurs engagement. Operable windows bring in refreshing breezes and light. To pull in daylight and air throughout, opt for six-foot workspace partitions, and use pony walls instead of full height ones, to build out the space. For the windowless office, try indoor plants and nature-inspired furnishings, such as wooden tables, plant-patterned fabrics, and natural paint colors.
Company Colors
Building team spirit and a feeling of belonging is great way to encourage loyalty. Fold in company colors by customizing chair selections or weaving in certain hues throughout the carpets and walls. Expressing corporate identity in the built environment creates cohesion and a sense of pride.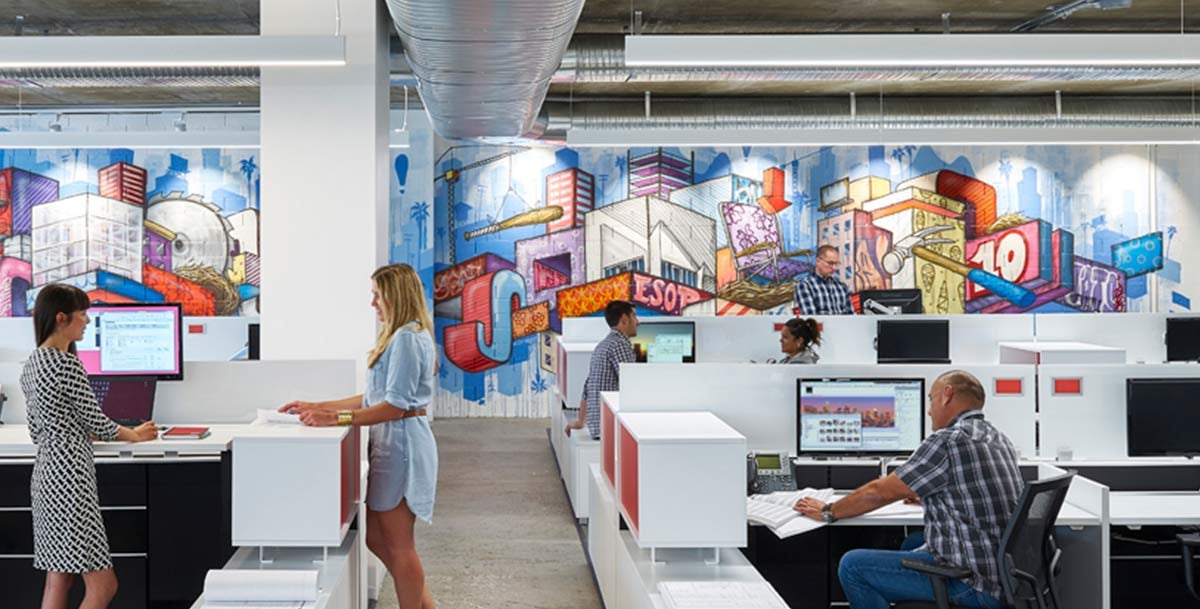 Brand Personality
Further communicate corporate identity by infusing brand personality into the workspace. Whether it's a bold wall mural or a custom designed reception desk, a unique, branded design, will create a memorable environment.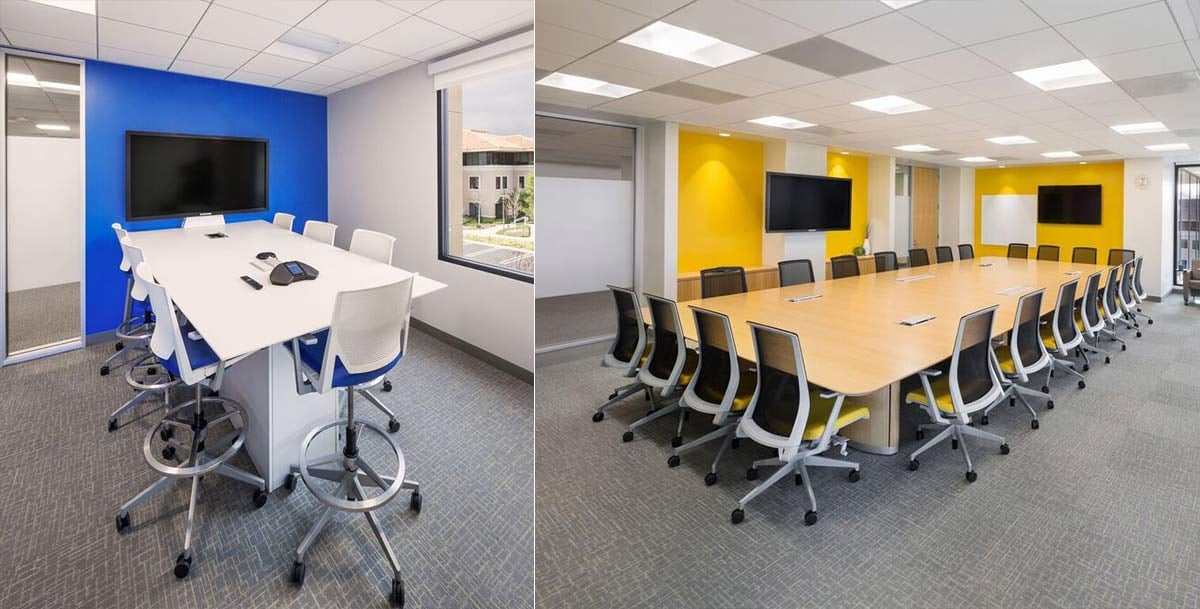 Element of Fun
Even if your job is serious, adding an element of fun will make employees feel appreciated. Ping pong tables in the break room have become ubiquitous in many companies. But an element of fun doesn't have to be literal. Identifying conference rooms by catchy names reflective of the company, like Dole Packaged Foods did with their headquarters, is one of many ways to bring fun into the office.
Employee Relations Program
A workplace designed to engage, needs to be met with a robust employee relations program. Nurturing staff and grooming them for bigger roles will keep them absorbed in their work and focused on helping the company succeed. Your office design should reflect your culture and parallel your values.
---
Ready to start creating inspiring spaces designed to engage employees?