One of the biggest topics we're tackling with clients right now is the strategy behind rightsizing your workplace. Rightsizing doesn't necessarily mean downsizing but instead focuses on designing a workplace optimized for employees' needs. How do we, together with our partners, design a space that is flexible and agile enough to offer employees multiple kinds of spaces, encouraging them to come to work and use the company's real estate?
Our roadmap to success allows a buildout of workplace experience. Here at Unisource Solutions, we're looking at the data. Is it valuable to focus on the workplace for the sake of our teams or do we shrink our real estate footprint? How do you balance business objectives with employee experience and expectations?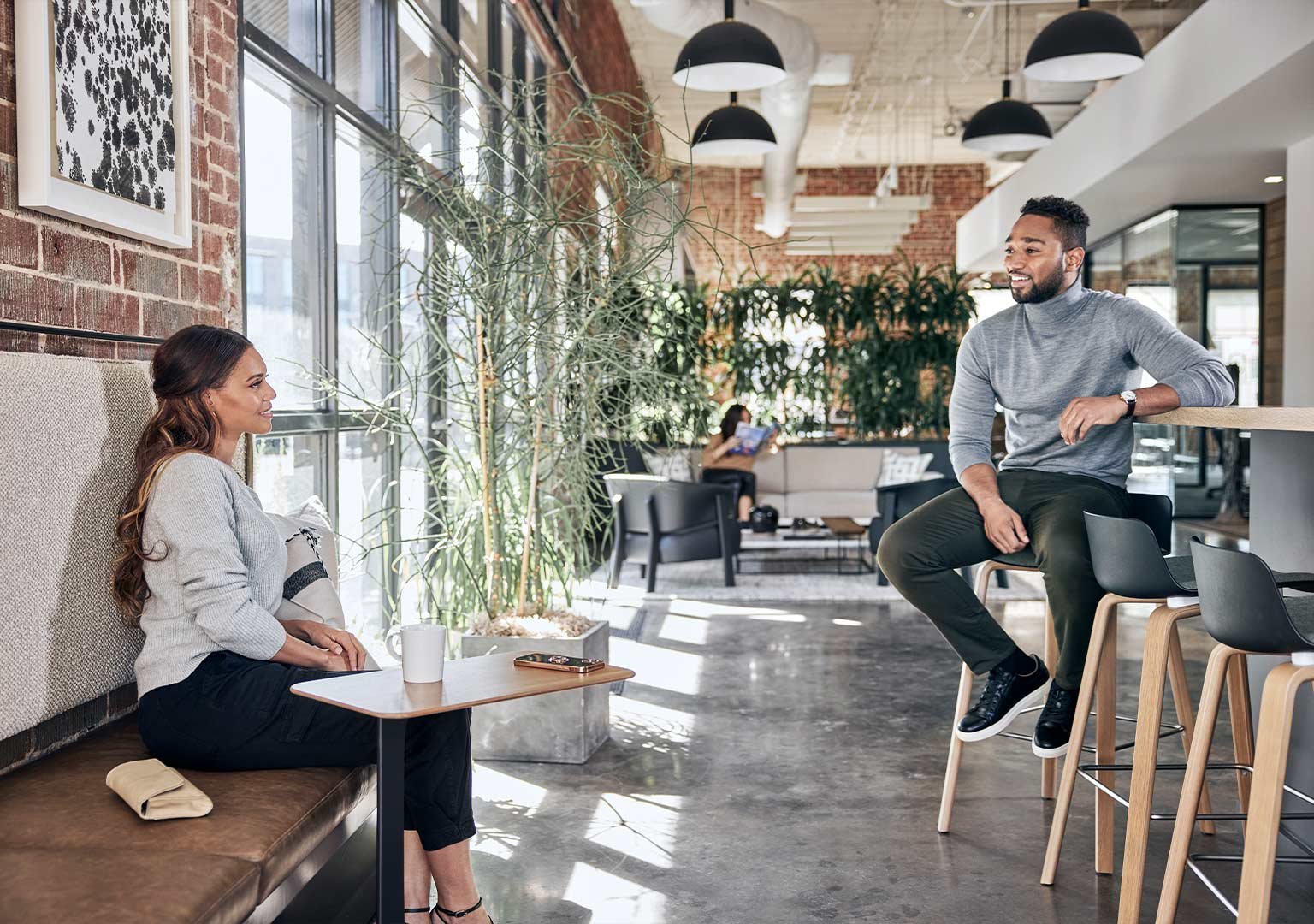 Getting the Workplace Experience Right
With the creation of teams dedicated to workplace experience, we're able to rethink the workplace, enhance our employees' concept of the corporate office alongside hybrid work, preserve our sense of community, improve brand awareness, and put an emphasis on company culture. This, in turn, will result in a more engaged and connected workforce and allow for more agile changes as we weather uncertainty. When rightsizing is done right, we expect greater profits, fewer redundancies, more streamlined MAC spending, enhanced recruitment and retention, reduced cost of agility, and improved employee experience.
We recognize that your employees are your strongest resource, and as a talent-driven, customer-focused organization, we're relentless in our mission to create customized workplace service platforms that foster best-in-class experiences, frictionless agility, well-being, safety, and cost-effectiveness.
Over the past year, that has been our focus, and it's why some of the most dynamic and demanding customers have relied on our services for decades.
But how are we doing it?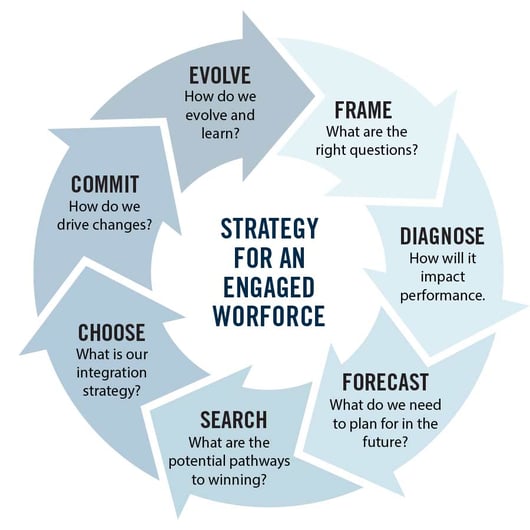 The best leaders are embracing an experimental, adaptive, and structured approach to receiving employee feedback. Ultimately, surveys themselves don't solve problems – they prompt the right conversations. What kind of spaces are most impactful for your work? What are their expectations of management and leadership? While working through your design phases, employee feedback is essential. As the work changes, it's important to gather ongoing feedback about how the workspace is continuing to support their needs. By creating a culture of openness and trust, where employees feel comfortable sharing their feedback and ideas, businesses can identify pain points and opportunities for improvement.
A well-designed workspace can enhance employee engagement, productivity, and connectedness in both physical and remote workplaces. However, managing the various vendors involved in a complex workplace design project can be challenging, as each hybrid workplace design process is unique and requires tailored solutions that align with organizational culture, objectives, and budget.
Some Essential Spaces We're Seeing Today
Individual Workspaces
Quiet zones or tech-free zones similar to a library for heads-down work, as if the employees are at home, is a great offering for employees accustomed to working from home. Offering soft seating, closed phone booths, or focus rooms to give employees a variety of individual work options, can also be hugely helpful to both getting your team into the office and agility down the line. This gives your employees clear privacy, a space for concentration, and quiet so that they can finish their work and then go on to spend time collaborating or being creative with their teams once they're done with their individual work.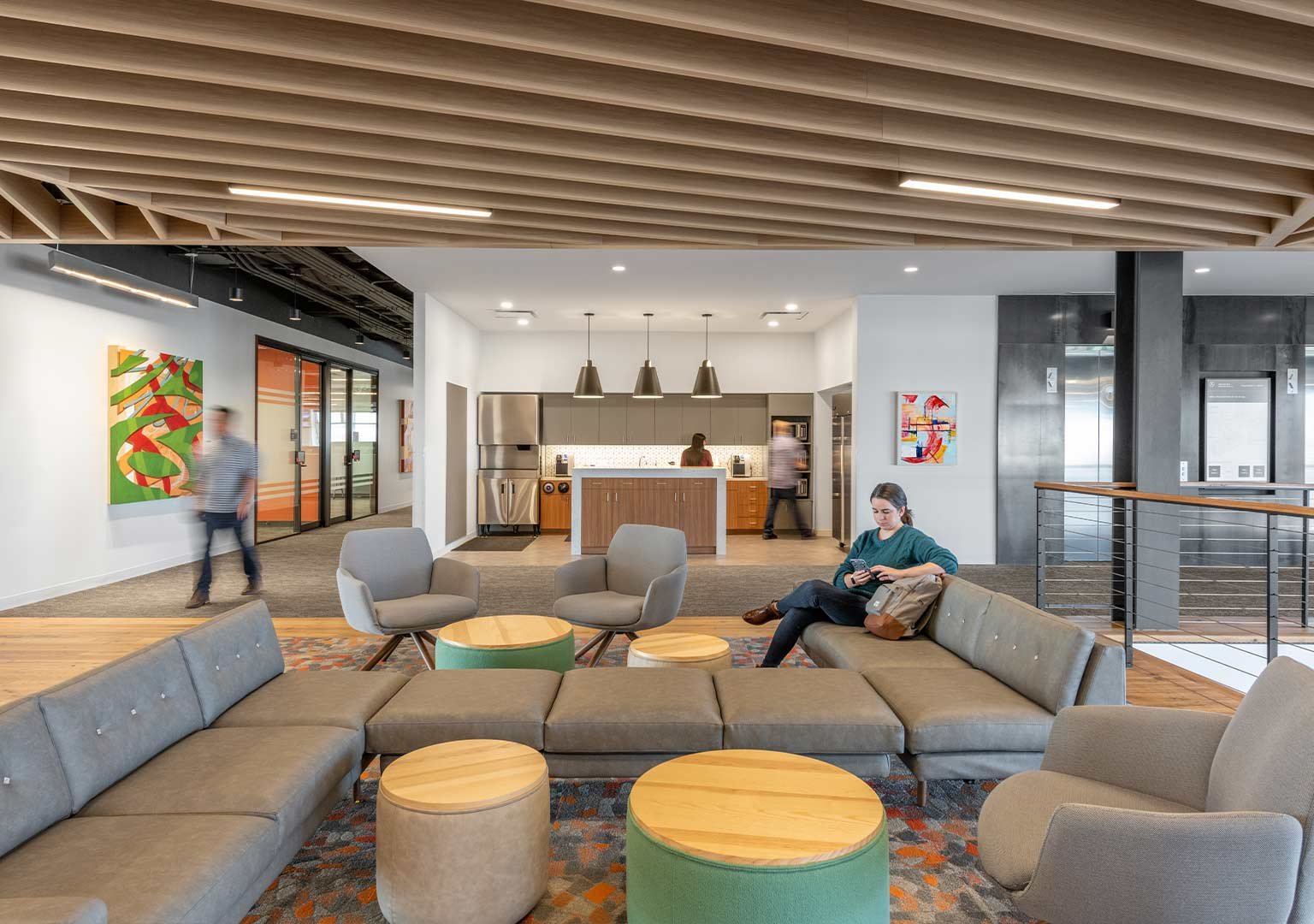 Communal Spaces
Similar to how we're offering a number of individual work solutions, we need the same with our connected work. Different teams need different ways to collaborate or co-create daily. Having a range of flexible settings that offers a range of tools to successfully do so is paramount in bringing the teams back into the office effectively. Think highly flexible collaborative spaces, high tech, high variety meeting rooms that encourage collaboration and social interaction used for team-building and idea generation. War rooms, conference rooms, lounge areas hooked up to tech, open cafes, and lunch booths – all custom designed to reflect your company brand and culture.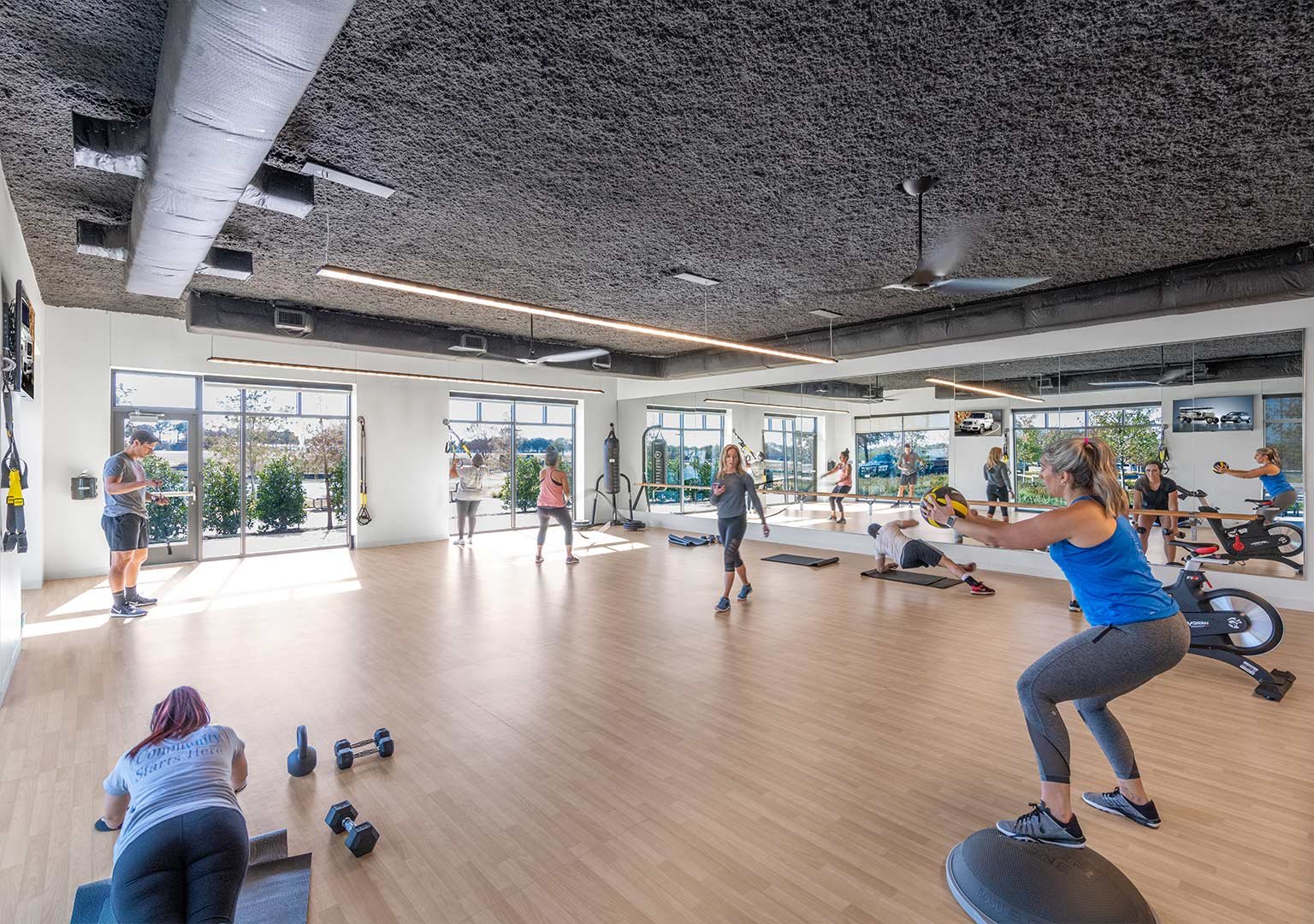 Wellness Spaces
As we all know, recruitment and retention is being driven by a company's attention to employee wellness. This impacts job performance, satisfaction, and organizational commitment. We want to energize our employees! And to do that, we need to make our offices feel like home. Our design team has worked with companies across the nation to implement moms' rooms, nap rooms, meditation spaces, outdoor spaces, and even exercise rooms, all with a focus on a connection to nature, the outdoors, outdoor light, ergonomics, and biophilia.
Once we've determined which type of spaces our partners are lacking, we work together to be sure we're designing to include real-time workplace analytics to collect data on total occupancy, employees' activities, and frequency of office visits by your teams. We work with you to assess your workspace status, identify areas for improvement, and consider the real needs of your employees and business goals.
If you have questions about redesigning your space for greater employee engagement, we would love to hear from you. We're here to help with providing guidance on rightsizing your workplace while create a more engaged and connected workforce. Our team is your team!
---
Contact us to learn more about how we can help get a more engaged and connected workplace.