A dealer designer is a professional who specializes in commercial space design. They possess the knowledge, training, and deep understanding of contract furniture necessary to create workspaces that are fully optimized for style, comfort, and functionality. Dealer designers are responsible for a wide variety of tasks throughout the design process, including space planning, interior design, materials selection, and project management.
Dealer designers offer unique expertise to architecture and design firms when designing commercial spaces. From corporate and hospitality to healthcare and education, dealer designers have the knowledge, training, and deep understanding of contract furniture that are necessary to create workspaces that are fully optimized for style, comfort, and functionality.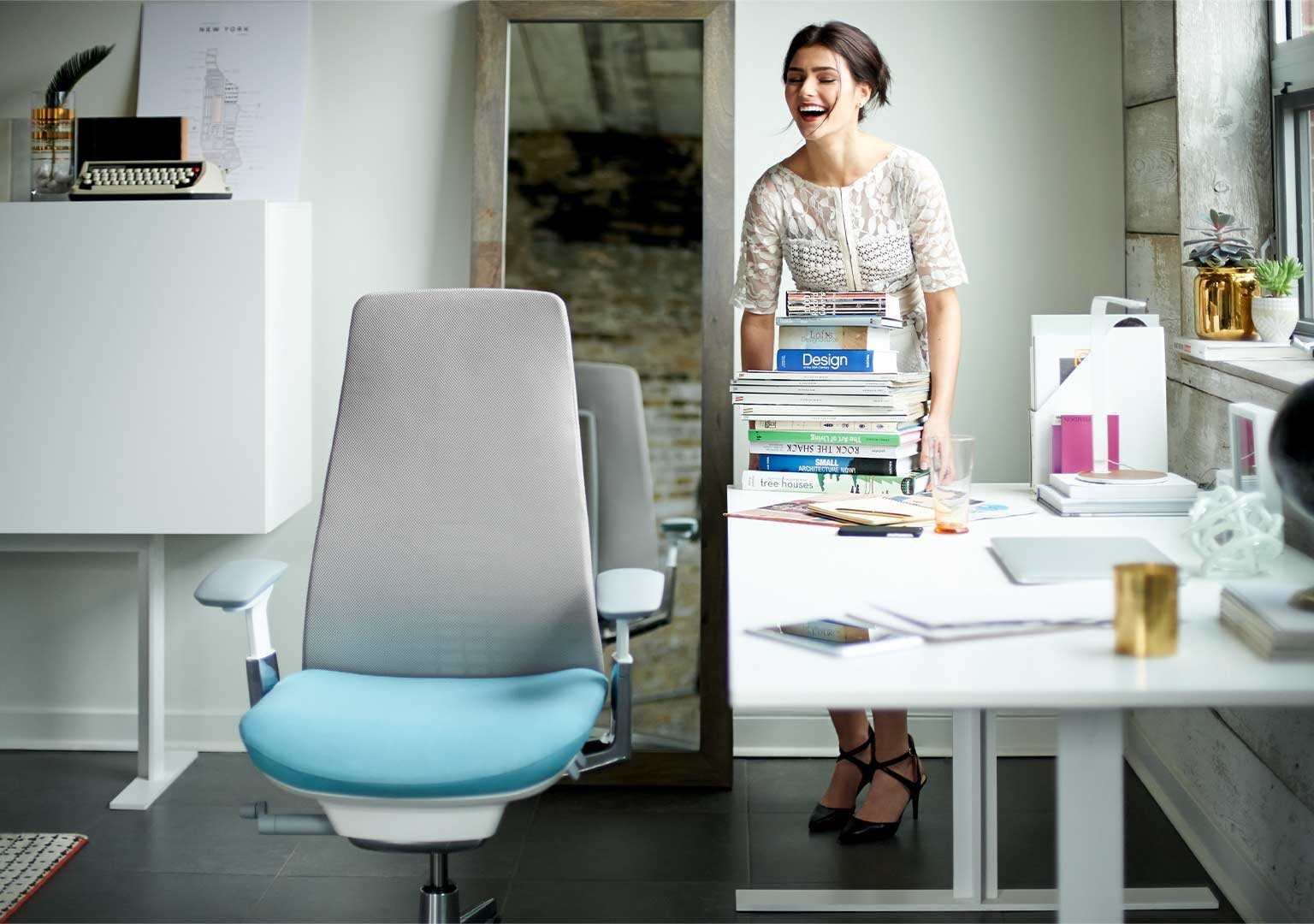 The Role of the Dealer Designer
The dealer designer plays an integral role in helping to create a workspace that looks beautiful and functions properly for the people who utilize it. Historically, furniture dealers avoided potential conflict with architecture and design (A&D) firms. Dealer designers were relegated to the role of "CAD jockeys" — that is, they were responsible for merely drawing a plan that reflected the direction of the A&D firm. Today, dealer designers are increasingly playing more active roles in the design process.
The role of dealer designers has evolved in the last several years into a valued resource, providing specific knowledge about furniture and workspace functionality. They are able to recognize the needs of each project, and can provide insight into product options that will best suit the environment. By leveraging their knowledge of various types of office components, dealer designers can help streamline the design process, maximize efficiency in the workspace, and ensure that all solutions meet code requirements and safety standards.

Benefits of Working with Dealer Designers
Dealer designers possess the same qualifications, educational requirements, and training as designers at A&D firms and in-house design teams. In addition, dealer designers can provide deep knowledge of furniture, how it is used, and options for various scenarios. They are familiar with the nuances of each manufacturer and collection and are deeply vested in furniture solutions. For instance, since the pandemic, furniture lead times have been delayed — some as long as two years. An experienced dealer designer will be able to suggest other suitable solutions that will help ensure projects are completed within their deadlines.
The collaboration between an A&D firm and a dealer designer allows for the optimization of the workspace's aesthetic, comfort, and functionality. The dealer designer can operate as a specialist designer alongside their A&D colleagues to maintain design integrity.
Dealer designers have deep knowledge and awareness of furniture solutions which enable them to work with A&D teams to identify similar — or even better — furniture solutions to match a plan and realize a vision. They can suggest colors, finishes, and fabrics based on the space design, and help fit the chosen furniture into those spaces.
Working with a dealer designer can make the process of design easier and more efficient for A&D professionals. For instance, they can be called on to do the research necessary to determine end-users' needs are best met. And because of their focus on furniture and how it's used, they can provide insight into how storage needs might be best met, how privacy booths might be most effectively implemented, how social spaces might be optimized for the greatest comfort, or how collaboration areas might be configured for higher productivity.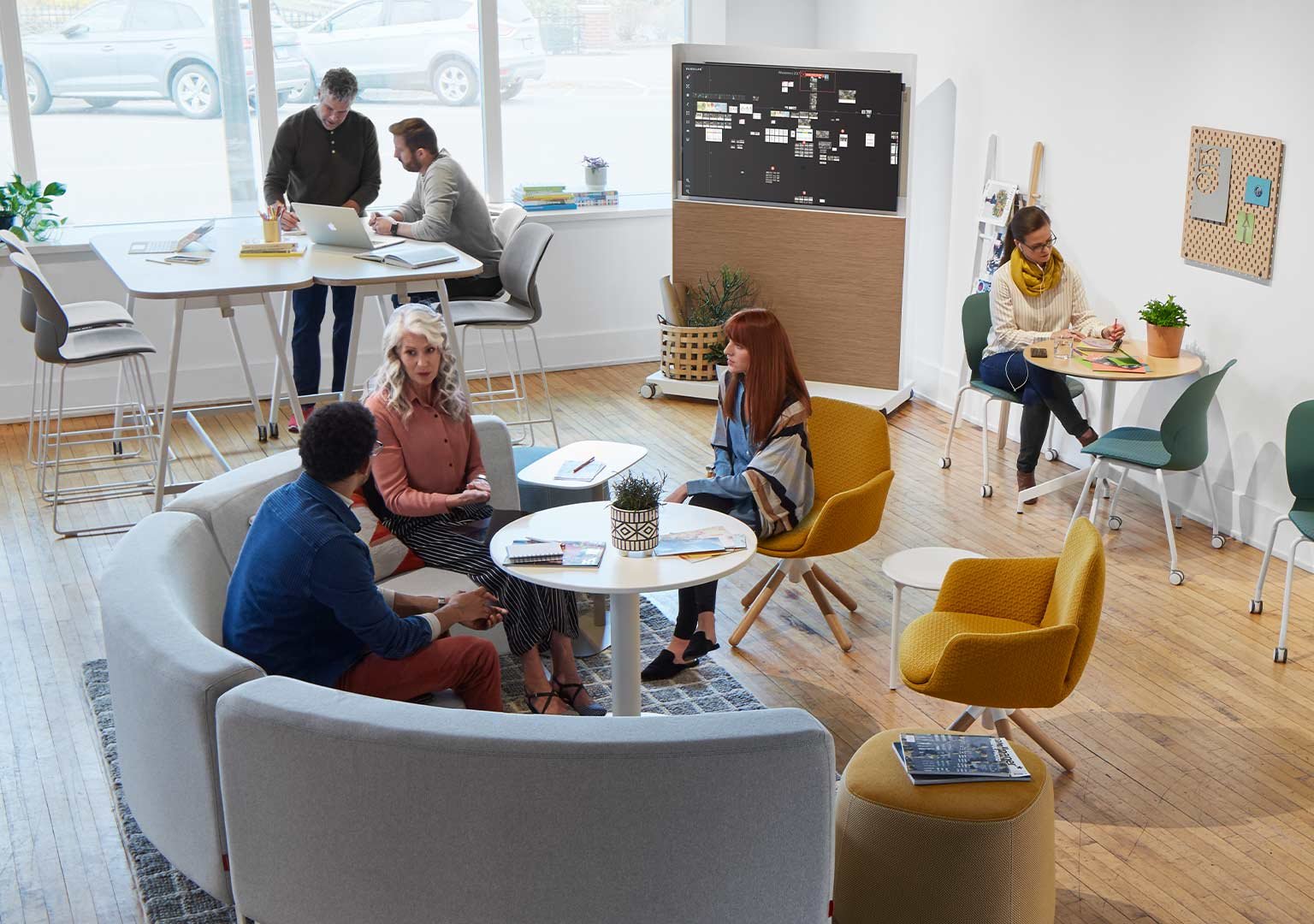 Get the Most Out of Your Dealer Designer Collaboration
The growing role of designers at Unisource Solutions has empowered us to provide high-quality "specialty contracting" services for our A&D partners including space planning, custom furniture design, space utilization planning, and more. Our strategists and designers strive to offer the best possible solutions tailored to each project, ensuring that our A&D partners have all of the resources necessary for successful collaboration.
Clients and A&D firms are recognizing the need to include dealer designer teams earlier in the design process to assist with furniture selection and work with other consultants for more efficient and better-informed solutions.
Dealer Designers Provide Speciality Contracting Services
Dealer designers are experienced professionals who possess the necessary skills and deep understanding of contract furniture to create optimized agile offices. A&D firms benefit greatly from working with dealer designers, as they provide a deeper knowledge of furniture and the best applications for different scenarios. Working with a dealer designer provides A&D firms access to high-quality "specialty contracting" services for their projects, resulting in more efficient and better-informed solutions.
---
More on Design from the Unisource Solutions Dealer Designer Team
Sayya Rustamov:
Senior Designer | Ancillary Specialist
Don't miss our monthly Design Digest
Subscribe to our newsletter
---
Contact us to learn more about how our dealer designers can offer unique expertise to your next project.